The ongoing problem in Nigeira has left many families without food and we have not gotten enough fund to help 250 women of Imeko to attain economic independence. Until now, an average woman of this own rely on the husband for virtually all responsibilities of home up-keeping. The idea of a single unpredictable income translates into increased poverty and lack Some areas remain exposed to exreme levels of acure food insecurity and also means the woman suffering nil or low esteem. It is therefore, our opinion that these women be supported with ideas of a second income to complement that of the husband earning below $5 a week.
Presently, the women of Imeko have no voice, for a fact that they are not contributing to home upkeep. This has reduced the women to a life of servitude and abuse from their husbands. In an attempt to make ends meet, some women have resorted to extra marital affairs. This illicit affairs are punishable by ostracizing in some parts of the community. There is attending problems of poverty of malnutrition that encourages women going into prostitution. There is equally an increase in divorce rates. Some men are even killing their women for money ritual as a result of hunger.
We thanks everyone that have been donationg towards this project and $10 donation a month could empower some women, they will also be able to grow enough food and secure a stable living.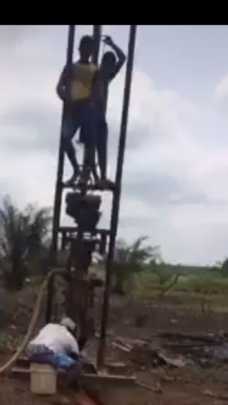 Our Villages has been abandoned by various authorities and are only considered relevant during election. Due to no access to drinkable water in villages there are incresed in rural to urban migration that promises no offer of employment , which now increase crime. AnneGift Foundation with the help of Global Giving has started creating job and reducing treat of infections in our villages. Having drinkable water in some villages has now encoraged our youths and able bodied villagers to stay in villages and practise agricultural production, thereby we are now reducing hunger gradually in our society.
AnneGift Foundation youths are now working with community leaders, women and farmers to create more jobs in rural areas.
One of the Village call Agodo village near Ilaro Ogun State Nigeira is now enjoying drinkable water regularly from the fund raised from wonderful people like you through Global Giving. This is making life very easy for the villagers, they now have access to drinkable water near them, compare with before when they have to walk half an hour before getting dirty water from the river.
AnneGift foundation is now working at Adafue Village near Ilaro where the instalation of another BoreHole is now in progress. We have got another fund to move to Imeko after completing the present job. Our long time plan is to provide drinkable water to all the villages in Nigeria.
Thank you for your generosity in helpimg our Villiagers and every donation helps ensure that we can continue helping our communities including people that donate montly, with your support we are able to impact the lives of so many people in Nigeria.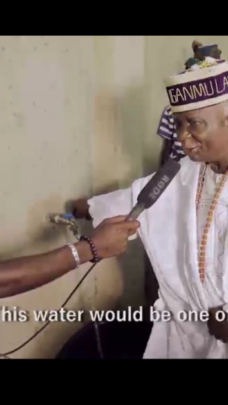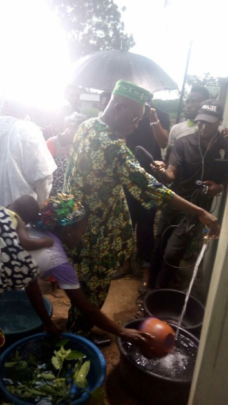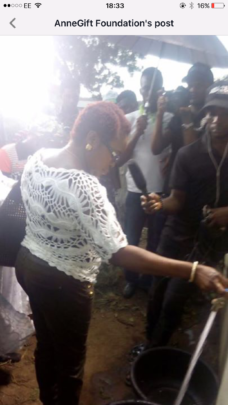 Links: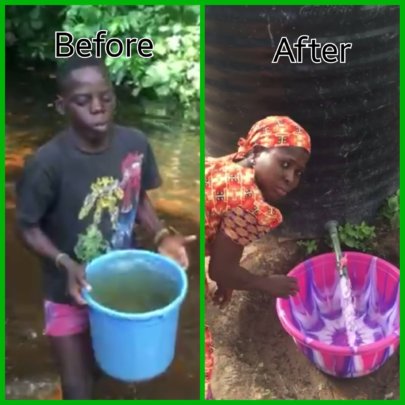 We made a bore hole for the poeple of Agodo village, in the vilage they use to felch water from the river that is full of jams, now we provide them with clean water .
We also bought some tanks, generator for power suply and petrol to make the generator work, so that we can pump the water every evening for clean water to be available for the villagers every moning.
We also provide job for 4 young boys in the village that is in charge of making sure everything needed for the water to be available for the villagers every morning
Links:
WARNING: Javascript is currently disabled or is not available in your browser. GlobalGiving makes extensive use of Javascript and will not function properly with Javascript disabled.
Please enable Javascript
and refresh this page.