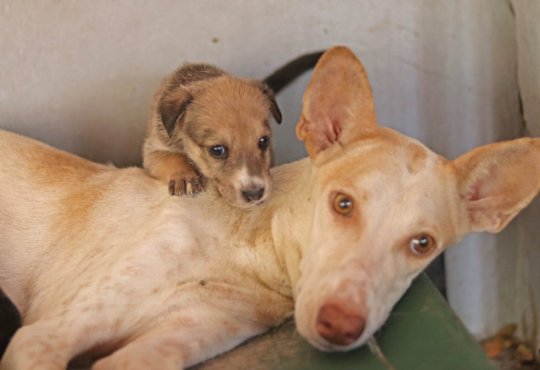 Every New Year brings new hopes and an overwhelming desire to do better for the animals. Thanks to all of you wonderful donors, especially ones who make recurring donations, we are reassured of continued success in our efforts to make a difference to the lives of several animals. The past year saw an increase in the number of permanent animals in the sanctuary from 50 to 70. With your unstinting support, we look forward to bringing safety, comfort and cheer to their lives.
January and February have been two months of intense activities as we were deeply involved in several rescues that were rehabilitated sucecssfully. The World Spay Day was celebrated by performing several sterilization surgeries to shine the spotlight on the importance of spaying and neutering companion animals as the most human method to reduce suffering due to pet overpopulation. Our door-to-door campaign on Rabies also resulted in vaccinating more than 100 pet and community dogs against Rabies and creating the much needed awareness.
Your $50 donation covers the complete cost of treatment and care of one rescue animal for a whole month and a small $20 donation covers spaying/neutering and vaccinating one dog/cat that probably is the most important act for a suffering-free existence.
Similar to the year before, we target to spay/neuter 100 companion animals and vaccinate 200 dogs against Rabies every month to fulfil our promise for better lives to the many street animals of this city. Thanks to you, we are confident of achieving our goal. Please continue to support us!
Gratefully,
Mini Vasudevan, Project Leader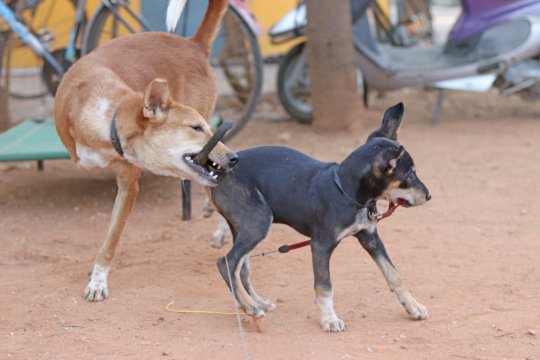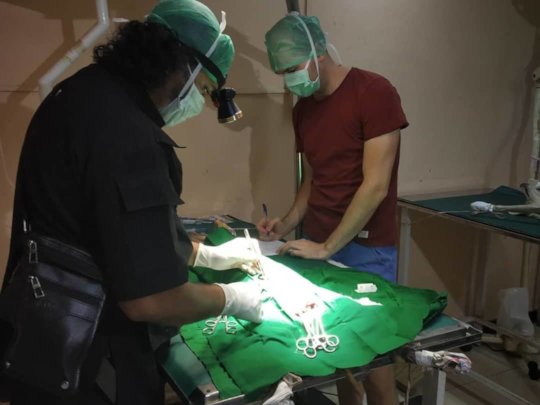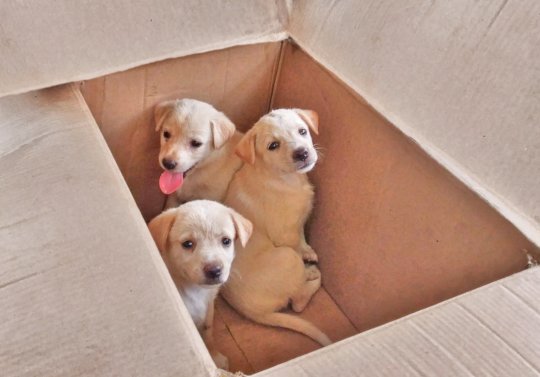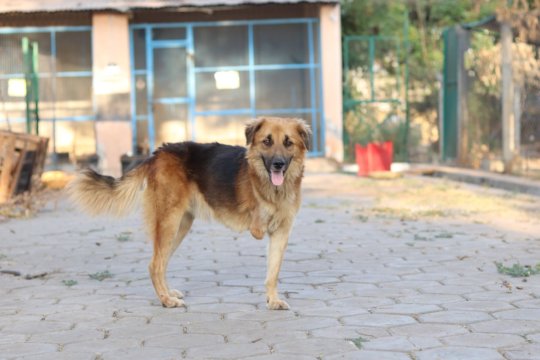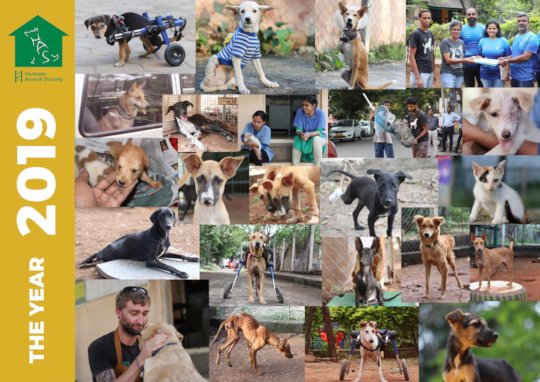 The year 2019 ended surely and strongly for our sanctuary animals as we made several improvements to the quality of their lives. This was also a year of phenomenal rescues, adoptions, vaccinations and spay/neuter surgeries, where we touched the lives of many animals positively.

We received support from several kind-hearted souls in the form of sponsorship of our permanent and disabled animals. This has helped us give timely and critical care to many rescues over the last three months. Couple of rescue stories - that of Ruby and Poppy stand out as testimony to what your donations could achieve and we hope that you will enjoy reading about them.
Ruby was rescued from the streets after she was bitten by a pack of adult dogs. She was completely disoriented and immobile. She was on itensive care and hand-fed during the first couple of days as she could not even lift her head and eat on her own. We were amazed to see her miraculous recovery just after a few days, when she surprised everyone by standing up and starting to walk. Now, in addition to all the TLC, she gets her supervised walks and nutritious meals which she eats by herself.
Poppy was rescued in a terrible state after she had met with an accident where both her hind limbs were severely injured. It was too late to save her limbs, as necrosis had set in. We had to quickly perform surgery to stop the infection from spreading further and to relieve her from excruciating pain. Though her recovery was slow, it was steady; and she fought the battle like a brave cat, which she truly is. She has completely recovered now and moved in as one of our permanent residents. Now that she has a warm spot to rest, Poppy is much happier too.
Our sincere thanks to all the donors recurring as well as others who continue to place faith in our ability to make a difference in the lives of several animals because of which we are able to extend our circle of compassion.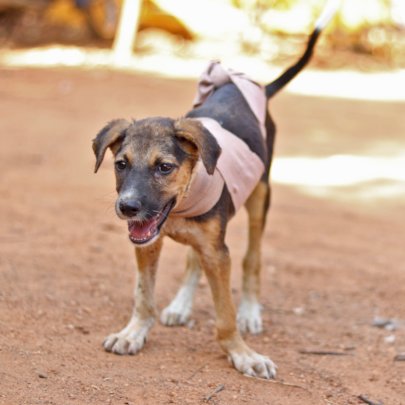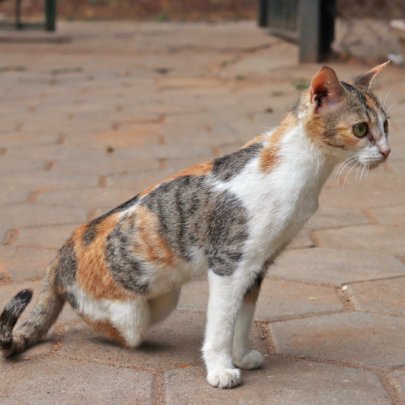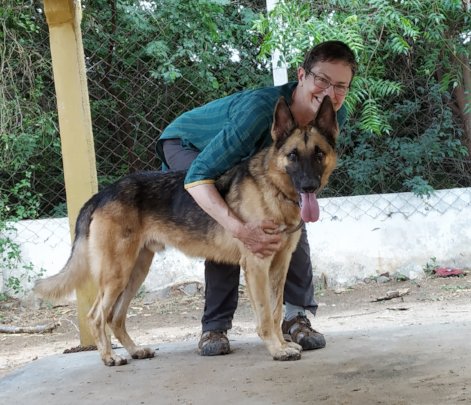 September and October were phenomenal months for us, as we were bustling with activity after activity that brought tremendous love and cheer to all our rescue pets. These two months saw a peek in our volunteering activities, helping many areas of our shelter get a make over. The impediment of accessing the much-needed funds raised was resolved, thanks to the offer of help from a fiscal sponsor.
Many areas of the sanctuary got shades to protect the pets from the monsoons and several pets found forever homes during these months that brought a lot of cheer to our hearts. We also ran a successful Anti-Rabies Vaccination Drive during the month of September to commemmorate the World Rabies Day.
Our deep appreciation to all the donors who came forward to support Leon's rehoming to the UK and giving him a second chance after having spent almost 2.5 years at the shelter. Many lovely folks came forward to pitch in to cover his travel costs and it has indeed made the biggest difference to his life.
Our sincere thanks to all the donors recurring as well as others who continue to place faith in our ability to make a difference in the lives of several animals because of which we are able to extend our circle of compassion.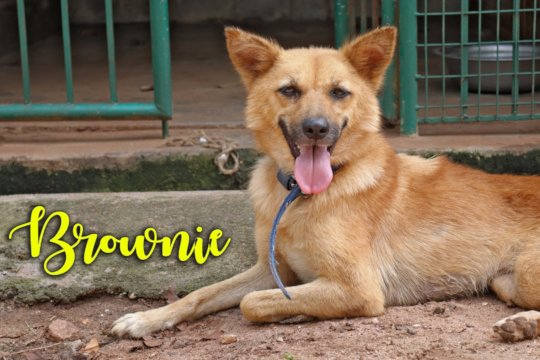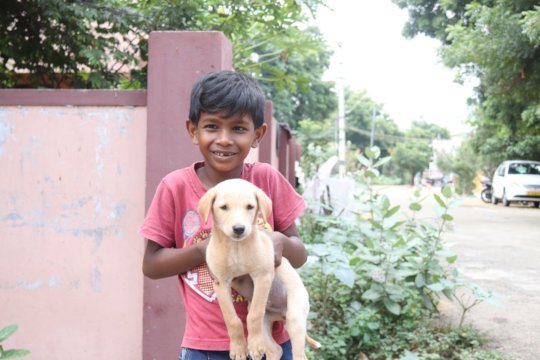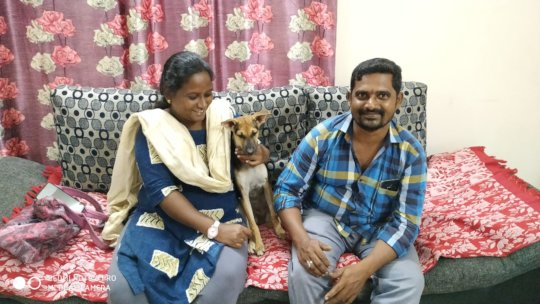 WARNING: Javascript is currently disabled or is not available in your browser. GlobalGiving makes extensive use of Javascript and will not function properly with Javascript disabled.
Please enable Javascript
and refresh this page.