I met Salma and her family one wet evening towards the end of the monsoon in October 2015. They live on the street under a shelter made of tarpaulin and other scavenged materials. It is no more than 2.5 metres long and a metre wide. Salma's mother cooks on a stove on the tiny patch of floor beween the two raised platforms which serve as beds, a sitting area and storage. Salma is14, but she is tiny and her torso is covered by burns from a cooking accident, a common occurence. She is one of Tiljala SHED's sponsored girls which means that she is supported to attend school and will continue to be supported (as long as funding remains available) until she completes her education.
Salma and her family live under the constant threat of having their home swept away: the owners of the building against which their home rests want to develop their property and have warned Salma's family they'll have to move on in 6 months. Salma's father is a rickshaw driver and her mother sells fruit from a tray at the side of the road. Watch the video to hear them talk about their lives.
Tiljala SHED are very keen to help this family as they are particularly vulnerable. In order to give Salma and her siblings the best chance in life, the family needs help to make itself more financially secure.
So, thanks to your generosity, this week Salma's father took delivery of his own rickshaw. This means that he no longer has to rent a rickshaw every day in order to ply his trade. He can choose where and when to work and what kind of loads to carry. He can even choose to rent the rickshaw out when he is not using it. Next week Salma's mother will get a handcart which will enable her to sell more products and to take her stall greater distances and to improve her income. Soon they will be able to pay rent for a home which they can call their own and not live in fear of being thrown onto the street.
Many other families received help from you this week: Ujala's father also received a new rickshaw; Halima has a new sewing machine to help her support her family with her tailoring business; you have helped Arifa's family get back on their feet after her father's business collapsed when his health failed.
Your donations have brought hope to some of Kolkata's most marginalised and forgotten people.
Thank you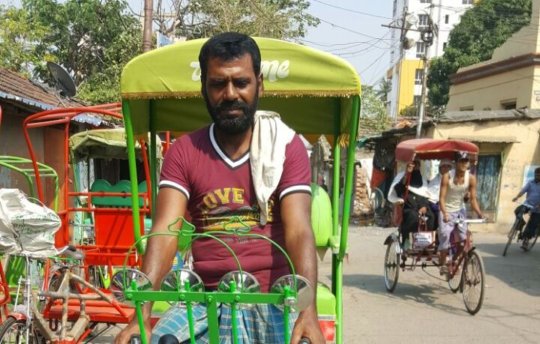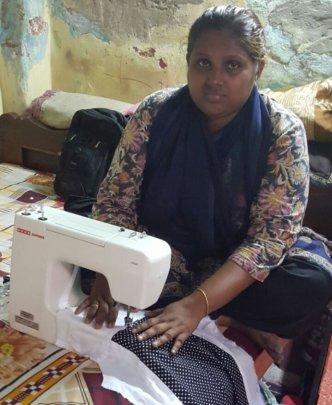 Links: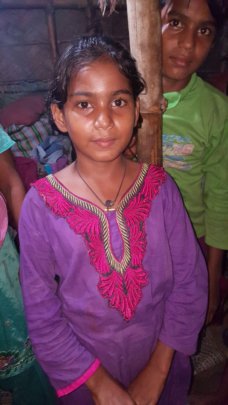 2016 has got off to a great start! Thanks to our donors, we raised an amazing £6374.00 towards our £10,000 target in the Winter Gateway Crowdfunding Challenge. Indeed you were so generous that we actually came top of the leaderboard and secured a further bonus of £1500. Once Gift Aid is calculated and added to the total - we won't be far off our £10,000.
So an enormous thank you to everyone who contributed so generously!
We are looking forward to launching the project in February as soon as the funds arrive in India. Our project officers will be selecting the families most in need of help, counselling them and then helping to deliver life changing interventions.
Upala's mother has already dropped by to ask when her husband can expect a new rickshaw. He struggles to feed his family of seven from the meagre 150 rupees a day he earns. He hires a cycle rickshaw each day at a cost of 60 rupees (60 pence) but the rickshaw owner restricts him to passenger services only. He says that if he has his own rickshaw he can accept different loads and works for businesses which will help him earn more. And he won't have to pay the 60 rupees hire. We will also invite Upala's dad to attend a training session with the police: one of the major threats to rickshaw drivers is fines (as much as 2000 rupees or more) imposed by the police for traffic violations. Tiljala SHED is very experienced in building bridges between members of these vulnerable communities and the authorities.
Upala's mother used to have a small second hand clothing business, but lost it when one of the children fell sick and they had to pay medical bills. Tiljala SHED will also be helping her to build her business up again.
The result of this intervention is that Upala (who is just 12) and her brothers and sisters will stay in education and not be forced into labour to help feed the family.
We look forward to sharing the next part of Upala's story with you.
with many thanks from the whole team at Tiljala SHED
WARNING: Javascript is currently disabled or is not available in your browser. GlobalGiving makes extensive use of Javascript and will not function properly with Javascript disabled.
Please enable Javascript
and refresh this page.