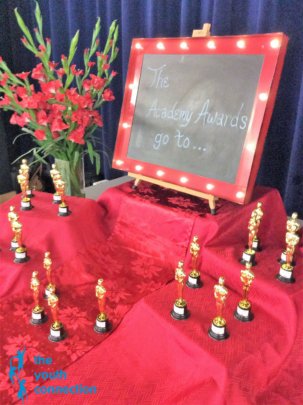 What a thrill and a blessing to be able to tell our story to more people who believe enough in us to support our efforts. Thank you, thank you, thank you!
I am excited to write this report to let you know how your contributions are making a difference. Your contributions allowed us to implement a new component to our substance abuse prevention program that touched over 125 middle school youth. We added the TYC Academy Awards to recognize our best-performing students that participated in our Substance Abuse Prevention Life Skills training program. The return on your investment in us was amazing! Students were encouraged to write poems, perform raps and creatively share what the ongoing lessons meant to them. Violence, poverty and substance abuse are forever present in the lives of some of the youth we serve. Their ability to share their concerns and master how to deal with their own decisions have really made a positive difference.
In her own words eighth grader K. Williams wrote:
I woke up this morning and had to make a decision,
I had to make a wise decision to envision my future.
Cause where I'm from… a man will rob you and shoot you,
My dad got mad fought with my brother.
I had to make a wise decision,
To apologize and tell 'em I love 'em.
Life is short and families small,
So I decided to better myself for them all.
Prayers go up and blessings come down,
And will fall down on me like beads from a misty waterfall.
The opportunity for our youth to share their fears and concerns sharpened our focus and determination to make a difference. Eighth grader D. Cooper wrote:
The decisions I make,
With every breath I take,
Decides should I live another day.
It's all about the decisions you make,
So make the best ones.
Live for you, laugh for you, love for you,
Be you, be you.
The Academy Awards component we added allowed youth to accrue points for writing about what they learned and additional points for performing or reading their work. Youth led cheers and performed their raps. Even more amazing – they reported to our staff when they made good and bad decisions and understood the consequences of their own behavior. The program was implemented with the donations we received that paid for the final awards, the Academy Awards Ceremony held in the school, and an ornate hard cover book, "Inspired by Prevention 2017" that included all of their work. The outcome data showed that the overall program made a significant impact.
First place winners from each class received $150 online shopping sprees.
Our second place winners from each class received mountain bikes donated by Aberdeen Bike and Outdoors, a local Michigan bike shop located in Chelsea, MI.
Our Third place winners from each class received $50 online shopping sprees.
Our fourth place winners from each class received $25 online shopping sprees.
The ceremony was awe inspiring. When the winners were announced they received loud ovations from their fellow classmates, teachers and Principal Harry Coakley.
We received a thank you letter from one of the teachers. Ms. McGuire wrote:

From the students of Rooms 8-302; 8-301 and 8-305 - Thank You.
Dear Ms. Mitchell and Mr. Fred, Thank you for blessing my students with the information they need in order to make better decisions in life. Your heart is amazing and I thank you both for the work you do.
The Principal has asked us to return next year and ordered the "Inspired by Prevention Book 2017" for each of the students whose work appeared in the book!
Because of you and the donations you have generously given, the winners are…..Our youth!
To each and every one of our contributors and supporters thank you for helping us make a difference. Please continue to support The Youth Connection through our Global Giving Connecting Detroit Youth to Brighter Futures Project. Encourage your friends and families to reach out as well. Just an FYI – July 12, 2017, is a bonus day through Global Giving and your contribution has a chance of being matched, so sign up early and often.
Thank you! Thank you! Thank you! To all of our supporters and those who have and those who will continue to support our efforts to connect Detroit youth to brighter futures.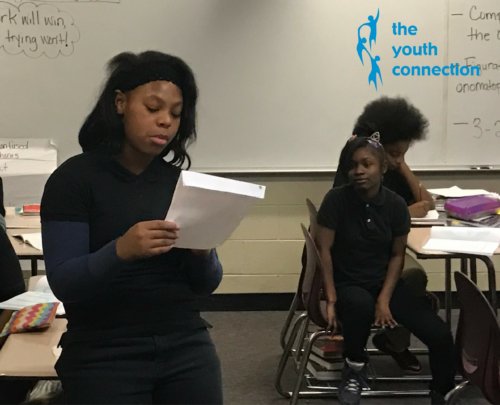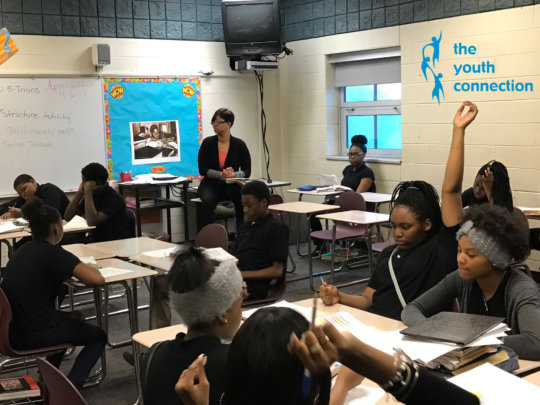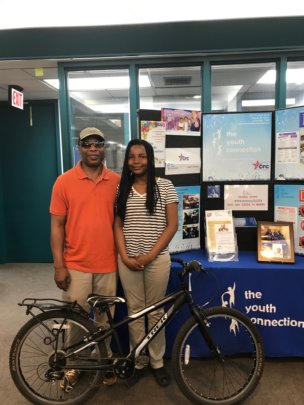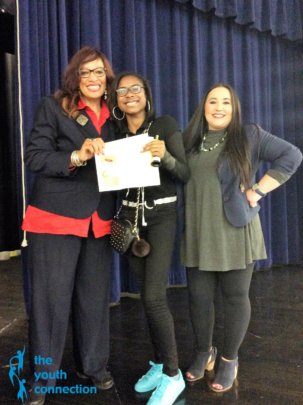 Links: