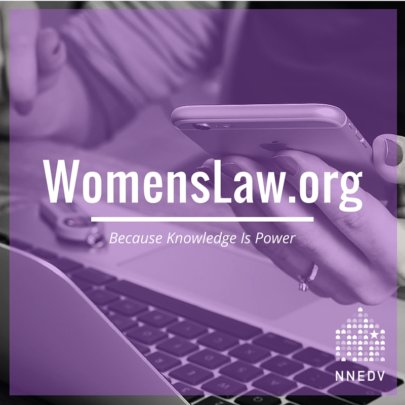 WomensLaw is the first and only free, legal resource for survivors of domestic & dating violence, sexual assault, and stalking that offers safety and legal information and resources in "plain language" in both English and Spanish. We are dedicated to empowering survivors and their advocates to make informed decisions about their options, safety, and legal remedies.
From August 1 to October 31, 2016, nearly 373,000 people (372,966) accessed the life-saving information that is housed on WomensLaw.org. In the past three months (August 2016 to October 2016), we worked directly with 877 victims, survivors, and their friends, advocates, or family members through our Email Hotline. This unique hotline offers victims a direct line to ask a question of our attorneys and volunteers, who specialize in domestic violence and the law. We respond to every request as quickly as possible, but take time to respond thoughtfully and include individualized resources and information. We frequently correspond back and forth with the women and men who write in, and many are grateful for our assistance and support, as below:
"Thank you again, so very much. It's so amazing that you hear me. I will be in touch after I attempt and connect with the resource you've given. I cannot express my appreciation of you, your time, your knowledge, and your 'give a damn.'" -WomensLaw Email Hotline response
And:
"Hi, and thank you for listening and responding. Feeling like no one cares hurts the very most. So please understand this correspondence means more than you know." -WomensLaw Email Hotline response
We answer questions and provide our expertise on a wide range of topics - including custody, divorce, relocation, and more. In recent years, the number of questions that we have received about non-consensual image sharing (often referred to as "revenge porn") has greatly increased. Here is one recent inquiry that we received on the Email Hotline, which demonstrates the need for legal information and resources for victims of abuse where the abuser is sharing or threatening to share intimate images of the victim as a means to further the abuse:
"My friend is being repeatedly and violently raped by her boyfriend. She stays with him only because he threatens to send an explicit video of her and him to her friends and family if she doesn't comply with everything he asks. How can she get out of this situation in a way that he can't send the video to anyone? He is getting more and more extreme with his violence. I told her she should go to the police, but she is worried that they won't arrest him or take his phone before he finds out and has a chance to send the video." -WomensLaw Email Hotline inquiry
We are constantly updating our website, making changes and additions to it daily. Our priority is to make sure that the legal information that we have is current with changes in the laws and to continue to add new information that would be useful for victims and survivors of abuse. Between August and October 2016, we made several updates to WomensLaw.org. To address the increased Email Hotline inquiries involving mis-use of technology as a means to abuse one's partner (such as the email mentioned above), we added new information to our recently-created Technology Abuse section. We now have information on sexting, nonconsensual image sharing, electronic surveillance, stalking/cyberstalking and civil and criminal options for responding to technology abuse. We also added a page about Michigan housing laws that protect victims; we added new information about divorce to 10 states' Divorce sections; in Maine and Indiana, we added a question about a mother's rights if her child is conceived due to rape; we re-wrote our State Gun Laws pages in Rhode Island and Idaho; we completely revised the contact information and added descriptions of services for 57 legal resources on our Pennsylvania Finding a Lawyer page…and these are just a handful of the changes and improvements that we made over the past three months! See them all here on our What's New on this Site page: http://womenslaw.org/simple.php?sitemap_id=63
Thank you for supporting WomensLaw and the National Network to End Domestic Violence (NNEDV).
Stay in the know! Sign up for occasional action alerts and updates from NNEDV: NNEDV.org/signup