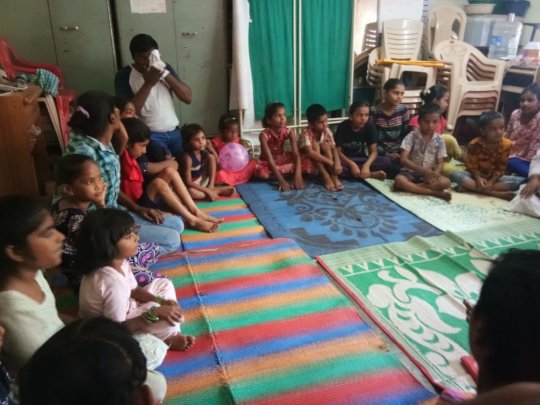 We were discussed about the value of the environment & our responsibility. The participants have had a very good contribution in discussion and they nicely performed a drama on the topic of the environment. Also a few games for Fun and action song to meet new friends in the group. It helps to develop a new friendship and sharing thoughts.
In conclusion, each participant promised to take reasonable to do something to save the earth. That few of the participants said that "I will do plantation in my area." some of said " we will give awareness to the community that how the community can also care about the environment.
The program was successful, we achieved the goal by a clear understanding of the "Earth Week Day" the participants were express their thoughts and understood the earth values.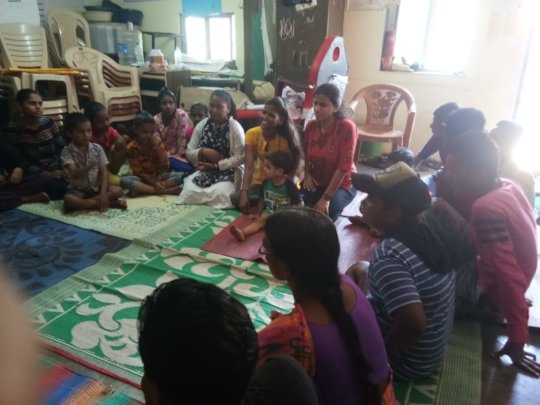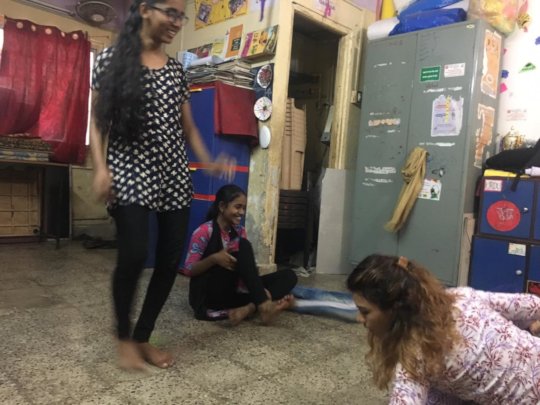 Topic: DMT Session with Girls in CRC at Lallubhai compound

Focus was more on understanding the body and its responses when subjected to different scenarios, rhythms, songs and situations.

Started with a quick warm up, wherein group shared what are they feeling with a movement.

After that group was divided into two groups and each group had to express through body movements towards three songs which were played of three different tempos (fast, medium and slow) and a last song in which they had to move in which ever way they are comfortable and other group had to observe the performing group.

After this process, entire group together was to move on different instructions, intensities, moods and shifting music (in total 13 changing scenarios).

They share their experiences with group after this activity.

Lastly they were been given extensive relaxation and healing touch.
Before ending the session each one from the group offered one positive feeling with the entire group.

And ended the session with free dance.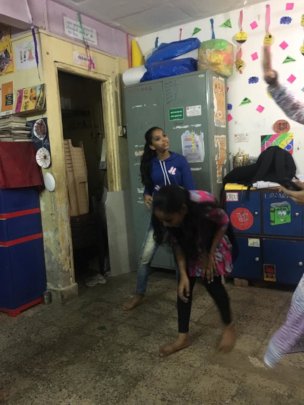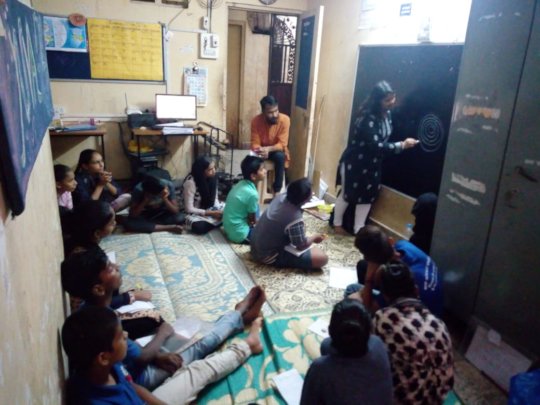 This session was started with a brief revision of all the previous session.Here they discussed about on thing which children were learnt through all the session.
Then Ms. Pooja talked about a brief human history and then moved to the session where she talked about Eco-System of an individual. And role of the leader in each and every stage such as role in family, neighbour, peer, school, area and so on. Then se given knowledge to children about difination of leadership, types of leadership and Quality of leadership also she taken an activity with children where she used new papers, cups and pins.
After completing an activity children had to given presentation through this activity she asked 3 questions and explain that how leaders could play an important role. This session end with a small activity where children written about their roles as a leader in their family, neighbour, school and so on. And conclude this session in a very knowlagebale way. Where children were able to understood that how leadership could play an important role with an irrespective of class, caste and gender.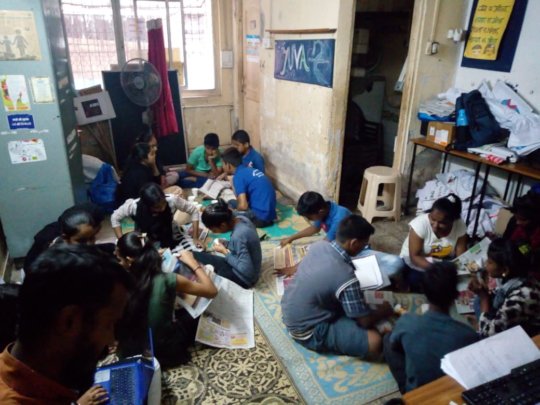 WARNING: Javascript is currently disabled or is not available in your browser. GlobalGiving makes extensive use of Javascript and will not function properly with Javascript disabled.
Please enable Javascript
and refresh this page.