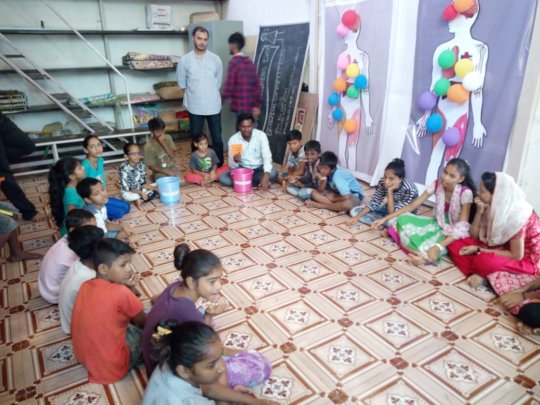 Starting with a song to create a amiable environment among the children and the facilitators.
The workshop consisted of three main activities. They are:
1)Water relay game - Through this game children were made aware of the everyday use of water directly and indirectly in our daily lives. They gave eye opening facts about the quantity of water used for making simple everyday things like shoes, chocolates, eggs and clothes.
2)Water Man - Children were divided into groups of two, with each group getting a sheet containing a human body diagram. They were asked to guess the water percentage present in each organ. The answers were revealed through a fun dart game and this helped to create a innovative environment among the children. Further it kept them engaged in the workshop.
3)Earth water experiment - A miniature version of the earths water was represented through buckets and the distribution of them was shown. This showed the importance of drinking water which constituted a single drop. Through this activity children were able to know how much drinkable water was available with them as many of them were unaware of the actual quality.
At the end of the workshop the children came to know about the importance of water and the scarcity of it. A thanks note was given to Yuva for their participation and coordination.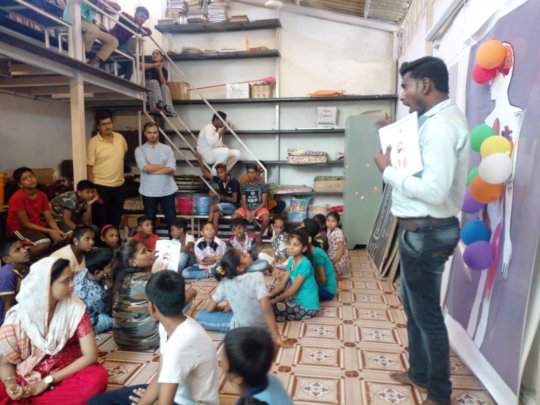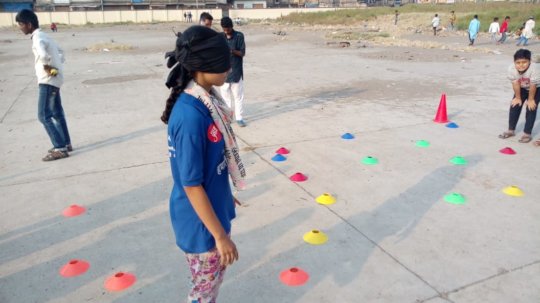 The session the introduction of trainers and energizers, children were divided in two teams.
Both the teams played two games each. The Animal Instinct and the Electric maze, after the games when asked What did you like about today? children answered that this was the first time we have enjoyed and learnt through the activity at the same time, This was the first time we enjoyed withoht fear on this ground.
On follow up questions when trainer asked them,What would they need to do to play there without fear every now and then? Children answered that they need to Go to the place regularly and Mark an area which will be safe for us both physically and mentally. We need to make apressure group which can discuss this issue of safe place to play with elders, respective Government officers and MLA if needed. Only then we will get an area to play.
Then Trainer asked them who can help them initially? Children said the YUVA team can help them with inputs and arranging meetings with different GOVT. Bodies/Corporators, MLA etc.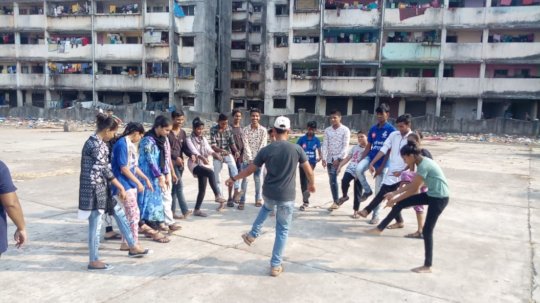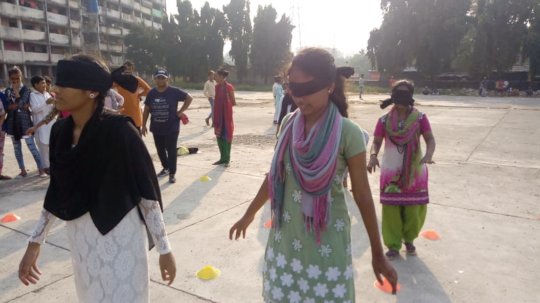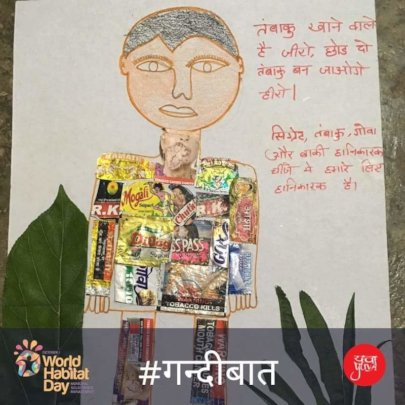 India is now among the top 10 countries generating the highest amount of municipal solid waste (MSW), primarily due to growing urbanisation and high levels of consumption, says a report by The World Bank. With around 50% of the country's population projected to be living in urban areas by 2050, the volume of waste generation is projected to grow by 5% every year.
To spread awareness on waste & pollution we conducted activity in Ambujwadi slum area, this activity initiated by children,
Children are the future of our Nation!! The little warrior's of Ambujwadi celebrated the HABITAT MONTH by participating in a poster competition organized by the field work students of College of social work Nirmala Niketan on the theme 'Amchi Malvani Sundhar Malvani.
They used waste matter from their surroundings and made posters sending across a strong message against pollution of water bodies and beaches and their natural habitat. They highlighted the impact of garbage and pollution on inhabitants of Ambujwadi. Each poster is a silent prayer by the children of Ambujwadi for a better, cleaner and greener habitat for a safer and brighter future.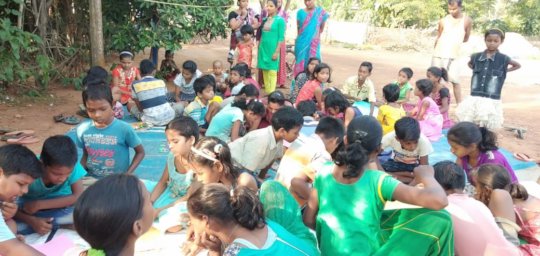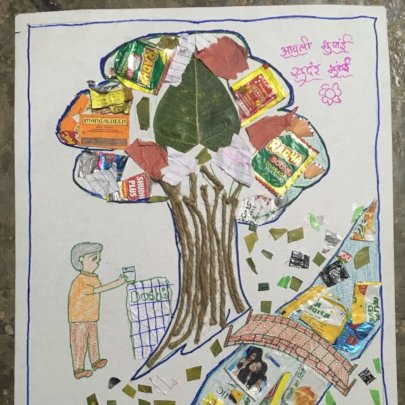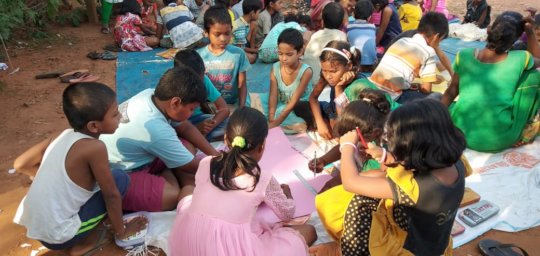 WARNING: Javascript is currently disabled or is not available in your browser. GlobalGiving makes extensive use of Javascript and will not function properly with Javascript disabled.
Please enable Javascript
and refresh this page.