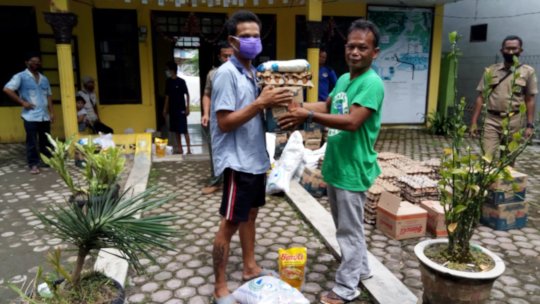 You may remember that we launched an appeal back in early June to help guides in the Leuser Ecosystem who had lost all their income due to the closure of Indonesia's national parks to protect people and orangutans from COVID19.
Thanks to our donors' incredible generosity, we've raised £9,677.96 for our appeal to provide food packages to guides in the Leuser Ecosystem so far. Not only has this helped hundreds of guides and their families in a practical way; it has also reminded them they are important to us, and that our conservation focus doesn't mean we would ever exclude people or forget about their wants and needs.
I'd like to take this opportunity to thank you for your support - both for this appeal and for our project work in general. You are making a difference.
The photos shown in this report were taken in Tangkahan and Bukit Lawang, and all the people featured have given their consent for the photos to be shared.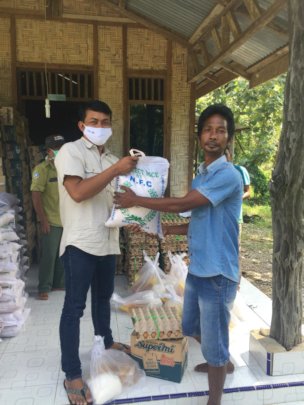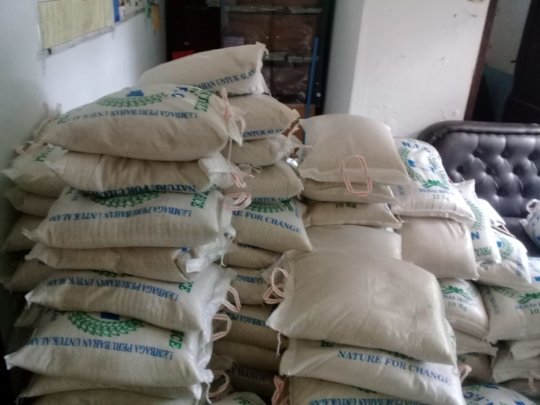 Links: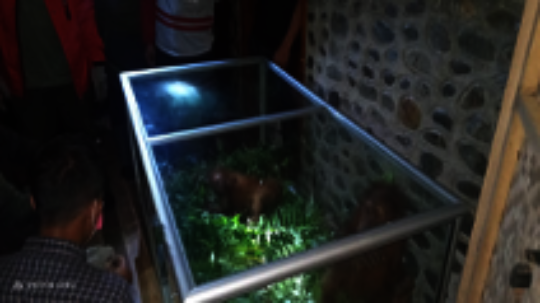 Since the teams' inception in 2012, the Human Orangutan Conflict Response Unit has confiscated 67 orangutans from the illegal wildlife trade. Most of these orangutans have been very young - either being kept as pets by people who are unaware that it is illegal to do so, or being prepared for sale on the wider illegal wildlife market.
In many cases, the HOCRU team is led and supported by the patrol teams in conducting confiscations of orangutans from the illegal trade. One such case happened recently, when the patrol team received information from the community in Simpang Rambung village about orangutans being offered for sale on social media. The team quickly responded and were able to confiscate two juvenile orangutans from a trader's house. While the team were working to safely confiscate the orangutans, the trader ran away. He was eventually persuaded to set up a meeting with the team, at which he admitted his participation in the illegal trade of two infant orangutans. He is now undergoing legal proceedings with the North Sumatra Police.
Orangutans have a very long inter-birth interval (8-10 years), so the loss of any individual to the wildlife trade has a potentially devastating effect on populations. Thanks to the patrol team, the two infants confiscated from Simpang Rambung village are now being rehabilitated at an expert facility and will be able to be released into the wild when they reach adulthood.
Thank you for supporting this vital work.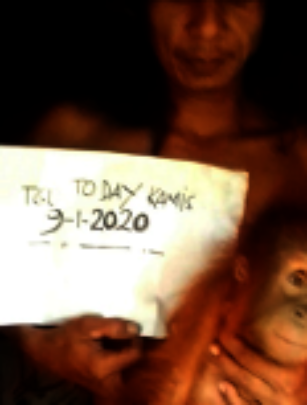 Links:

One of the seven rainforest restoration sites your donations support is called Cinta Raja III. It has been three years since the restoration experts started clearing the oil palms from this site and preparing it for its return to thriving forest, and they recently carried out a tree evaluation to find out how well their methods are working.
Using a systematic sampling method, the team found out that the tree survival rate at Cinta Raja III is 91.95% - an excellent result for a site where wild boars, fluctuating rainfall and fluctuating temperatures threaten trees at all stages of growth. This is an example of the value of having teams monitoring restoration sites around the clock to assist the regeneration process by removing diseased seedlings, providing water when rainfall is low and planting wildlife-friendly barriers like lemongrass to protect seedlings from wild boars and monkeys.
Your support makes this work possible. Thank you for contributing to the future of Sumatra's rainforests.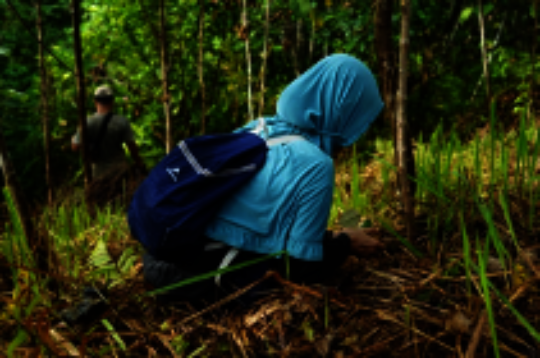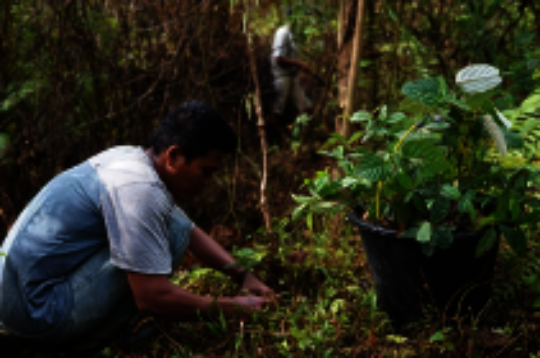 Links:
WARNING: Javascript is currently disabled or is not available in your browser. GlobalGiving makes extensive use of Javascript and will not function properly with Javascript disabled.
Please enable Javascript
and refresh this page.