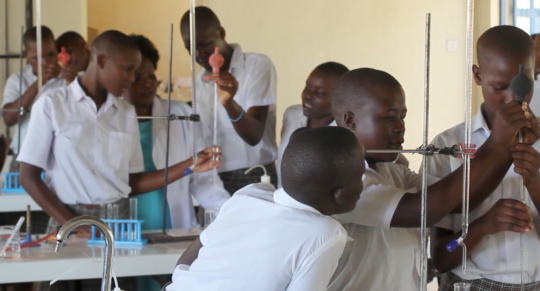 Nimone, one of WISER's most recent alumni, is tired of hearing that girls can't succeed in the fields of science and engineering.
Her whole life, Nimone has been told that science, technology, engineering, and mathematics (STEM) are subjects for boys. Now, she's drawing the line.
Nimone is currently working as a teaching intern at a school where she is the only female teacher. She is also the lead teacher for physics at the school, and she has this message for her peers at WISER that want to pursue a career in STEM:
"Don't listen to people that tell you that science is hard, that science is just for men, that science isn't for you…Don't stop working. You deserve to study your passion!"
Nimone is one of many STEM-based success stories to emerge in 2017, and an incredible example of the culture of excellence surrounding STEM on WISER's campus.
Only one month ago, WISER girls competed in the Migori County Science and Engineering Fair against 360 eligible schools. Despite the tough competition, an incredible eight projects were chosen from WISER to proceed to Kenya Regional-level competition. WISER was ranked as the #1 Girls School in Migori and the #3 school overall, making a powerful statement about the ability of young women in STEM.
Dorcas Oyugi, WISER's principal, links some of this mind-boggling success in STEM competitions to the resources that WISER has recently provided for its girls.
"The new science lab has given space to expose our girls to real applications of science. We have full dissemination of knowledge from our practicals for every science subject. The new computer lab means that over the next year, the girls will know everything from basic computing and data collection to photo editing and data analysis."
These successes are more than just results to celebrate – they are signs of a shift in what people believe girls can do. Girls can win engineering competitions. Girls can lead Physics departments. Girls can excel in computing and data collection.
We know these things because we see them happening every day on our campus and in our community.
This summer, students from Duke University will give WISER's STEM opportunities yet another exciting boost. Over the course of two months, Duke volunteers will offer a robotics workshop that includes an introduction to basic computer programming as well as hands-on exercises for WISER's engineering and innovation club.
WISER is committed to continuing to grow its STEM opportunities for girls in Muhuru Bay. We believe that every girl, as Nimone says it, "deserves to study her passion." And STEM success for WISER means building opportunities that would make Nimone proud.
Thank you for being a part of building those opportunities for Nimone, her classmates, and the girls that will learn at WISER for generations to come.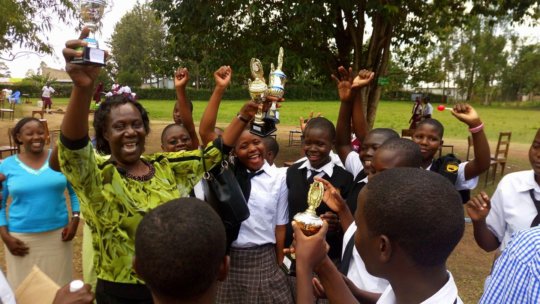 Links: