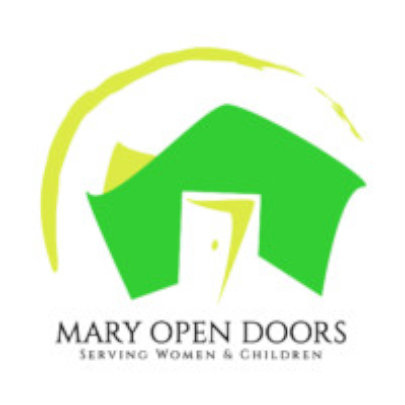 GlobalGiving Quarterly Report
February 11th, 2019
It only takes a spark
Overflowing with love, we move forward to embrace 2019 in a high spirit and with positive attitudes. We are grateful and thankful as we inform our donors and supporters that our second payment to secure our shelter was made on the 11/30/18. Funds from our Summer Strings Concert, GlobalGiving, and in-country donations allowed us to make a payment of $22,000.00 Belize dollars.
As we continue our work we are happy to report that on February 13th, 2019 the first meeting will be held with our new board of directors where our official executive team will be nominated. Also in attendance will be Mrs. Anita Zetina, gender-based violence advocate in Belize, who has offered to support Mary Open Doors through the strengthening of the BOD. MOD welcomes her knowledge and expertise and looks forward to having a strong team of directors to move forward.
As we journey on assisting women and children we have two young women in the shelter with infants. One currently attending parenting classes (offered by the Women's Department) and seeking employment. She is making steady progress and reaching her goals. We pray that very shortly she will be empowered to move on. The other young lady was recently accepted into the shelter and is working on her individualized plan which includes setting realistic goals and reaching those goals.
Our priority remains to secure the shelter, we will continue to do all we can with the grace of God until we have reached that point. We are daily experiencing this dire need for a sanctuary for women with their children, to have a safe space in their time of crisis where they can have time to recover and think about changes they need to make in their lives. We are determined to be that step towards changes in the lives of families and our country. We extend with gratitude a sincere thanks to everyone who has contributed in any way to make this possible. Father may everything we do begin with your inspiration and continue with your saving help. Let our work always find its origin in you and through you to reach completion. May God Bless us all.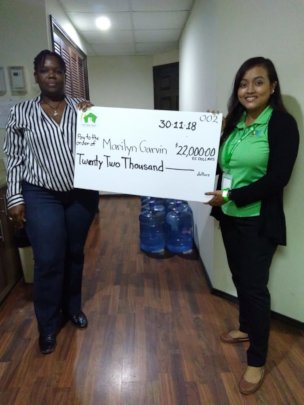 Links: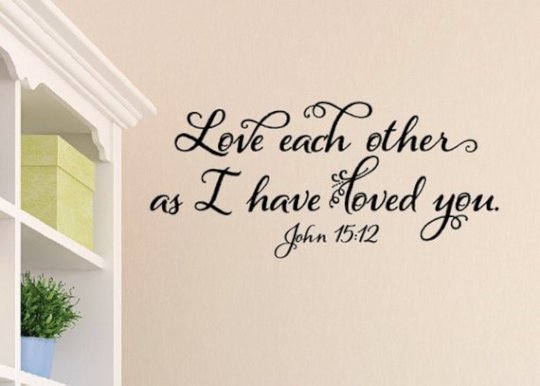 Mary Open doors once again extends heartfelt thank you to all our supporters and donors local and international. Our doors remains open because you care enough to help us.
As we continue to experience the devastating results of domestic violence in our beautiful country of Belize, Mary Open Doors continues to seek to become an effective force combating this epidemic. Reaching our goal and a significant milestone of owning our safe shelter will definitely enable us to meet the challenge of sustainability. We continue to receive walk-ins requesting shelter and support, counselling and food. Listening to cases of abuse and corruption that destroy families, we are moved by compassion to continue to assist where possible with limited resources. Assistance given by MOD has enabled a single parent, mother of three male children to secure employment, school supplies and encouragement through her struggles has kept her focus in her daily challenges. Supporting her emotionally and spiritually has contributed to her finding that inner strength and has helped to develop her self-esteem, respect and dignity to move forward with her life. One of the challenges moving forward was getting a valid social Security card because of being uneducated. MOD have assisted her through the application process to receiving a valid social security card. This has enable her to become employed. Amazingly, she has been voted a most needed recipient by another organization and a house was donated to her which she now calls home. She has been given the resources to rebuild herself and her life; when asked how she feels, she replied "I feel like a new person".
We are currently involved in the structuring of our Policy and Procedure Manual for our shelter in collaborating with the Government's women department to ensure that our standard of operations is cohesive with the other two shelters in the country. We have also partnered with local travel business, "Let's Go Belizing" who have added our organization and cause to their web site and linked us with "Pack for a Purpose", a channel to receive donations for the shelter. As we continue our efforts to secure the shelter, we are currently planning a raffle to be held early next year 2019.
Links: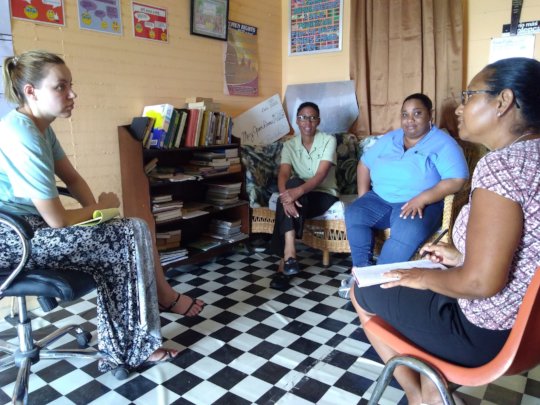 As we move forward consistently striving to assist our community through educating and restoring families affected by domestic violence, we must also continue to be thankful to those who have open their hearts to giving to our cause, to our long-term and short-term donors and supporters we extend this simple word of THANKS with gratitude our appreciation to you and your families.
We have had two new client, one client in transition, assisting 1 hiv+ client in final stages, counselling and education outreach, and assistance to single mothers with school supplies. These are only few of the many ways in which our small but effective organization continues to reach out to those in need. Women from MOD has team up with local agency TEP(Toucan Education Program) where they were given an opportunity to be involved in a cultural exchange program which brought them the much needed financial assistance. This will give one of them the help needed to start the process of transitioning from MOD into society stronger and better prepared physically mentally and spiritually. Also, on July 14th 2018, MOD with assistance of Karolina a TEP volunteer hosted its first annual "Summer Strings Benefit Concert" fundraiser geared towards our goal of purchasing our shelter by the end of 2018. After purchasing the shelter we are hoping to make this event our yearly signature event to assist with the sustainability of the organization. Big thank-you to TEP Staff and volunteers. We are in the process of coordinating a fundraising raffle also slated for December 2018. We must not lose hope, so we count on your prayers and support in any form to continue to do this work.
Lastly the work that we do at Mary Open Doors with your generous support has received recognition from the United States Embassy Belize in collaboration with the Women's Department through our co-founder Anna Silva, who was awarded woman of the year 2018. It is only with your help that our work can be done and our doors continue to be open to those in need.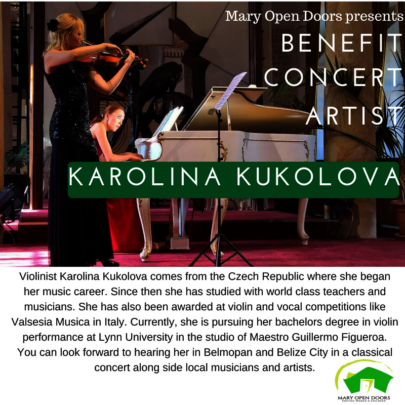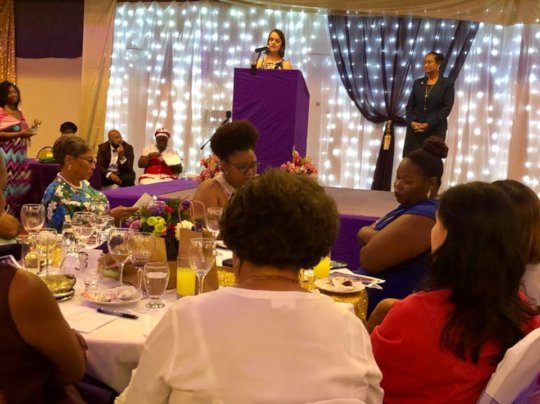 Links:
WARNING: Javascript is currently disabled or is not available in your browser. GlobalGiving makes extensive use of Javascript and will not function properly with Javascript disabled.
Please enable Javascript
and refresh this page.