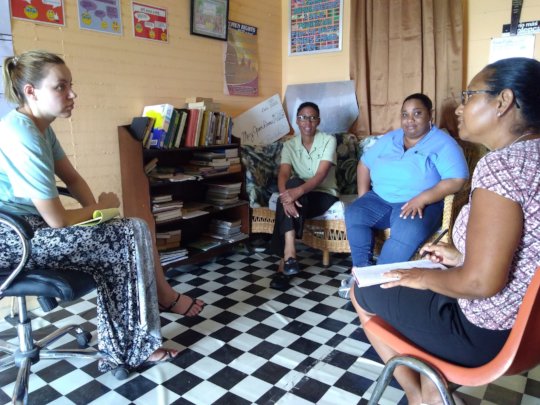 As we move forward consistently striving to assist our community through educating and restoring families affected by domestic violence, we must also continue to be thankful to those who have open their hearts to giving to our cause, to our long-term and short-term donors and supporters we extend this simple word of THANKS with gratitude our appreciation to you and your families.
We have had two new client, one client in transition, assisting 1 hiv+ client in final stages, counselling and education outreach, and assistance to single mothers with school supplies. These are only few of the many ways in which our small but effective organization continues to reach out to those in need. Women from MOD has team up with local agency TEP(Toucan Education Program) where they were given an opportunity to be involved in a cultural exchange program which brought them the much needed financial assistance. This will give one of them the help needed to start the process of transitioning from MOD into society stronger and better prepared physically mentally and spiritually. Also, on July 14th 2018, MOD with assistance of Karolina a TEP volunteer hosted its first annual "Summer Strings Benefit Concert" fundraiser geared towards our goal of purchasing our shelter by the end of 2018. After purchasing the shelter we are hoping to make this event our yearly signature event to assist with the sustainability of the organization. Big thank-you to TEP Staff and volunteers. We are in the process of coordinating a fundraising raffle also slated for December 2018. We must not lose hope, so we count on your prayers and support in any form to continue to do this work.
Lastly the work that we do at Mary Open Doors with your generous support has received recognition from the United States Embassy Belize in collaboration with the Women's Department through our co-founder Anna Silva, who was awarded woman of the year 2018. It is only with your help that our work can be done and our doors continue to be open to those in need.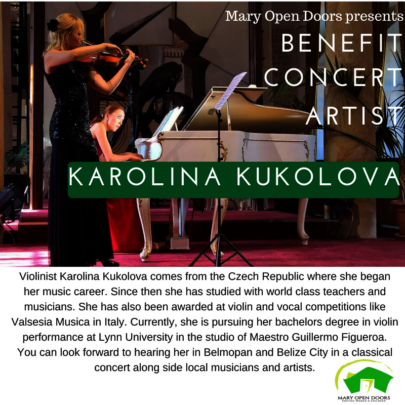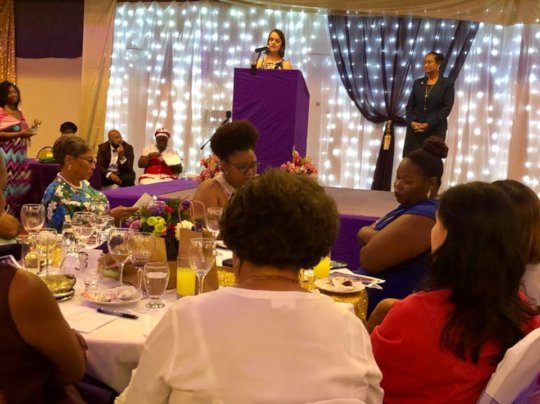 Links:
Greetings! A special thanks to all our donors for your continued support of our cause and assisting us we are truly grateful knowing that we are not alone in this mission to assist women and their children affected by domestic violence. We depend on you, not only for financial support but emotional and spiritual as well because we can feel the words "let us love each other as I have love you" when we get positive response in words or funds from you our donors.
We are steadily receiving volunteers to assist us with administration of our organization and our shelter has been also steadily accommodating clients.
Story: A young woman with three young children who have been assisted by MOD at the shelter, after leaving the shelter, we continue to maintain a relationship with her keeping her inform of programs that was offered. We were able to work with Word at Work to get a small wooden house built for her. The person assigned to do the construction fell in love with her and they were married. She is happy and blessed. I quote her new husband words "it all started with MOD"
Update: On May 17, Mary Open Doors traveled to Los Tambos to participate in a health promotion fair at a local school where we spoke to students and teachers from the village. Los Tambos is a quiet mennonite and agricultural community. Throughout the day several different classes came the classroom we were set up in. Over a hundred young people from the ages 6-16 years old was reached with this information. Beginning presentation students were ask to define domestic violence and identify the different forms it takes (physical, verbal, psychological, etc.). After an introduction, we discuss the ways domestic violence becomes a perpetual cycle that is nearly impossible to break without intervention. We were engaging students of different ages with topics relating to their age range. We ask question and we were questions by them also which showed their interest and interaction, students were rewarded for their answer and participation. This is one area that abuse is still a taboo in our country and it is priceless the information given and how it was received. The principal insisted that each teacher make it a must to visit our booth for this information relating that this is much needed in this community. The greates achievement will be to reach the youths of our country and brake the cycle of domestic and harvest a generation free of abuse.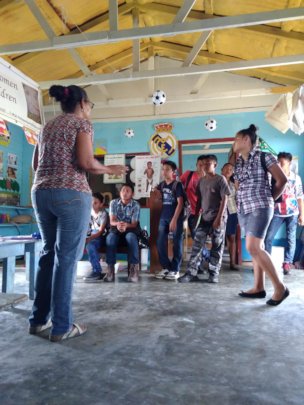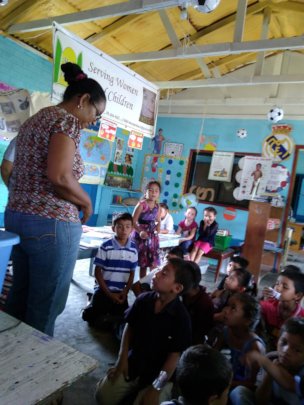 Abuse is never ok! Many people may not be aware or reluctant to speak up against violence because of fear. Access to the right information is integral to empower the women we serve. Access to the right information leads to better decisions. It is important to have a safe space for these women and children to be able to freely speak their truth.
Mary Open Doors welcomed two student volunteers from Loras College. They assisted us with doing interviews with past clients that have stayed in the shelter and continue to overcome the violence of the past. They have found their voice and strength to speak up about what they went through so that others are able to learn from it.
Sharing information can create a safer and more informed community.
WARNING: Javascript is currently disabled or is not available in your browser. GlobalGiving makes extensive use of Javascript and will not function properly with Javascript disabled.
Please enable Javascript
and refresh this page.