We are excited to tell you that, at the end of 2019, we held our biggest and most impactful 16 Days Campaign of Activism against Gender-Based Violence to date. For the first time, Kayan initiated and coordinated a coalition of Arab feminist and human rights organizations to speak out against sexual and gender-based violence, focusing on the theme of femicide. Our local campaign is part of the international 16 Days Campaign and part of Kayan's longstanding and continuous work on these issues.
The coalition succeeded in reaching a wide, cross section of society. We convened and coordinated the following human rights and feminist organizations to work towards our common goals: Altufula Center, Women Against Violence Al-Zahraa – Organization for the Advancement of Women, Eintima W' Atta', Adalah Legal Center, Mada al-Carmel, Tishreen Association, Ma'an - The Forum of Arab Women Organization in the Negev, The Galilee Society, The Association for the Defense of the Rights of the Internally Displaced, Muntada Al-Jensaneya, The Mossawa Center, Aroos Al Bahar, Association of Social Service Department for the Arab Community, and Na'am- Arab Women in the Center.
Together with our coalition partners, we held many programs with a powerful impact on participants. For example, a woman participant from the Haifa workshop recalled: "I remember clearly my neighbour's voice crying out of pain because of her husband beating and taunting her, and I never interfered, took a stand, or tried to help her. The workshop strengthened me and encouraged me to intervene if a similar situation ever occurs again to my neighbour or any other women around me.
Throughout the campaign, grassroots women leaders planned creative and artistic events that challenged their communities to think, discuss, and reconsider social norms about violence and women's status. Creative events included street theatrical performances, public mural paintings, and a creative writing workshop. The theatre performances alone drew 457 participants, including women, men, and youth. The workshops, seminars, rallies, and marches also had an impressive impact, reaching 1,000 people. One of most prolific events – organized in conjunction with several of our coalition partners – was a symbolic trial of the institutions that have failed to protect Arab women in Israel.
Unfortunately, 2019 was a particularly violent year in Arab society. As we move forward into 2020, we believe that civil society has a responsibility to address femicide and SGBV more effectively. As part of this, we are pursuing a project to document the cases of femicide and the institutional factors that failed to keep Arab women safe. At present, civil society lacks information about femicide in Israel amongst the Arab community; this is a major obstacle for feminist and human rights NGOs like Kayan who are working to address the issue.
All of these new innovations and exciting changes are happening alongside our long-term and continuous work fighting violence. We offer emotional and legal empowering support to women facing violence, lead workshops and lectures to challenge societal norms around women's status, empower and support grassroots women who are taking a stand against violence, and more.
Thank you for being one of Kayan's supporters. You are making a critical contribution to addressing gender-based violence.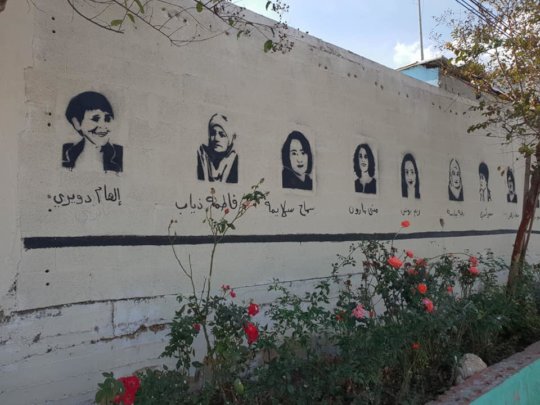 Links:
Attachments: