Thank you from all of our families whose life and endless treatment journeys have been made just a little easier as a result of your generosity. Whilst families will always need financial support whilst battling cancer we feel that we must do something about the lack of awareness of the signs and symptoms of Rb amongst parents* and healthcare workers. This lack of awarness means the cancer is silently stealing children's eyes, sight and lives.
A quick diagnosis of Rb can mean less treatment is needed.
Please take time to look at our new Appeal
http://www.globalgiving.co.uk/projects/stop-cancer-stealing-the-eyes-of-babies-in-the-uk/
and donate if you can.
Thank you
*1,030 parents of children aged 0-6 surveyed by MMR Resarch worldwide in April 2016. 50% had not heard of Rb and 36% were aware but didn't know much about it.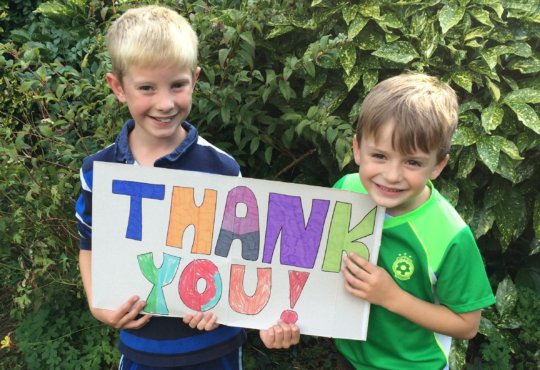 It is the time of year when we look back at what has happened the previous year. The information we collect is through gently asking parents of recently diagnosed children how their child came to be diagnosed with Retinoblastoma and the route the parent has taken to this diagnosis. We do this is because a quick referral to one of the two UK centres of Rb excellence could mean the difference between saving a child's eye and sight or having to remove the eye to save their life
I'm sure you can appreciate that retrieving this information from parents has to be done delicately and empathetically, sometimes there is never a right time for our support workers to ask a parent this, sometimes it is a too traumatic period in the parents lives to go over it again.
Because Retinoblastoma is such a rare disease often family doctor's do not recognise the symptoms and dismiss the parents concerns. Often parents have thought they have seen something odd but dismissed it as a trick of the light, not to see it again for several months. Can you imagine the feelings of guilt a parent who hadn't acted sooner or hadn't asked for a second opinion experiences? No amount of reasurrance will alleviate that pain.
However from the information we collect from parents we know that the awareness raising of the signs and symptoms of this disease (and no one else in the UK is doing this) is slowly making a difference.
CHECT's awareness raising has reduced the referral time from 9 weeks in 2012 to 6 weeks last year. But there is still more to do to reduce this further - we are aiming for 2 weeks. Your support is helping us shorten this time and helping to save a child's sight, eyes or in extreme cases, life. Thank you.
Links: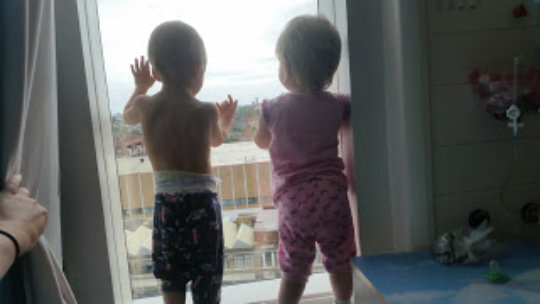 Little Skylah-Mae is the face of our campaign, and a beautiful one too. We thought you'd like to hear how Skylah-Mae's treatment is coming along and how many trips her family have made to hospitals and clinics for check ups and treatments. Lesley, the CHECT support worker says "Skylah-Mae's family have averaged a trip every three weeks and these are vitally important in assessing whether Skylah-Mae's tumours are responding to treatment, for vital chemotherapy and other treatments". Like Skylah-Mae's family these visits which can costs some families £100s.
Mum Gemma says "We've been to treatment clinics and for scans every month this year, sometimes twice in a month - we drive up even though we only get 15p a mile and have to pay £8 for parking each time. If we came by train I would get my travel free but it is too expensive to pay for Skylah-Mae's dad too, and of course he wants to be supporting me and Skylah-Mae".
Despite everything that little Skylah-Mae has had to endure in her young life she is a delightful little girl and the latest photo shows Skylah-Mae with Jacob, who also is battling against Retinblastoma - both children have been attending the Royal London Hospital for the nearly two years. Support worker Lesley says "children with bi-lateral Rb (in both eyes) often undergo years and years of treatment to try to save their sight and eye/s."
Since CHECT launched this appeal, and with your support we have funded 23 families to a total of £4,600. This is great but we means we are constantly fundraising to provide families with a £200 grant each year of treatment. Please share Skylah-Mae's story amongst your friends and any further support you can give will be greatly appreciated.
Thank you from all of us here at CHECT.
Links:
WARNING: Javascript is currently disabled or is not available in your browser. GlobalGiving makes extensive use of Javascript and will not function properly with Javascript disabled.
Please enable Javascript
and refresh this page.