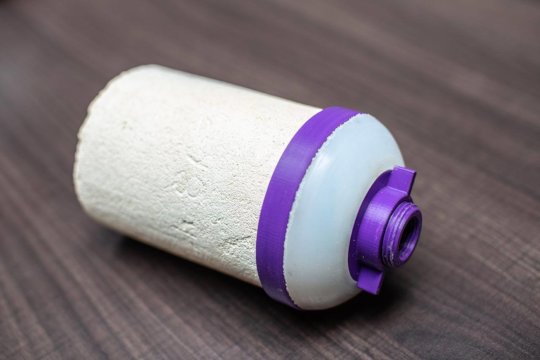 When natural disasters happen, water sources are often polluted and water distribution infrastructure systems may not work for long periods of time increasing the health risks to the affected population. Providing safe, healthy water becomes an issue of paramount importance.
After the devastating earthquakes and hurricanes that hit Central and Southern Mexico in 2017 - and after witnessing the extreme inefficiency and cost of shipping bottled water to those emergency zones, Caminos de Agua decided to start a stock a ceramic filters destined for disaster relief, but also evaluate how our technologies could be improved to be more effective in disaster relief situations. We went to work on a new water filter that attaches to nearly any container in minutes and with no training required - which makes it ideal for emergency response where the water available can be treated quickly, on-site, and with locally available materials.
At about the size and weight of a 1-liter bottle of water, our innovative Aguadapt filter concent can produce more than 27,000 liters of drinking water over its lifetime and transition from emergency relief to a permanent water solution for families. When used with Caminos' certified ceramic filter, a refillable cartridge, and a newly-designed universal adapter, Aguadapt removes biological pathogens, organic chemicals, and can even be modified to remove arsenic, fluoride, and other contaminants - all at a price accessible for a family living on less than USD $2 per day.
Aquadapt is completely open-source and meticulously designed to attach to many common household containers (a bucket for example) and standardized plumbing parts - making the possible uses endless and setting it worlds apart from traditional proprietary water filters.
The Caminos de Agua Research and Technological Development Team submitted Aguadapt to 2018's Dyson Award, an international design competition and although we did not win the international competition, Aguadapt was one of the Mexican national finalists. Caminos' work and innovative technologies received national and international media coverage.
Recently, we went into a first production run of 1,000 of these adapters which will be piloted with a partner organization in 600 homes in Southern Mexico in the coming months.
We are on the way to providing effective solutions to provide safe and healthy drinking water when disaster strikes. We are thankful to our donors for joining our efforts to provide more effective disaster relief.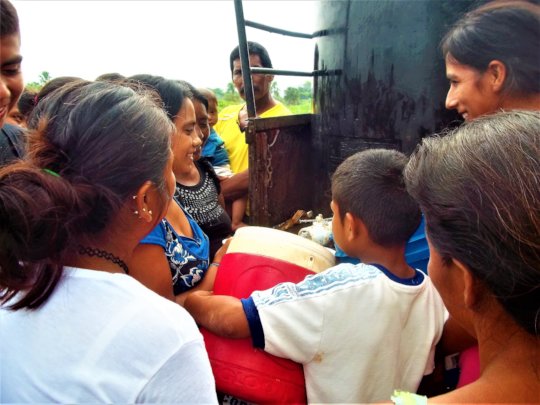 Links: