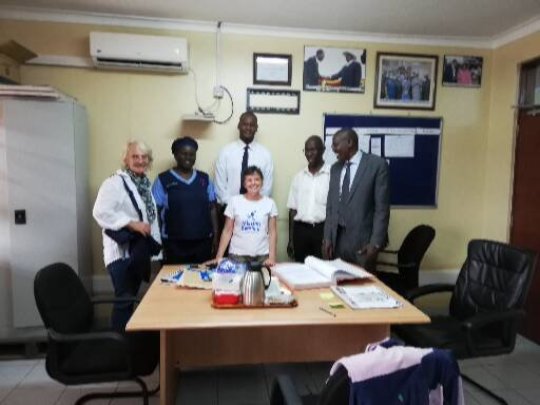 Every year in Uganda born average 1.6 millions of children. DATA say that 1% of them will be affected by heart congenital disease.
In reason of what MIssion Bambini Foundation's Children's Heart Programm cooperates to increase the number of children treated through regular mission of volunteer doctors in the Mulago Heart Institute of Kampala.
Twice a year doctors reach the hospital and face the preselected more complicated cases.Complementary they train the local doctors and share experiences and knowledges which will benefit the entire hospital.
We are here from Italy during November to visit the Programm and to collect informations and requests for the next years to improve the quality of our job.
We met the local team involved in the training at the Heart institute: thanks to our project they are now able to execute more than 100 surgery intervention. During this week the italian doctors are supposed to make 7 surgery operations to children affected with serious hearth diseases
We interwieved Doc Muhoozi, who two years ago has received a scholarship from Mission Bambini Foundation and spent one year studying in Italy with specialist of cardiology and surgery. He had the great opportunity of improve not only his technique but even the approach and new method of working.
Now he is back in Uganda trying to share what his colleagues what he has learnt
Doc explained us that they have more than 250 children waiting for operations! : it means 2 year at least. It means that no every one could reach the goal and be saved.
This is for us a great challenge that we want to face and possibly win
Thanks to our supporters and to all the volunteer doctors who participate to our surgical missions, we'll be able in the future to increase the number of children saved and to make stronger the training for local doctors.