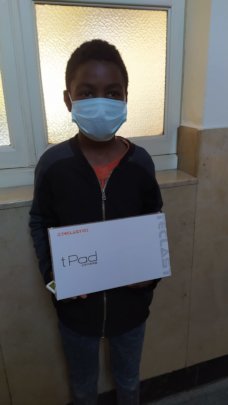 We are still experiencing the dramatic consequences of the pandemia in terms of increase of social desease, poverty and emargination: in Italy , as in the rest of Europe, we are facing a new wave of infections which probably may cause a new stop for school and the closure of shops and farms.
We are going on with our job for childhood in Italy.
PATAPUM PLATFORM
The platform was designed by Mission Bambini in collaboration with the network of 12 early childhood services nationwide. It is based on pedagogical principles: it was not possible to replace the face-to-face activities that infant-toddler centers and preschools were guaranteeing, but we could provide ideas and proposals for activities for parents to play, move and do small workshops with their children. This tool was important for the beneficiaries of our projects and also represented a valid support for all Italian families who wanted to use it.
The actions currently in place are 4:1. Extension of Patapum with a section totally dedicated to families in order to offer support to the various educational challenges that parents are called to face. 30 Organizations have and are producing videos and handouts on various parenting issues as well as offering online advice directly provided by social workers to families2. Creation of webinars for families: a plan of meetings was planned for families held by the operators of the 30 organizations and external experts. The topics range from pediatrics to child psychology, from psychomotor aspects to digital diets. To date, over 100 families from all over Italy have participated.3. Training of the multitasking social worker: with the lockdown, social workers were required to field other and innovative skills: digital, technological, psychological, communicative and pedagogical. To date, Mission Bambini has involved over 100 operators from all over Italy with 7 training sessions relating to LEAD and psychomotor aspects. The path will continue until February and will provide further skills in the field of digital communication, use of software, video editing, pediatrics, etc ... The goal is not only to have professional skills necessary for an emergency but in particular to use the practices educational programs required and implemented in times of COVID to create a methodology integrated with normal psycho-pedagogical activities and strengthen the educational supervision aimed at families and children.4.Creation of a private platform for social workers: a virtual space where operators will not only be able to find videos and lecture notes of the training they attended but will be able to take advantage of a session on the exchange of best practices and a forum in which to discuss the educational challenges that each of the 30 childcare centers deal with children from all over Italy The intervention for students and primary and secondary schools of first degreeBetween March and June 2020 we donated electronic devices for distance learning and the maintenance of educational relationships to families in conditions of social and economic disadvantage. This intervention continues today and will continue at least until the end of 2020 (see the table below with the numbers of beneficiaries reached). Thanks to the equipment provided, we were able to make entire classes work at the same time, without leaving anyone behind, bridging as much as possible the technological gap that could have turned into an educational and above all social gap. The risk was to lose many future citizens and see the number of marginalized increase.In the summer months and in these first weeks of the new school year, we have offered concrete help to those students who, living in a condition of socio-economic hardship or with Special Educational Needs, have been particularly penalized by the emergency and are more at risk of dropping out or dropping out of school. In fact, in collaboration with the after-school activities of our network, remedial programs have been organized for students who, at the end of the first quarter of the year A.S. 2019-2020 had an insufficient average and for all those students who need special attention.Furthermore, with the aim of offering students listening opportunities to face the alienation and sense of loneliness experienced during isolation and encourage the acceptance of a new model of socialization and interaction with others, Mission Bambini organizes a series of psychological support meetings in 5 schools in Milan (IC Candia, IC Confalonieri, IC Don Orione, IC Locatelli-Quasimodo and IC Maffucci) for the benefit of about 800 students. Priority will be given to sixth-grade students, who have started a new cycle of studies without completely completing the previous one due to the pandemic. These meetings will also be extended to the teaching staff with the aim of accompanying them in the elaboration of their experiences and to help them face a new possible way of teaching in the current situation.