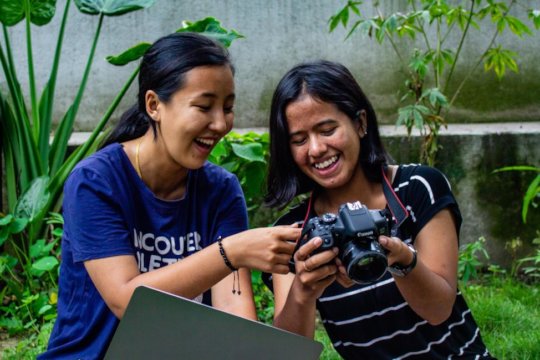 A few months ago our 2018 LEADers Labbi and Dilasha graduated from our year-long LEAD Course. Over the last few months, they've made the transition into the professional world, interning for Women LEAD with our Communications Department.
We conducted a Question and Answer session with Labbi and Dilasha to share with you some insights and highlights from their internship experience:
Q: Why did you apply to be a Communications Intern?
Labbi: After completing the one-year-long LEAD course, I applied for the Communication Internship post, partially because I was interested in working with computers, making graphics, and improving my writing skills. However, most of all, I applied because I wanted to give back to Women LEAD.
Q: What did you do as Communications Interns?
Labbi: We made a strategy to recruit online applicants for the 2019 LEAD course, used graphic design to make social media posts more attractive, took photos of alumni to highlight the benefits of joining women LEAD, and shot and edited videos. We also made designs for Women LEAD merchandise such as mugs and totebags.
Dilasha: During the internship, we worked on graphic designs, photography and video shoots. We also worked on the online recruitment process which included handling social media and online applications. All our hard work paid off and we were thrilled to meet our target of receiving 100 online applications!
Q: What challenges did you face during your internship?
Dilasha: It was a bit challenging learning how to use the design tools to make infographics during the first few days of the internship. Taking headshots of the alumni and interns in the correct compositions was also a bit challenging for me as it was something I hadn't done before.
Q: How did you overcome these challenges:
Dilasha: For me, I started asking more questions to my supervisor, Prajesh, which slowly built up my confidence in using the design tools. I also began experimenting more with different designs, which helped me master the tools.
Q: How did Prajesh, Women LEAD's Communications Coordinator, support you?
Dilasha: Prajesh Dai supported us throughout our entire internship journey. He helped us to learn the basic design tools and editing applications such as Adobe Photoshop, Lightroom and Illustrator. He showed us many interesting videos related to videography and photography and gave us amazing books to read to grow our skills and knowledge.
Labbi: Prajesh Dai was the best mentor I have ever had! He was always patient with us and even when we made mistakes, he used to motivate us by saying that failure is not the end. He helped and guided us every step of the way.
Q: How was your experience overall?
Labbi: These past three months as a Communications Intern has been one of the best experiences I have had! Women LEAD was a great learning environment and we had the opportunity to participate in opportunities outside of the Communications Department, such as interviewing participants for the next LEAD Course.
The best thing has been the additional opportunities we've received due to the skills we've gained through our internship. Dilasha got the chance to work as a freelance logo designer for a company, and I got a chance to design a t-shirt for Xaviers' Model United Nations.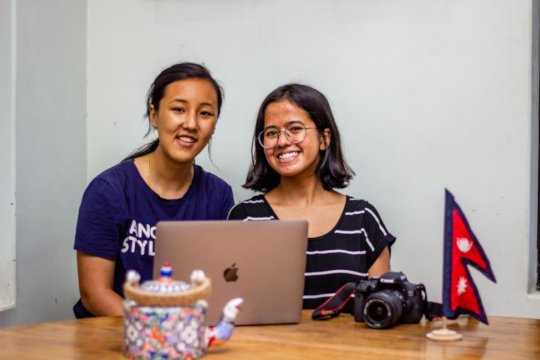 Links: