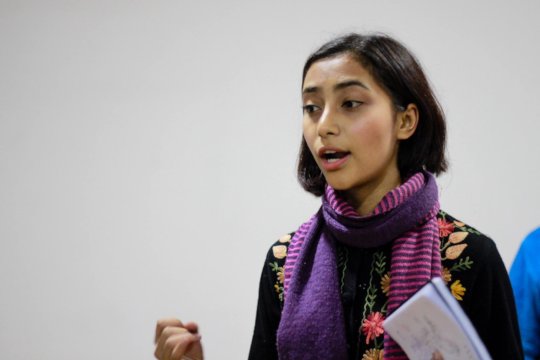 As a teenager, politics always frustrated me and I never wanted to be a part of it in any way. However, after taking part in Women LEAD's Young Women's Political Leadership Institute (YWPLI) in 2017, my perspective about politics changed.
Through the YWPLI, I was introduced to basic concepts within politics. We learnt about democracy and what makes a state a good democracy, about Nepal, its history, politics, and the importance of keeping ourselves informed because history can be biased to benefit the people in power. YWPLI changed the way I viewed myself and the world surrounding me. It gave me a critical approach to analyzing things and be more empathetic towards others.
One of the biggest learning experiences for me was being able to volunteer for a political party in which I saw potential. I had the opportunity to work in their headquarters and help them by distributing pamphlets and talking to voters. This helped me to learn how politics works on the ground in Nepal and made me more passionate to work in politics as my future career.
At the end of the YWPLI, my peers and I developed an art installation on women in politics. We interviewed women from diverse parties and backgrounds on their motivations for entering politics, their experiences, and the hardships they faced. This experience opened my eyes to the disadvantages women face in mainstream politics due to their gender
and it put all the things we learned during the YWPLI into context.
The major takeaway for me from the YWPLI was realizing how activism, law and policies go hand in hand. I realized that there is a huge difference between laws being written and being enforced. For example, although Nepal has very progressive laws these are often not correctly implemented and the benefits do not reach the people they are supposed to.
Women in Nepal have enormous potential; all my YWPLI fellows are amazing young women striving to make a change and I am so very thankful to be able to have this opportunity to meet and be inspired, by them.
I am truly grateful for the enormous support, love, and opportunities that I have received from Women LEAD. I would not have been able to be where I am today- currently studying at Centre College in Kentucky USA- without participating in the YWPLI program.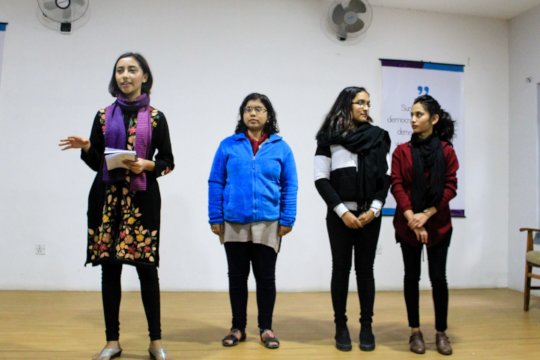 Links: