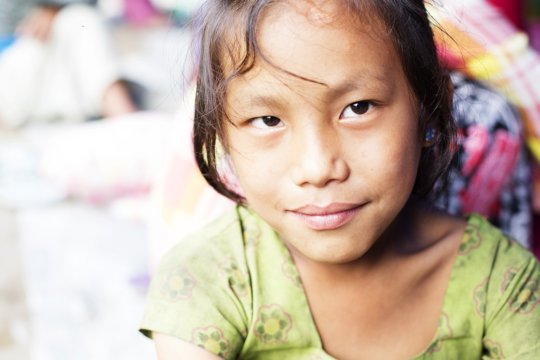 So far, much of this project has entailed planning and assessments of physical attributes – building a new school, seismic-resistant construction, soil testing, solar power systems…
These are, without a doubt, extremely important – it was, after all, intense seismic activity that destroyed Shree Bhumimata School. Aura Freedom is absolutely committed to building back better.
But a school is so much more than a building. For communities living in poverty, it is opportunity.
Education is powerful in a myriad of ways. An excellent example of this is health. The education of girls in particular has a strong positive influence on maternal health and goes a long way in the prevention of maternal deaths and infant mortality. It also affects fertility, with rates dropping by 10% with every additional year of female education. This is extremely critical given the rates of child marriage at Shree Bhumimata School.
Aside from these life-preserving benefits, education is also strongly linked to economic prosperity. With literacy, knowledge, and skills, educated children become educated, creative, and innovative contributing members of society. On a national level, this goes on to have a significant, positive effect on GDP and economic growth. For the children who attend Shree Bhumimata School, the majority of whom come from extremely marginalized groups, the economic opportunity afforded by education is priceless.
Lastly, education is crucial for the empowerment of girls and women. When girls are educated, they are less likely to experience child marriage or early pregnancy. Education also enables girls to grow into economically autonomous women, whose salaries can increase by up to 20% with each additional year of schooling. In fact, when given the chance, women have proven to invest more in their families and in their communities than their male counterparts. When girls and women win, everyone wins.
Each of these and more are our goals for the children of Shree Bhumimata School. In combination with physically rebuilding a safe school, providing its teachers with capacity building and gender sensitivity training will ensure an ideal learning environment that promotes tolerance and inclusion, and intrinsically motivates its students.
And it is in this environment where we begin to see the ripple effects of change – leading to long-term, sustainable impact – take place.