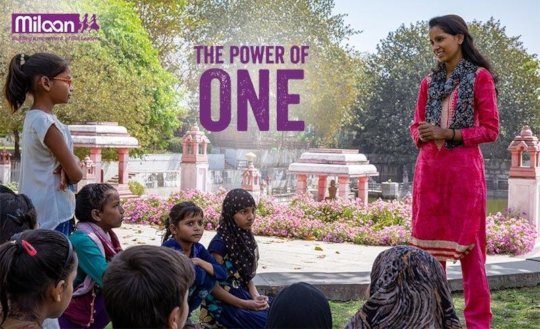 Hi there,
Sipping your morning cup of tea, take a minute and think back to your younger years — was there someone in your life who encouraged you to take on challenges? Did you have a place where you can gather with friends and openly speak your mind or get information? Did you have someone to look up to for career guidance? Your answer to one of these questions may be "yes", but unfortunately many young people are not so privileged, especially girls in India.
Today, We are experiencing a youth surge with the number of adolescents and young people at an all-time high. Globally 600 million adolescent girls stand at the crossroads between childhood and adulthood.
Importantly, the largest population of adolescent girls live in India, most of these girls live in underserved communities. As they stand at these crossroads, so do communities at large – the crossroads between losing out on the potential of a generation or nurturing them to transform society.
In 2015, we met 14-year-old Khushboo who lives in a conservative low-income community in Lucknow, Uttar Pradesh. The picture for girls in Khushboo's community is even bleaker, they are questioned on their simple choice to wear a pair of jeans or even when they look out of the window. Most of them have no hopes or dreams.
Uttar Pradesh alone accounts for 20% of India's adolescent girls' population. Even today, 39% of adolescent girls aged 15-18 are not attending any educational institution, and a vast majority, around 65%, are "either engaged in household activities, are dependents, or, are engaged in begging, etc". While the problem is severe, it's not insurmountable!
Amidst these heartbreaking statistics, there are girls like Khushboo who, instead of lamenting their faith, are fighting to make a difference and changing many lives in return.
Meet Girl Icon Khushboo who has been trained to lead as a grassroots girl leader through the Girl Icon program. With the 2-years of focused training, Khushboo has successfully changed the trajectory of her life as well as for children in her community with the power of education.
Khushboos' initiative of raising awareness on the importance of education in her community through street plays and skits has brought back 20 children to school.
She believes "Education is the most powerful weapon one can use to change the world."
When we invest in adolescent girls, we invest in a demographic dividend that will benefit them, their communities and the country for decades to come.
Your support is contributing towards creating change for girls in some of the most marginalized communities. Your donation is helping them complete their secondary education, improving adolescent health, and ending child marriage, gender discrimination, and violence.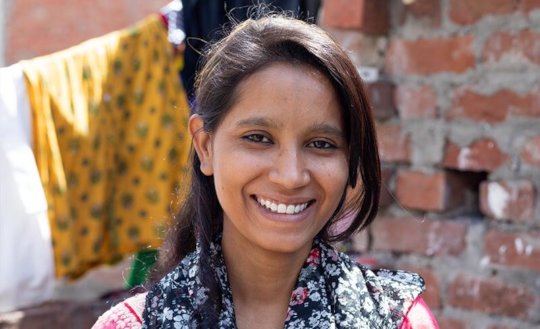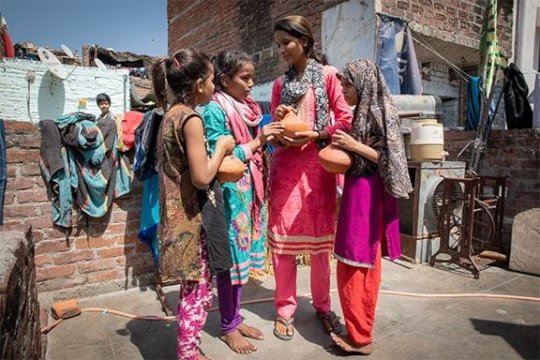 Links: