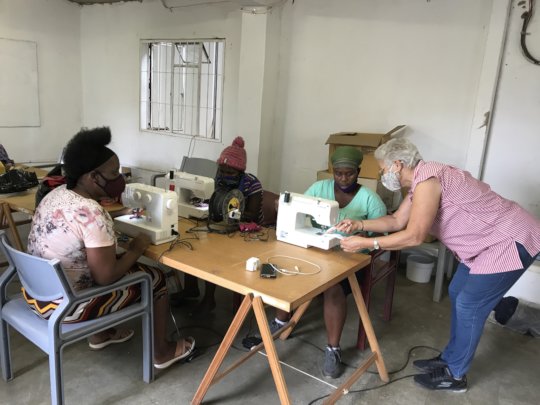 Covid lockdowns were more than an inconvenience for many that we work with here in eSwatini. One project we champion was hit especially hard. We have worked with a group of women who live in an informal settlement in northern Lubombo for almost ten years now. A sewing project was started where the ladies in the group received training to be able to make products that could be sold in a local shop that catered to higher end patrons and tourists and was exported to the US and sold there.
Making the products, these women gained a sense of dignity and independence from the sometimes appalling circumstances of where they lived. The income gave them the ability to make choices about their lives and families they never could have otherwise.
Covid changed all that. Border closures, grounded flights, total lockdowns all contributed to a complete collapse of the markets they typically would have sold to. They are survivors though.
Since the beginning of this year, we've restarted the project as we anticipate a post-covid return to some type of normalcy. We've been able to add two electric machines for two ladies to use at our facility. So some work is still done on their hand crank machines, but finishing is done on the electric machines.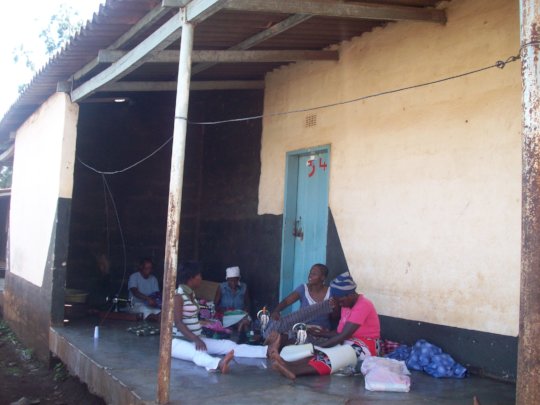 Links: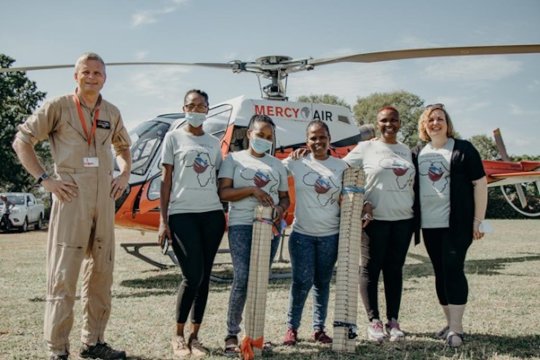 There's a flurry of activity. Conversation rising up into the air as grass mats are folded and loaded into a helicopter. On the lawn, our staff is enthralled in activity mixed with occasional laughter and amusing banter- something very common at the clinic. Eventually, after all has been lifted into the chopper and our team ready to swoop into the sky, up and away (to a nearby community) they shuffle and huddle up for quick photos. On their matching t-shits, the organisation logo sits boldly; a glaring reminder that teamwork truly does make the dream work
On the 22nd of April, we collaborated with Mercy Air, a Christian mission aviation non-profit with a base in South Africa, to conduct two medical outreaches in the northern Lubombo communities of Shewula and Lomahasha. Mercy Air provided transport by helicopter for our medical team of 3 nurses and 2 medical assistants/HIV testing counsellors. We created make-shift consultation rooms using a gazebo divided into 4 and school tables we had borrowed. In those makeshift rooms we were able to provide clinic registration, nursing consultations, and access to pharmacy.

With the help of Mercy Air, our team greatly cut down on travel time, which would on a normal day be 5 hours up and down rocky dirt road but we managed to do so in under 30 minutes! (Yes, 30) and because of that, the medical team was able to care for, screen and assist more people. A total of 73 patients; 35 in Shewula and 38 in Lomahasha. We were able to provide consultation and treatment for HIV management, joint pain, allergies, hypertension, infections, scabies, and the common cold. We were also able to see many littles children as well as a number of elders who had come seeking medical attention.
We are super thankful to Mercy Air for allowing us to achieve so much; Providing outreach in two distant communities within the same day and returning to the clinic fresh with energy to spare.
WE are also thankful for all our supporters who help make HIV care and treatment available every day!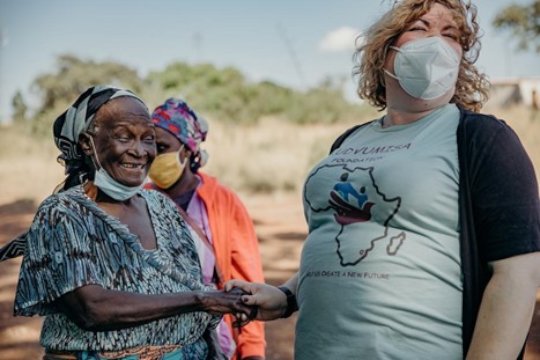 Links: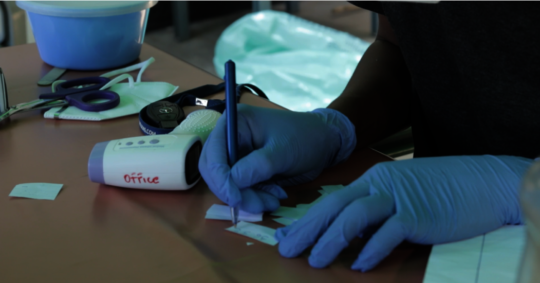 A year ago our lives in Eswatini changed. We got our first COVID-19 case and everything adjusted to fit this new normal. We've slowly gotten into the rhythm of life during a pandemic and despite it all, we're glad to still be here. Still serving, still empowering and bringing hope. When you find time today, we urge you to say a prayer of encouragement and love to all frontline workers, COVID survivors, our clinic staff and espevcially those who have lost loved ones.
Now, those living in Maphiveni, Mhlume, Shewula and Lomahasha areas can test for COVID at our Clinic. A new testing site has officially been launched here in cooperation with the Ministry of Health and is currently the only one along our corridor. We're happy that people in the communities we serve can now easily access testing and we feel so blessed to be a part of that.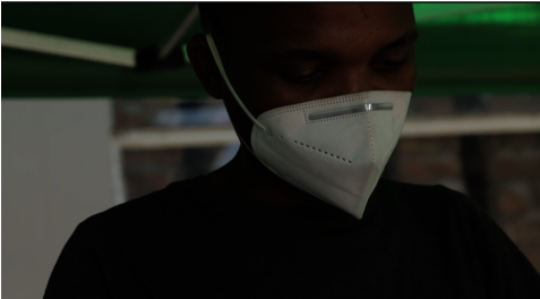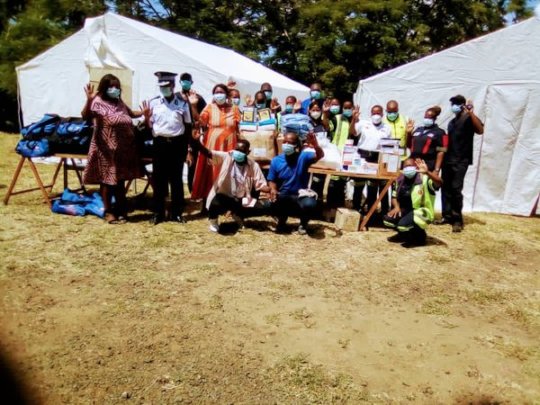 Links:
WARNING: Javascript is currently disabled or is not available in your browser. GlobalGiving makes extensive use of Javascript and will not function properly with Javascript disabled.
Please enable Javascript
and refresh this page.