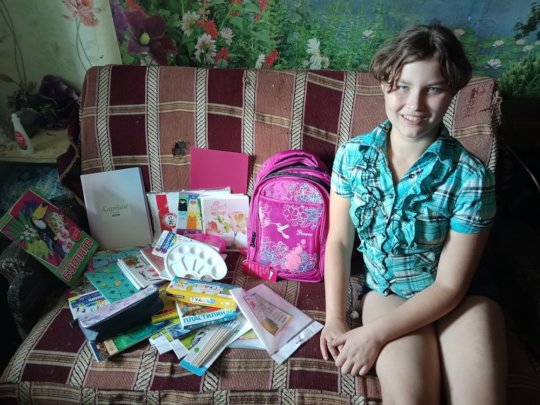 Today, we are going to share two stories how "Deti Nashi" (Our Children) Fund's specialists help families with own and adopted children overcome difficult life circumstances and render professional support for the families to restore good relations and understanding.
Anya has a mom and dad, nevertheless, in Winter 2018, she found herself at an orphanage in Shatalovo village, Smolensk region. This was caused by troubles in her family: her parents had started getting into fights and drinking more often, and they both had lost their jobs. Things were really heating up. This left an indelible stamp on Anya, so her grades went down and she stated lagging behind in school.
After Anya got into the orphanage, our social workers Alina and Pavel went to see the family and find out about the root cause of the conflicts. Together, they worked out an algorithm to help the parents solve the problems that had piled up and get the girl back to the family. They worked together: social workers focused on the parents and the orphanage psychologist – on the girl. Their hard work let to great results – Anya got back into the family in summer, 2018, even earlier than expected. We are still keeping in touch with this family and continuing supervision.
Kira is 13. In Autumn 2018, she left Safonovo Children's House – she got adopted.
Her foster mom really wants to raise her, but she has lots of fears and doubts. Kristina, the psychologist of "Deti Nashi" Fund helped her overcome those fears. She did not try to convince her, but helped her see the situation from different angles and evaluate her family's resources.
It's been a few months since Kira has been living in the family. The adaptation period is not always smooth for Kira and her foster mom, so Kristina is keeping in touch and ready to help. Most importantly, both Kira and her foster mom want the same – to be together. And we hope that they are going to make it!
"Deti Nashi" Fund pays for the support of psychologists and social workers that work in Stick Together project. The main goal of the program is to bring children back to their birth families, restore family ties of the children living in orphanages, support families finding themselves in hard situations, and help foster families.
We appreciate your support of "Family to every child" project.