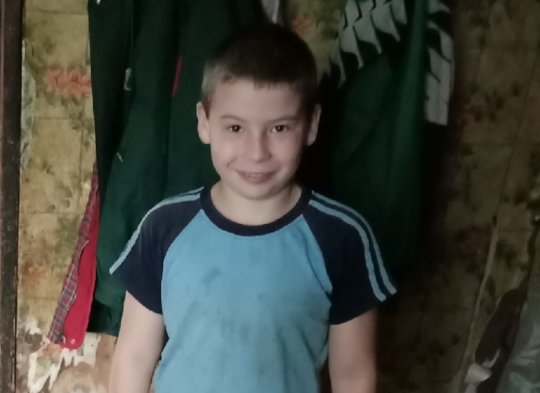 Anna* was raising a son and a daughter as a single mom. A few years ago, she lost her sight due to head trauma, but she managed to run her household and take care of her children. When her son Kolya went to first grade, they faced some difficulties. He wasn't doing very well at school and his mom could not help him with homework.
This way Anna decided to ask for help from the government and went to her regional Social Services office. She wanted a tutor to come to her house and help her son with homework. But Social Services decided another way, and the family was registered with Child Protection Services, where they strongly recommended that Anna take her 7-year-old son to an orphanage. They said the child would be better off this way.
Kolya spent one year at a Children's House. This is the maximum period for the child to stay at an orphanage while parents retain their custody.
Over the year, the family situation has not changed. The mother has not gotten her sight back and she was still unable to help her son with school homework. The condition of their house got worse and required repair, which they could not afford. And living conditions is an important factor in permission for the child to come back to the family. Child Protection Services started the process of limiting Anna's custody of her son.
Fortunately, by that moment, the boy had gotten into the orphanage supervised by DetiNashi Fund. Our team went to meet Anna and see if the orphanage the only option for her family.
Pavel and Alina, the Fund's Social Counselors noticed a very positive emotional climate in the family and a strong emotional bond between the mom and her children. We took action. We helped Anna get a consult with an ophthalmologist at a regional medical center. The doctor confirmed that the sight would not come back. He recommended that Anna calls the regional office of Russia's Society of the Blind for a referral to a rehabilitation center, where the people who lost their sight can master new trades, learn to navigate the surrounding world, run a household, etc. We also assisted with minor house repair (this was the Child Services' condition for the boy to get back home). We bought wallpapers, new plumbing fixtures and paid for the handyman's work.
As a result, Kolya returned back home.
The boy started a special education class, and he is now doing well in all subjects, learning at his own pace. The teacher agreed to help him with homework. In Autumn, Anna's daughter went to first grade and she is doing great.
We appreciate the help of donors supporting Stick Together Program. Join us! We can help children without taking them out of their families.