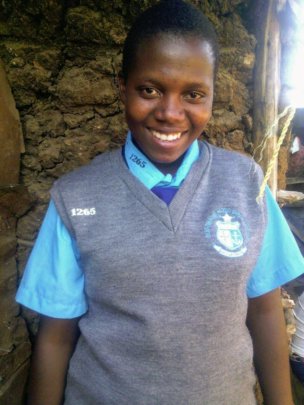 Empowering girls matters. According to The United Nations Educational, Scientific and Cultural Organization (UNESCO), when girls are in school, they are "less likely to marry early and against their will; less likely to die in childbirth; less vulnerable to disease; more likely to have healthy babies; more likely to send their own children to school; and more likely to acquire the information and skills that lead to increased earnings."
Education does much more than just keep girls out of trouble; it provides them with confidence, positive self-esteem, and the hope to envision a better world.
Meet Jackline. We recently accepted this ambitious 15-year old into our Child Sponsorship Program. Jackline's dream is to one day go to university and become an accountant. Young women like Jackline are the backbone of change in the Kiambiu community (and beyond)! We take the responsibility of helping her achieve her dreams through education very seriously! Through educational empowerment, young women like Jackline are provided with the tools to bring sustainable change to their families and communities through small business development and the pursuit of a stable career.
Join with us to help these girls achieve the power of their potential!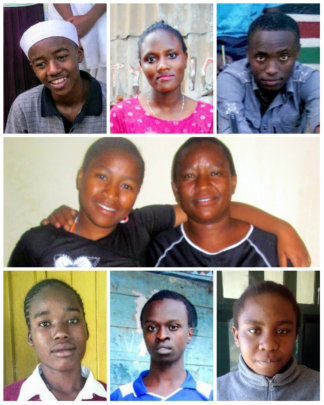 2017 is here and the months are already flying by! Last December, seven of the incredible young men and women in our Child Sponsorship Program graduated from high school! We want to recognize their hard work!
Congratulations to Sharon, Peter, Diana, Daniel, Esther, Nancy, and Sanchez for finishing some of the most challenging years of your life! Additionally, it's with great excitement and pride that we announce that Nancy and Sanchez were awarded scholarships because of their outstanding grades, and will be heading to college this year!
Hard work, dedication, and the encouragement of their community: these are the factors that contributed to these amazing young men and women reaching these incredible milestones. Here at Action Two Africa, we recognize that nothing gets done without community. And we are so happy that you, our sponsors, donors, and global partners, are a part of this amazing community! We want to recognize and thank each and every one of you for your monetary contributions, encouraging thoughts, letters, and prayers, and continued support.
Every child deserves a chance at a brighter future, a hope that they can make a difference in this world, and through empowerment and education, this is possible!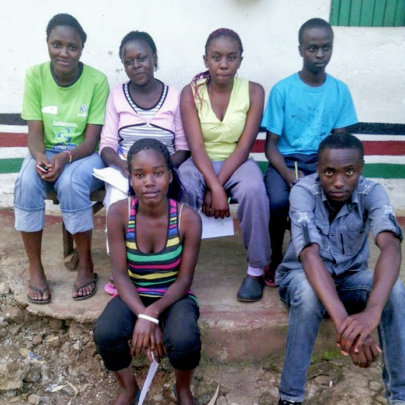 One of Action Two Africa's main goals is education. Education raises economic productivity, lowers infant and mother mortality, improves nutrition, helps prevent HIV/AIDS, and promotes health. And yet, despite the fact that every person in Kenya has a legal right to obtain an education (The Constitution of Kenya, 2010), a huge proportion of children in Kenya still aren't in school.
Action Two Africa developed a Mentorship Program with this initiative in mind. We want to educate children about their rights, and help provide them with access to essential resources. Through a partnership with other local organizations, Action Two recently gathered children from the local community to hold a two-day informational seminar about children's rights. Themes included the availability of resources, coping mechanisms for traumatic experiences, and the importance of self-awareness for development.
After hearing speakers, the children were broken out into groups where they could meet one-on-one with mentors, who answered questions about relationships, gender roles, community trends, and the challenges all adolescents face.
The children had a lot of fun at the seminar, and took a lot away from the experience. They left with a clearer understanding of their rights, their roles, and their responsibilities, both to themselves, and to the larger community they inhabit.
WARNING: Javascript is currently disabled or is not available in your browser. GlobalGiving makes extensive use of Javascript and will not function properly with Javascript disabled.
Please enable Javascript
and refresh this page.