We started a new year full of new challenges and opportunities. For 2017 we made many changes in the way we are implementing the program as we introduced more artistics concepts mixing virtual and real worlds together.
Last week kids worked on animations made out of clay. The video is still in Post- production phase and we will be able to share it with you soon. For the time being,you can have a sneak peak on pictures.
On a more general note, this new year we are having 14 programs where 180 kids aged 7 to 18 are participating developing life skills, using platforms such as sports, music, arts and cooking.
As I always mention in my reports, please follow us on Facebook, Twitter and don´t hesitate to contact us if you have any doubts or comments.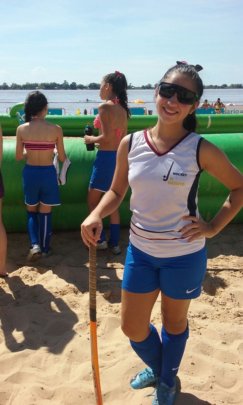 Once again we are getting ready for a new year, in just a few weeks we will be starting the hockey programs to empower a new generation of incredible girls, this means checking our equipment, working as a team on planning the activities and training our whole staff in a series of trainings and workshops.
But getting ready doesn't mean that there is no "action" going on, for the second time we were invited to participate in a beach hockey championship next to the beautiful Parana river in our city. This was a great opportunity to have a lot of fun with the girls, not only on the sandy field, but also while lying in the sun.
Exciting things will be happening in the next couple of weeks, follow us on Twitter, Facebook and Instagram to keep updated and thank you for making it possible to keep empowering girls!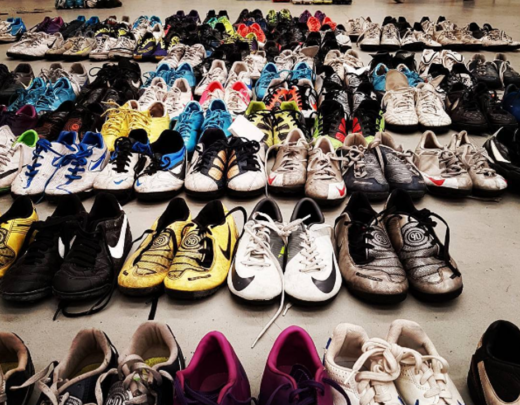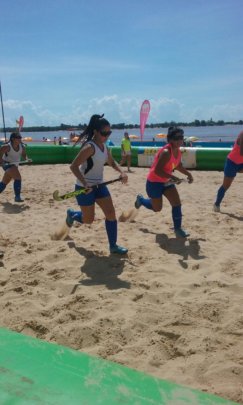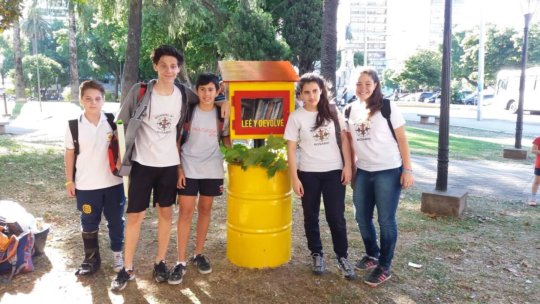 2016 came to an end with a fantastic balance regarding Public Mini Libraries. We have seen the transformation power that they have on people, families, kids, granparents connecting with the younger ones trough books and storytelling. Nothing is more powerful than an idea whose time has come, and 2017 we are preparing our plans to keep on spreading these little magic houses around the city and -why not- the whole country.

Last year we've installed 6 new minilibraries around Rosario city, attracting schools and students and getting them engage in the process. This positive energy also got attention from media, influencers and others that inspired other cities far away, including Bariloche (Patagonia), 3000km away. Therefore we have developed a set of tools, manuals and instructions which is completely open to everyone at no cost, so everyone can replicate the power of the Minilibraries in their own city or town. Making books accessible to everyone, having activities to do in public space, making parks nicer, colorful and happy are great ways to engage citizens into active participation. And that's the beginning of a solution revolution instead of a passive 'complaining mode'.
Thanks to your support we made another year possible and we keep on growing, making possitive impact in a world that needs good examples, inspiration, peaceful and safe environment for all and equality. Lets keep on moving in that direction together!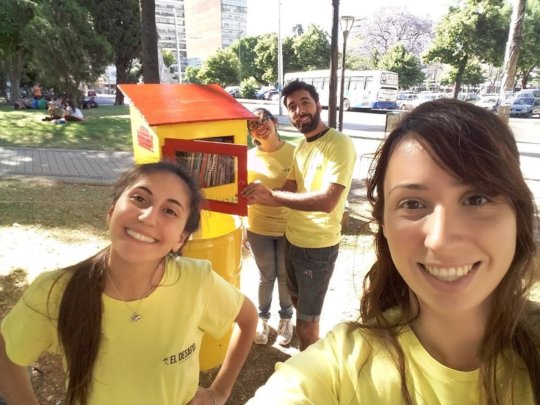 WARNING: Javascript is currently disabled or is not available in your browser. GlobalGiving makes extensive use of Javascript and will not function properly with Javascript disabled.
Please enable Javascript
and refresh this page.