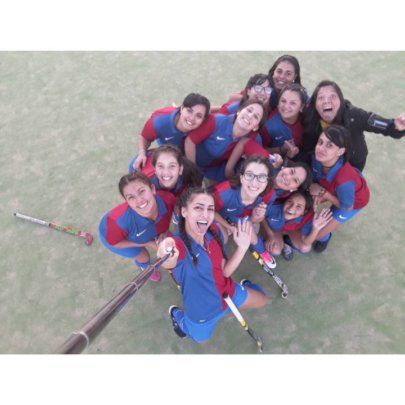 It may sound crazy that we don't want girls to compete when we are referring to sports. However, hockey is just as a game, it is an opportunity to develop long lasting bonds between the team mates.
During the time spent at the field, girls get to know each other, but sometimes they forget that they are the same team, and compete with each other, this is why, as soon as we noticed this was happening between two girls, the coach changed strategy and forced them to collaborate with each other and to be on the "same team" during all exercises while training. It only took a while for them to understand that they were better together.
To re-enforce this concept, they also had a cooking day to prepare their own pizzas from scratch as a team and shared it later, and had the visit from a more experienced team to share their story.
Of course this lessons are a work in progress, but this girls sure are taking every advantage to be more empowered and lift each other up.
Thanks to your support we can keep on providing high level sports program!
please continue to follow us through our social media accounts - Facebook - Twitter & Instagram