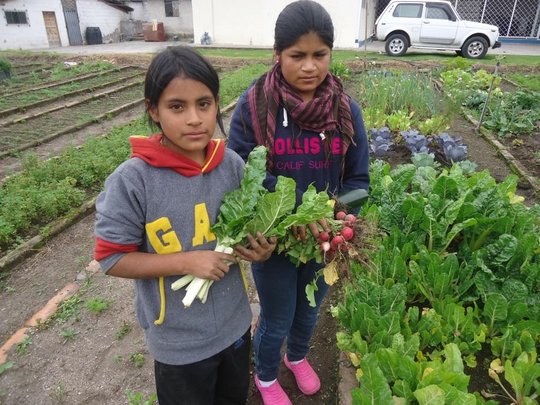 In our last update, we introduced you to Kevin, a 12 year old boy from Nazacota Puento School in the community of San Pedro in Cotacachi, Ecuador, who has been a beneficiary of the generous contributions of Feed The World donors. Kevin and his fellow classmates have received education, training, and mentoring in life-changing skills that may impact their future for generations to come. The skills taught by our staff are based on the five areas the Feed The World Model of small-scale agriculture, namely: Nutrition & Hygiene, Sequential Gardens, Field Crops, Small Livestock, and Economic Independence.
In developing areas such as the rural community where Kevin lives, malnutrition and poor hygiene are two of the main causes of sickness and death, particularly affecting the growth and development of children. By teaching students and their families the importance of proper nutrition and good hygiene, many of these illnesses are decreased as children enjoy better growth and improved educational performance.
As our school children and their parents begin to understand how critical proper hygiene and good nutrition is for their families, and as they concentrate their efforts on following Feed The World's program, the life of each family is improved drastically, creating a large impact on the community. Currently the students and families at Nazacota Puento and Eduardo Jaramillo schools are progressing well through Feed The World's mentoring program, increasing their knowledge and skills in the following areas:
Improving Nutrition Through Sequential Gardening
By focusing on nutrition first, Feed The World staff emphasizes how critical it is that the families go to the extra effort of raising a variety of vegetables for their daily food consumption. The students and their families learn how important it is to eat a complete and balanced diet rather than planting and consuming only one crop as many of them had done previous to the program. They are taught about the nutritional benefits of the different food groups, and how to plant, grow, and harvest a variety of food from each.
As families plant, care for, and harvest their sequential gardens, most of the vitamins and minerals that they need for their diets are provided to their bodies. The sequential garden technique includes planting a variety of plants in a rotational sequence, spacing the plantings to provide continual harvest throughout the year. This process maximizes the productivity of a small garden space, and prevents soil depletion and plant disease.
One important thing students and their families learn is the value of organic material in providing rich nutrients for their gardens. Parents and children are taught to make their own compost by digging a hole in which to put all plant material, including leftover crop stalks, weeds, kitchen scraps, and unusable parts of vegetables from the garden. In this natural process, the organic material is piled and processed over a period of several months to turn it into a very powerful natural fertilizer. The compost is tilled into the garden bed, providing a rich soil in which to grow vegetables successfully.
Empowering Individuals Through Dignity and Self-Reliance

When Feed The World begins teaching families through our program, we strive to implement our foundational principles of self-reliance. Our goal is to never simply give stuff away to the families, but to allow them personal dignity as they work for what they receive. We encourage our families to "pay it forward" to others in their communities by teaching and mentoring neighbors and friends. Feed The World invests in our children and families, and in turn, the families invest in their communities creating an empowering domino effect.
For example, as the families prepare to plant their sequential gardens, we provide seeds in exchange for certain required participation tasks. They are asked to build and protect their garden space by fencing off an area for their garden, effectively protecting the plants from stray animals and pests. The families are taught how to prepare raised garden beds, which provide access for easy weeding and walking between garden areas. They are also required to fill the beds with a good combination of organic matter, manure, compost, and soil to have the best yield possible. After all this work has been completed, families are provided with seeds for their gardens.
Increasing Health by Teaching Safe Food Preparation and Storage
A nutritionist helps the students and their families learn how to combine new foods with familiar foods into delicious recipes, using spices common to their culture. As families participate in hands-on demonstrations, they learn how to make the food properly so they can duplicate the recipes at home. Families are encouraged to add one new food at a time, helping them become gradually accustomed to unfamiliar healthy foods while they develop a taste for it.
Families are taught that a healthy kitchen equals healthy food. No matter how nutritious the food, it needs to be properly prepared in an orderly and clean kitchen in order to assure it's healthfulness. Families are taught the importance of washing their hands before and after handling food, and are helped to create a place for washing in their kitchens. They are taught how to create a better cooking arrangement, making sure that smoke is diverted to the outside instead of smoking up the inside of the home. They also learn how to wash dishes correctly and immediately after every meal to eliminate bacterial growth.
Learning to preserve and store food and water is another important skill that provides students and families with a way to achieve nutritional security year-round. Since they don't have access to refrigeration in their homes, the families in the Cotacachi area are taught how to dehydrate their food before storing it.
Feed The World staff teachers our families about the proper conditions needed for food storage, including temperature, security, containers, humidity, and cleanliness. They also learn how to obtain clean water and store it properly for protection against drought. With enough food and water stored properly, families are prepared for emergencies and other life challenges as they become more self-sufficient.
Your Donations Create a Lasting Impact - THANK YOU!
Thanks to your generous donations, the school students, teachers & families in the Cotacachi region of Ecuador are learning how to take care of themselves through classes and hands-on demonstrations that will make a lasting impact on the rest of their lives. An educational program that is designed to build and empower people in this way, rather than simply giving stuff away, is somewhat unique among charitable organizations. Feed The World believes that while providing immediate relief has its place in dire situations, lasting change can only be achieved by empowering people with the education, skills, and confidence to succeed over the long term.
Through participation in Feed The World's self-reliance-based program, the families are taught how to develop their own solutions, learn from the experience of others, and create their own success. With each successive step through the program, they learn important life-sustaining skills and develop a buffer between themselves and starvation. This new lifestyle is the key to freedom from poverty for a lifetime, which in turn creates lasting change for generations to come.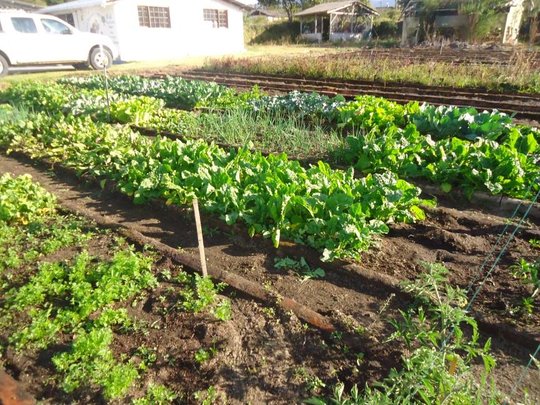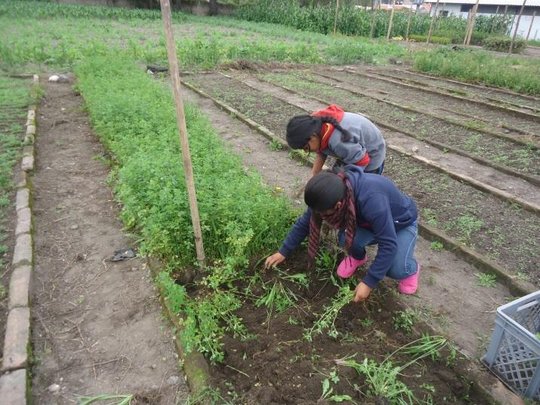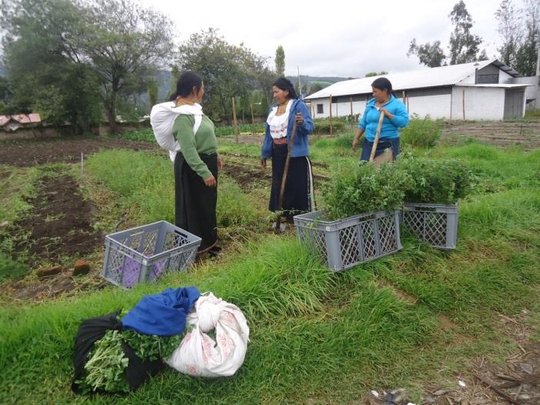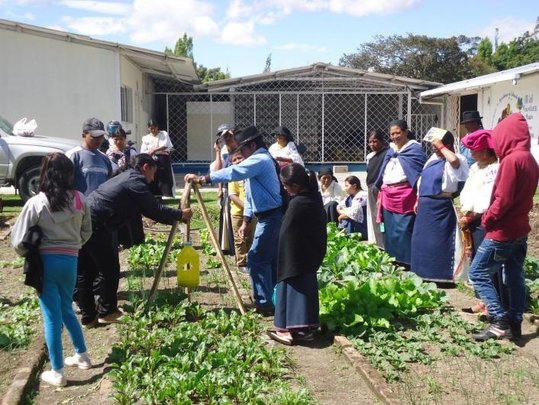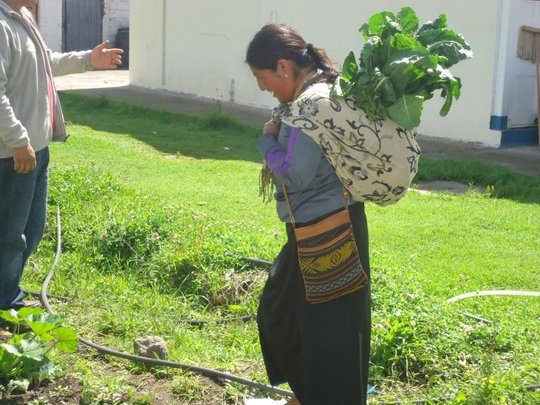 Links: