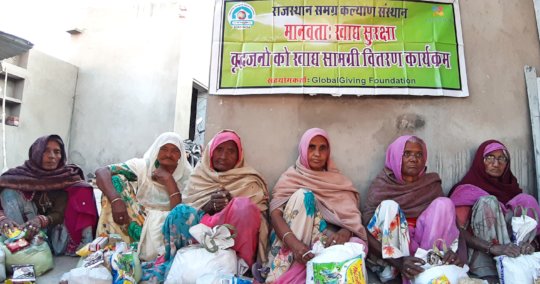 Dear Patron Namaste!!

RSKS India Wishes you Happy women's Day!!

We thank you from the core of our heart for your valuable support through GlobalGiving.

In order to preserve humanity in the society, Humanity program is being run by the Rajasthan Samgrah Kalyan Sansthan in which Honorable organization GlobalGiving and cooperation of donors remains important. The main objective of this project is providing relief to needy people. Under this project, following program was organized by the RSKS organization.

T.B MDR & XDR Patient relief: To give relief seven people suffering from T.B. MDR, protein-rich food items was distributed them by RSKS organization. All these T.B. patient are from different backgrounds and financially weak, due to which they could not get protein-rich diet properly. These patient were distributed various types of pulses like Channa pulse, Moong pulse, Soyabean pulse etc.by the RSKS organization. Protein bar, Eggs tray were also distributed them .Regular consumption of all these protein-rich food ingredients will make all these patients healthier quickly.

Health of all T.B. MDR patients is improving and their weight has also increased. The team is confident that patients will soon become completely healthy and perform their daily activities smoothly. All these patients thank with whole heartedly the RSKS organization and Donors.

Elderly women relief: Under the humanity project, distribution of ration material to the elderly women living separately from their family is done by the RSKS organization. At this age , helpless old women get obligate to have two times food. Family members leave them helpless. When they need more of love and affection then they have to bear disdain and humiliation.

In this session the entire material of the ration was distributed to them by the RSKS organization for food security of these poor and helpless old women. Seven women in the rural area were given various ingredients like flour, various pulses, spices, salt, rice, sugar, oil, soap etc. When these ration material was given to these women, then wave of joy had on their faces. All old women blessed the RSKS team. Now these women will be able to eat two-time food with respect, for which the old women thank the RSKS organization and Donor.

Thanking you for your kind cooperation and financial support. Without your generous donations it is very difficult for us to '' Humanity; Relief to the Helpless in India !!''

Celebrate the International Women's Day !!

Humble Appeal !! 2019 Girl Fund Campaign !

Donate Now;- If you are satisfied with the significant efforts made by us towards women empowerment & you want to contribute for the well-doing, then this golden opportunity for you.

You may contribute for Women Empowerment projects. You are invited to celebrate the GlobalGiving community during 2019 Girl Fund Campaign (Feb. 28, 2019 to March 14, 2019)! please mark your calendars for International Women's Day Bonus Day on March 8th! On this day, organizations will compete for a share of the $10,000 matching funds.

We politely Request you to Donate soon this #Girl Fund Campaign for ''RSKS India'' Your share and contribution is significant for us and the link is open to support.

Build Bright future for 250 marginalized Girls !!
https://www.globalgiving.org/projects/build-bright-future-for-250-marginalized-girls/

We would love to hear your feedback, comments & Suggestion on our program. Please reach out to us at rsksindia@rsksindia.ngo

Thank you !!

Team @RSKS India

Follow us on www.facebook.com/rsksindia for Regular Updates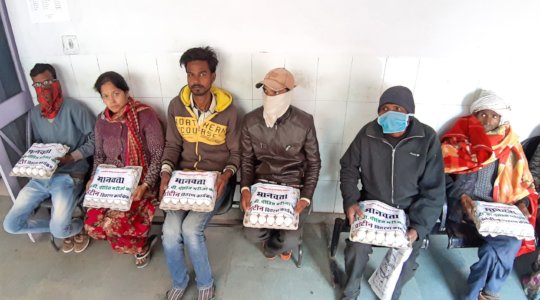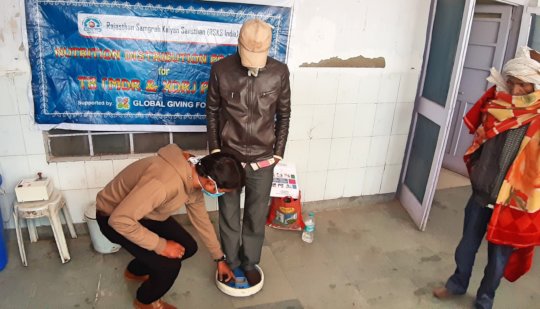 Links: