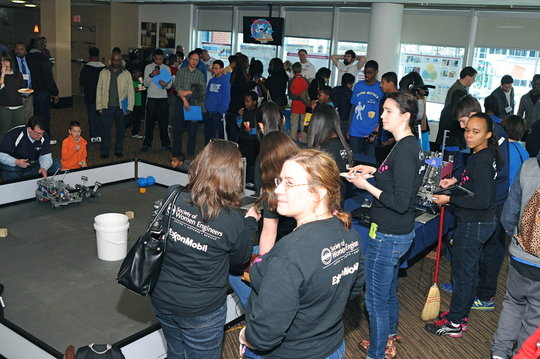 Robotics Day 2014
With over 300 minds to spark in attendance, you missed something TRANSFORMATIONAL if you did not attend Delaware's 3rd Annual Robotics Day!In addition to a STEMulating panel discussion with remarks from U.S. State Senator Chris Coons (DE), guests enjoyed activities and demonstrations from an array of Robotics teams, organizations and companies. Scientists from Ashland demonstrated chemistry used in dyes, food, pharmaceuticals, and a variety of the other fields in which Ashland specializes. Palindrome Robotics, of Middletown, brought their spectacular FRC advanced robot which used an on-board air compressor to power pneumatics that controlled wheels, gears, and a launcher that propelled a 2 foot beach ball through the air to the crowd's delight. Barrel of Makers exhibited their remote-controlled drawing robots using game controllers to manipulate robots with pens around a dry erase board. Mad Science of Delaware Valley engaged attendees with an electrifying show of high voltage discharges, while leading them to explore the basics of simple machines that are incorporated into robots. The University of Delaware, Department of Mechanical Engineering was represented by two research groups, each with a focus on physical therapy utilizing advanced materials and manufacturing using principles of robotics. The Wilmington Police Explosive Ordinance Disposal (EOD) robot greeted guests at the entrance to the event. This 4 foot tall, 800 pound robot, which is capable of climbing stairs and disarming explosives, was an impressive guest at this year's Robotics Day. FAME, Brandywine Robotics, The Charter School of Wilmington, and Padua Academy/Society of Women in Engineering all brought their robots for the enjoyment of the crowd. Kids and adults alike were treated to a robot playground where they could use remote controls to operate a variety of different robots. The Robot Arena was the center of the show!
We'd like to thank all of our sponsors, speakers, teams, organizations, companies and volunteers for a successful day. We look forward to Delaware's 4th Annual Robotics Day, as we continue our commitment to Delaware in highlighting the importance of "Robo-Technology", and inspiring students while building their interest in innovation!
Thank You #GivingHeroes
We want to say THANK YOU to all of our Giving Heroes! Thank you for your support during April 16th's TRANSFORMATIONAL giving opportunity for Microsoft's Youth Spark Bonus Day!
Save the Date!
June 25, 2014 (12 PM ET) - June 26, 2014 (11:59 AM ET): Donation MATCH Day! $200,000 in MATCHING funds on GlobalGiving will be available! Matching will be applied at 100%!
Impacting Communities!
Thanks to community efforts our online and on-location food drives collected 266 pounds of canned and non-perishable goods to STEMulate Change in Childhood Hunger!
Volunteer!
If you are a STEM industry professional or an outstanding mentor interested in volunteering your time to FAME, please contact us at info@famedelaware.org!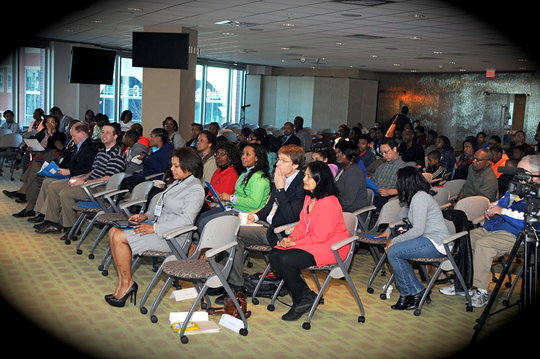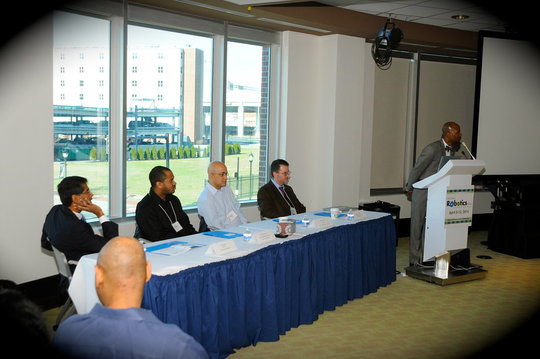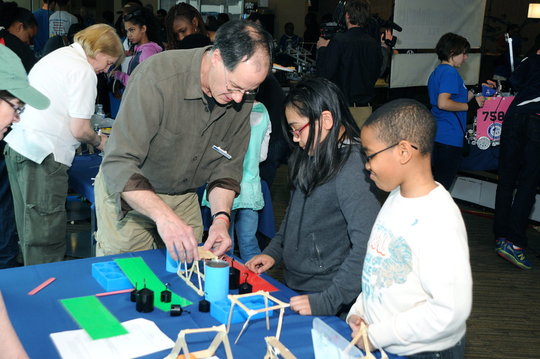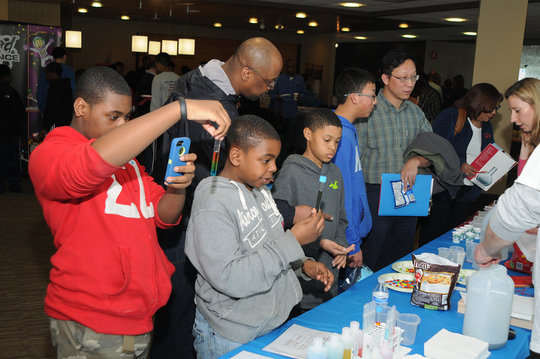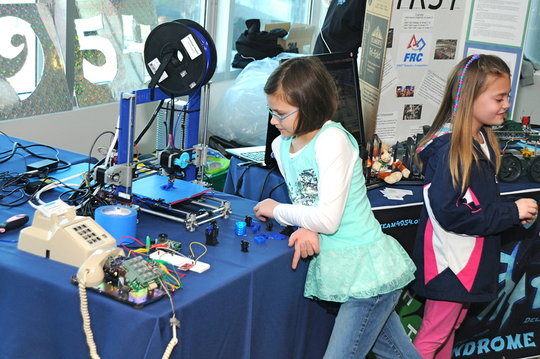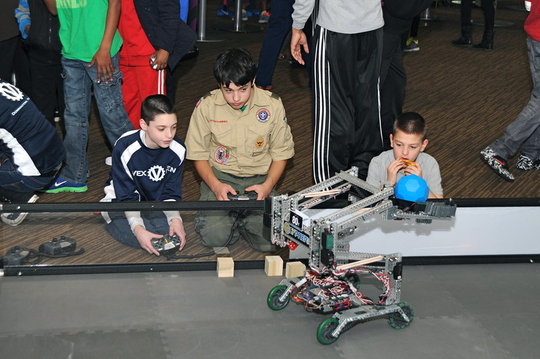 Links:
Attachments: