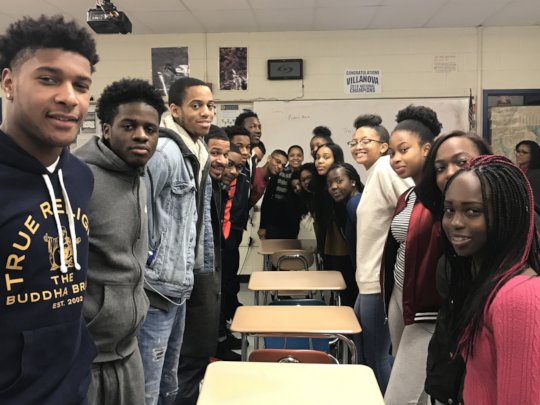 Forum to Advance Minorities in Engineering, Inc.'s (FAME, Inc.) CORE Enrichment Program is currently in the midst of Open Enrollment for our 2019 Summer Program! Open Enrollment is taking place from 2/1/2019 until 4/5/2019. FAME, Inc. accepts New Student Applications for the CORE Enrichment Program for students rising into grades 7, 8, and 9. A student's rising grade is defined by the grade level they will enter into at the start of the school-year in the fall of 2019. Returning Student Applications are reserved for students who have previously participated in the CORE Enrichment Program, and are rising into grades 8 to 12.
For students rising into grades 7 to 10, Summer Programming will begin on 6/24/2019 and conclude on 8/1/2019. Participating students will attend six consecutive weeks of programming from Monday to Thursday, for 7 hours per day (8am to 3pm) at John Dickinson High School in Wilmington, Delaware. Meanwhile, students rising into grades 11 and 12 will receive the incredible opportunity to live on campus at the University of Delaware's College of Engineering for the Summer Residential Program which begins on 6/23/2019 and finishes on 7/19/2019. During this time, participating students reside on campus Monday to Friday to engage in four consecutive weeks of college level courses designed specifically to prepare them for the rigors of pursuing a Science, Technology, Engineering, and Math (STEM) related degree and/or profession. The deadline for applying for the Summer Residential Program is 3/22/2019.
Throughout the Summer of 2019, FAME, Inc. students will be engaged in over 140 hours, per student, of rigorous Problem Based Learning (PBL) lessons in the academic areas of English Language Arts (ELA), Mathematics, Technology, and Science Lecture & Lab. In addition to academic learning, students will also have the opportunity to visit local industry leaders to become emerged and introduced to real life STEM applications and careers. With the support of FAME, Inc.'s academic staff, students will build upon prior knowledge gained from previous sessions and work together in cooperative groups to learn, design, and create projects using various engineering techniques and 3D printing!
For additional information on Open Enrollment for FAME, Inc.'s CORE Enrichment Program, please visit our website at: www.famedelaware.org.
Links: