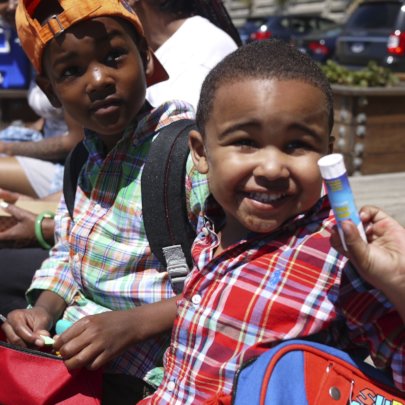 Have you ever had that nightmare of showing up to a meeting or an exam completely unprepared? You feel the panic of underperforming. The fear of looming failure. Finally, you wake up in a cold sweat; relieved to find that it was only a dream.
For students from low-income families, this dream is oftentimes their reality. Many of these families are already forced to make the impossible choice between paying rent and putting food on the table. Essential school supplies become luxury items that are simply unaffordable. By providing a backpack filled with grade-appropriate school supplies, you are giving students the joy and comfort that comes from being able to walk into class prepared to learn and succeed.
A teacher at a partner school in the Ravenswood School District in East Palo Alto describes this feeling of relief:
The support that the families get from the backpacks with supplies has been invaluable. Our families struggle to make it in the Bay Area with many of them living multiple families in living spaces that were not designed for multiple families. Without the Family Giving Tree, our families and students would not be as prepared for school.
As Family Giving Tree strives to provide 37,000 in-need Bay Area students with the tools they need to succeed, your support is critical! With over 225 partner schools, your gift provides these deserving students with the tools necessary for success.
The holidays have passed but the images of happy times remain in our recipient's mind. Last time we spoke, I let you know some of the key statistics surrounding our last Holiday Wish Drive success. Today I want to share a couple of stories behind the numbers of those memories you made possible. The agency names have been withdrawn to honor their wishes for anonymity.
"We had a low-income child who loves to play with fire trucks and on the day that we gave him a big fire truck that was given by The giving tree. The child was so happy and I took a picture of him and I will never forget the smile he had. His mom had tears in her eyes and she said Thank you so much and I told her to thank the Giving Tree."
"Our parents were overjoyed and grateful to be presented with such a wonderful selection of gifts, tailored towards their unique children! Needless to say, there were many smiles and happy tears. Your hard work and contribution of toys made the holiday possible and bright for all of our families, but particularly our low income and homeless families and their children."
"A single mother who spends quality time with her daughter, but who lacks quantity due to working to support her child, was very pleased with the Leapfrog Alphabet Learning toy her daughter received. After the mother comes from work she spends time with her helping her learn the letters' names and sounds in a way her daughter enjoys. The mother, who is not a native English speaker, is also learning while helping her daughter."
Imagine 80,000 similar stories all over the Bay Area because of your generosity! Thank you from the bottom of our hearts and theirs. You make a difference.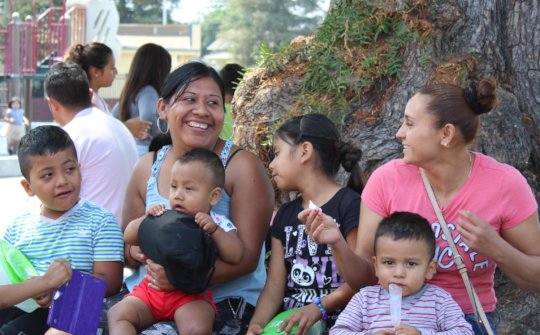 School hasn't ended yet but Family Giving Tree is already planning for summer. This year our goal is to prepare 37,000 local low-income students to head back to school ready to learn. Quality education and the tools to participate in the classroom are harder for students living in poverty to access. School supplies are the cornerstone for a solid education foundation. Family Giving Tree works directly with teachers to ensure that all the supplies are what is needed for each grade level and aid in STEM learning.
No one achieves anything alone. To equip 37,000 students with needed school supplies, we need your help. It takes a community of people working together to make a difference. Don't just donate. Donate and then share with friends and family. Consider setting up a fundraiser for your birthday or your anniversary or just because. When you get more people involved, you have the ability to help more students in need.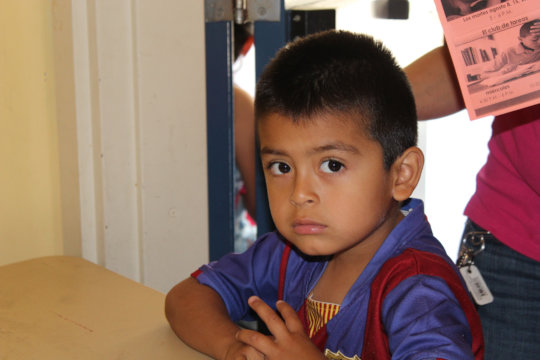 WARNING: Javascript is currently disabled or is not available in your browser. GlobalGiving makes extensive use of Javascript and will not function properly with Javascript disabled.
Please enable Javascript
and refresh this page.