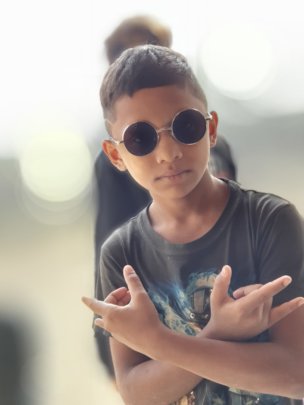 Our wonderful staff have been extremely busy this winter and have constantly been assisting new children. We have had some incredibly sad cases but we are very proud of our staff that they have been able to help these children that needed urgent assistance. As a result, these children have a place to stay, good nutritious food, education, love, care and a lot of fun at the moment.
We have recently admitted 2 very young girls who had lived with their dad on streets and the dad passed away. The girls were malnourished, one of them was in a critical condition and we took her to the hospital in Kathmandu where she had a blood transfusion and treatment. She is fine now but still needs a lot of care and is under doctors' observation. We tried tracking their family but nobody so far wants to take responsibility for them so they are saying to us that they are not a real family. A truly heart-breaking story. We are hoping to get the girls to full health soon and provide them with a loving home with us before we can assess the best way forward for them. In the meantime, we are still trying to find any existing family members. Our two lovely staff members, Baby and Sabita, are taking good care of them at the moment.
Our boys from the children's home come and visit all the children at the Child Helpline on Saturdays and ensure they have a lot of fun with them. There is always a lot of dancing, drawing and sports. The Child Helpline together with the Day Care Centre is proving to be really successful in reaching many of those street children that we weren't able to assist just by running the children's home and we are getting requests for more and more help every day.
And all this is possible just because of your generous support. Please keep supporting us so that we can assist even more children in need.
Thank you so much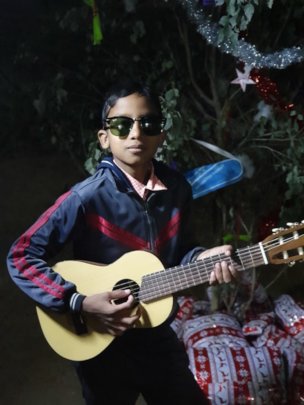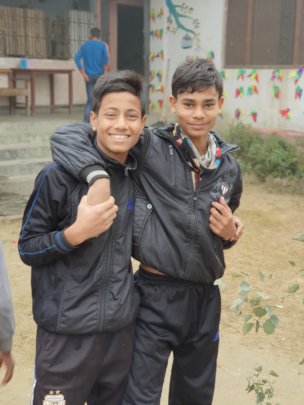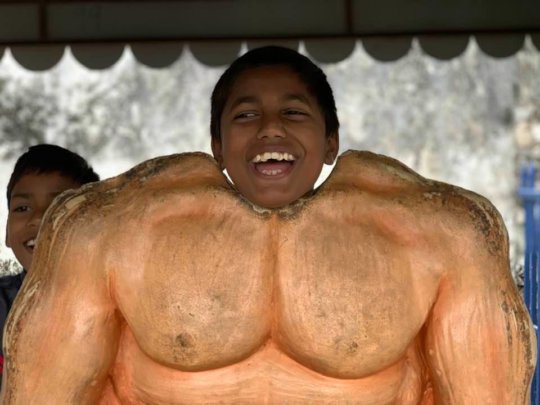 We are almost at the end of the year and it has been a very challenging and rewarding time. With our newly opened child helpline and day care centre, we are getting more and more requests for help. Sadly, we are encountering more cases of child labour - mainly very young children working in hotels and restaurants. Luckily, the mayor and the police are taking the issue seriously now and are assisting us a lot with locating the children and where possible, their families.
We have about 15 children regularly attending our day care centre and some of them stay overnight. 8 children attend school as well, the rest receive their classes at our centre. They will start their school when they are ready. The helpline covers Province 2 in Nepal so we are being contacted now by business owners and other organisations asking to help the victims of child labour and a number of cases where the children are forced to beg by their parents. Because of the holiday season in Nepal in October and November, there have been more children and their parents begging. We had a number of cases where the mum forced the children to throw themselves onto any vehicles and not let go until people give them money. With the help of the police we managed to assist a few children but the issue is still there and it will take time to find a solution. We are trying to help the mums find jobs but most of them come from very low castes that have been begging for living for hundreds of years. Nevertheless, we are trying to at least help the children attend school and even if only manage to help 10 children or so, it is always something. And hopefully, in the next few years, there will be no more street children in that area.
Thank you so much for all your support so far. Please continue following our work and support us when you can - thanks to you we have been able to help so many children.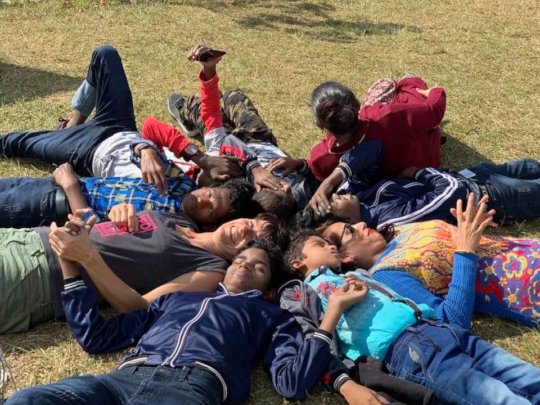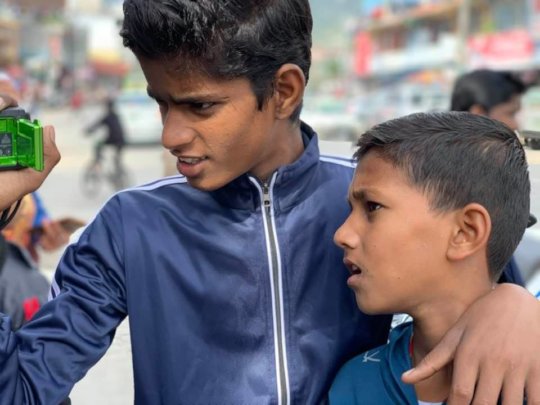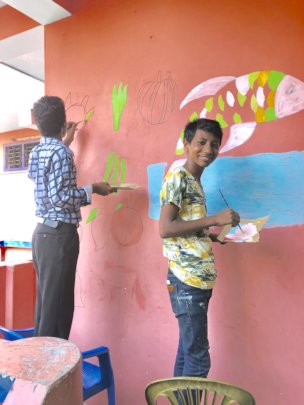 After all the festivals, the boys have gone back to school but they will have another few days off soon. They are going on a trip to Pokhara and everyone is very excited. Our wonderful returning volunteer, Paola, has raised some funds for that and is taking them now for the dream trip. Our other volunteer and our previous home manager who runs our non profit cafe in Kathmandu now, will also be joining them so it will be a lovely reunion and I am sure a lot of fun for everyone.
In the meantime, we had some children that we needed to assist quickly as part of our Day Care Centre/Child Helpline project in the centre of Birgunj. We rescued 4 very young children (6-7 years old) from working at a hotel and linked them back with their families with the assistance of the authorities. Since the children were from India, we liaised with another organisation across the border and children's authorities there to ensure that the children will not be sent back to work and that they attend school.
Another sad story we have encountered is a case of two children (7-8 years old) that the mum trained at begging and forced them to throw themselves in front of cars and rikshas to get money from passengers. They were being trained not to let go off the vehicles until somebody gives them some money. For those that have not been to Nepal - Birgunj city centre where we met them, is really really busy with cars, rikshas, motorbikes coming from of all directions so it is very dangerous for anyone crossing the roads. Together with the police we liaised with the mum and are trying to help her with finding a job and assisting the children at our Day Care Centre.
And on a positive note, our new eggs laying chickens will be arriving from Chitwan shortly! We will post photos in the next report.
Thank you so much for all your support. And please keep an eye out on our social media - we will be launching our winter campaign soon! Without your continuous support we would never be able to help all the children that we have helped so far and are hoping to help in the future.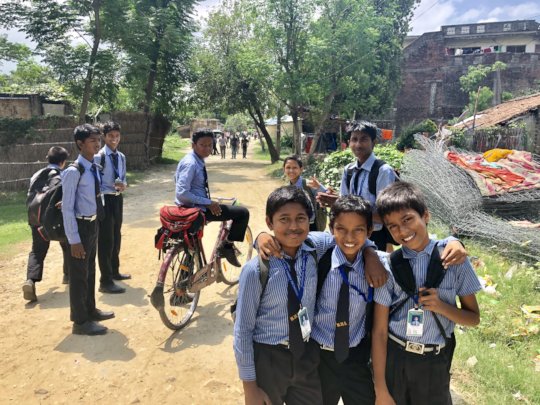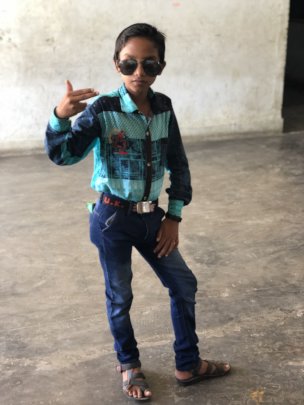 WARNING: Javascript is currently disabled or is not available in your browser. GlobalGiving makes extensive use of Javascript and will not function properly with Javascript disabled.
Please enable Javascript
and refresh this page.