The past few months have been a real roller coaster for our staff with so many sad stories of children to deal with. At the same time, we are very happy that we are there to help them as there is no other organisation to assist them in any way.
Recently, we were contacted by the police and asked to help an 8 year old boy who saw his mum being killed by his aunt and uncle. His dad is in prison for a different crime so he was under the care of his grandmother who decided to send him to a hotel to work. He was physically abused there by the hotel workers, had to work very long hours and didn't get paid for the work. When the police found him, he was wearing plastic bags instead of clothes. Now he is safe with us and is getting all the necessary counselling and care. He has other 4 siblings under the care of the grandmother - all are very scared and not safe, with one 6 years old girl also working in a different hotel. We are now working on bringing all the children to our shelters and then we will plan for their future.
We have also finally managed to get birth certificates for the two girls that have been staying with us for just over a year and we are now able to move them to our new Janakpur safe house for girls. This was a huge achievement for the staff as getting birth certificates and citizenship is a very long process - especially when the children have no parents. Without these documents the children are not even able to attend school. So the girls will embark on their journey to Janakpur this week where our social worker and the counsellor will be planning their future to ensure they receive good education and best possible start in their lives.
Another big achievement has been a series of meetings that have led to an MOU to be signed in the next few weeks between us and the Chamber of Commerce in Birgunj. As part of the MOU, the Chamber of Commerce have committed to assisting us with finding jobs for the parents/guardians/families of the children that we help. This will make a huge difference to the lives of so many children over there.
Thank you again for all the support. It means so much to us and to our children.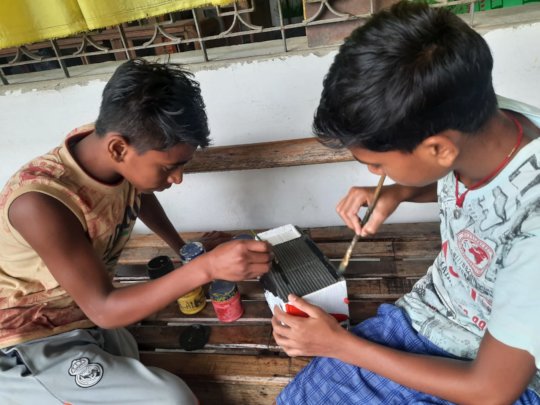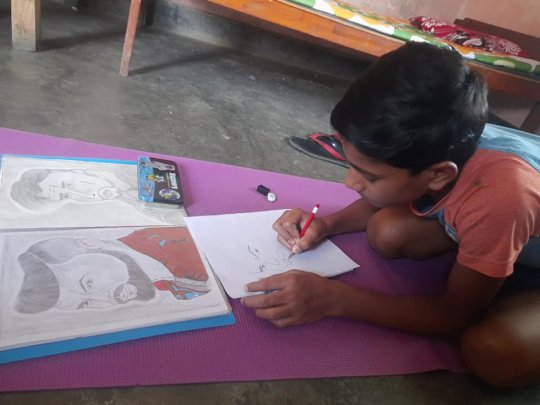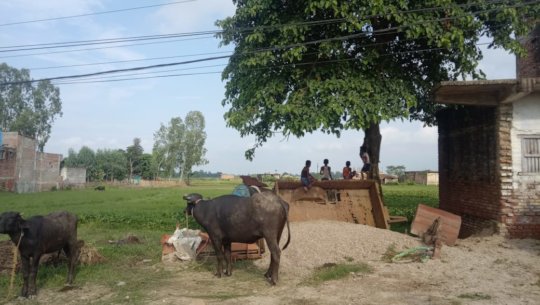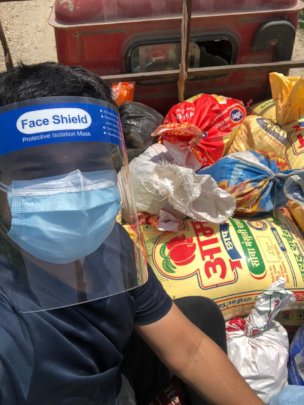 With the Indian variant widely spread in Nepal now, majority of communities over there are experiencing hardship, particularly those from more marginalised groups that do not have access to any support. 50% of tests are positive and there are no free hospital beds, no ventilators or oxygen available. The government has now introduced a number of regional lockdowns, most of them very strict. People can't leave their houses and those who live in villages are not even able to get to the hospitals as no transport is allowed.
Some of our colleagues and staff have already lost a number of family members and friends due to the virus. We read stories of people dying on the streets, of many villages in south Nepal where over 90% of households have one or more people with severe corona symptoms - but due to lack of tests and inability to travel to any testing sites or hospitals, nobody can be sure of the real number of infections.
Most of the communities that we work with are from the lowest Dalit (untouchable) castes and many do not qualify for any relief from any source mainly due to lack of paperwork/citizenship.
We have now teamed up with another small UK charity, Pipal Tree and a local Nepalese charity, Mithila Wildlife Trust and are together raising money to assist those that are on a verge of starvation and are not able to access any support. Due to our knowledge of local communities we are able to distribute the relief to those who really need it in an efficient and quick way. We have just sent the first £10,000 to Nepal and this is enough to feed over 700 families for 2 weeks. Our aim is to help 4000 families. It is still a small help but we don't want any children to go hungry when their parents are not able to work due to the lockdowns or illness.
We have started our relief delivery now, please have a look at the short video that we have had made in the past few days. We are hoping that our next report will be much more cheerful.
As always - thank you so much for all the support, and please share the campaign info with anyone who you think might be interested in learning more about our work.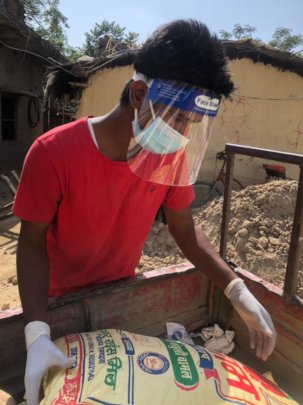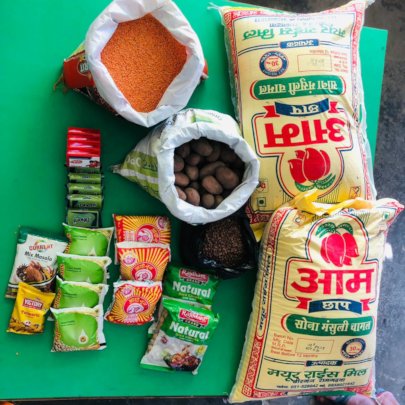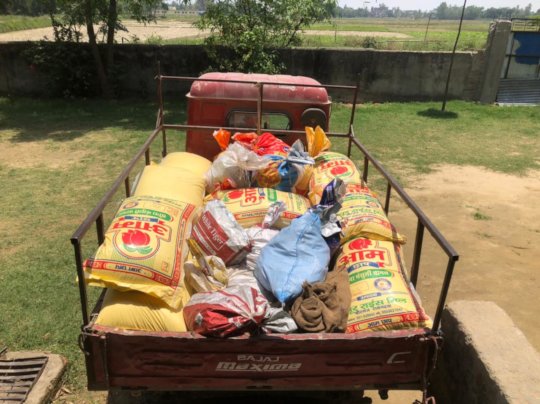 Links:
So big news - after all the hurdles that we have experienced with the pandemic and other issues, the project is finally starting at the end of the month! It will be larger than initially anticipated and we will be able to assist more children.
We are starting with opening a shelter for the girls and the home for the boys will follow a month or so later. The formal launch will be on the 2nd April and we will release more information then - everyone on the team is very excited. We now have new social workers and a counsellor and all are starting their training/induction.
It has been a long journey but we are so pleased to say that now we will be able to reach majority of children in Province 2 in Southern Nepal who need emergency assistance. It's the smallest but most populous province in Nepal, with 50% of children out of school, more than 10,000 cases a year of violence against girls and women and the highest number of missing children. That's why we do what we do.
Our first girls that will be joining our new shelter are at the moment at our Child Helpline in Birgunj. They were found a few months back on the street by their dad's dead body and one of them almost died because of malnutrition. They are physically fine now but with no family around them they need a lot of counselling and care.
We have also been doing a lot of community outreach and should be able to assist many more girls who have experienced trauma due to violence, trafficking and rape. We will keep you posted on all the developments and we will announce more details and information about our wonderful partners that we are working on the project with within the next report.
Thanks you so much for all your support so far. It has only been possible thanks to you.
WARNING: Javascript is currently disabled or is not available in your browser. GlobalGiving makes extensive use of Javascript and will not function properly with Javascript disabled.
Please enable Javascript
and refresh this page.