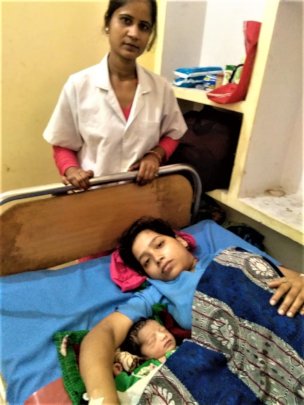 Dear Donors,
This Report will give you a broad understanding of the project and how it is changing the life of Mother and Child who hails from Rural India.
Let's hear the voice from the beneficiaries
I, Kaikasha, age 26 years Wife of Juneed, Post- Ahrora, Mirapur (UP) feeling very safe after successful delivery of my Baby Girl. At first, while I was pregnant, my husband used to be very tensed about my Safe Delivery, as Health Services near my village is not easily available.
Just before a week of my delivery, I met with Kurshita; Merry Tarang (MT) didi (Front Line Health workers, working under Merry Gold Hospitals in UP) who came to visit my village just to make us aware about the service being delivered in nearby hospital of Merry Gold. Didi (MT workers) introduced me about the free healthcare services provided by a chain of Hospitals of HLFPPT working in across the Uttar Pradesh (UP) to serve and save the lives of Mother and Child.
Then I discussed the same with my Husband. I convinced him to take the delivery service from Merry Gold Hospital. I knew that he is very tense; but after sharing this good news with him, he smiled and said, everything will be fine. Next day we visited the doctor at MerryGold Hospital, where we found that there is a small complication and the delivery will be done under C-Section. We were happy for making this decision to visit Merrygold hospital. I delivered our second baby safely with all the support and care provided by the doctors of MerryGold Health Network
I am very much happy from the services given to us which only became possible just due to the donors of Global Giving and HLFPPT. We and our family will always be grateful to you.
Just like the above story, we are touched and realized that there are many other Kaikasha who still can't reach us. We would like to ask your support to reach them.
HLFPPT has partnered with more than 300 hospitals to provide safe pregnancy and delivery facilities to poor women. This includes medical check-ups, counselling support, medicines, tests, nutritional supplements, delivery care, etc. More than 600,000 women have availed services through HLFPPT hospitals.
Long-Term Impact Approch :
This project is helping to prevent needless deaths of mothers by ensuring that at least 500 poor pregnant women are blessed with healthy babies. Given the key role that mothers plays in the health of their families, the program is also contributing towards improving the overall quality of healthcare in the state-starting with one mother-baby pair at a time.
Know your Donation Values :
Donations towards this project can be done on one time basis or a monthly basis. For more details visit the project page mentioned above or Click Here .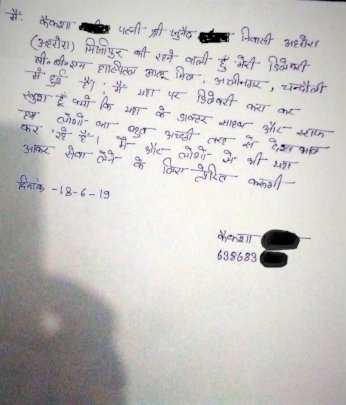 Links: