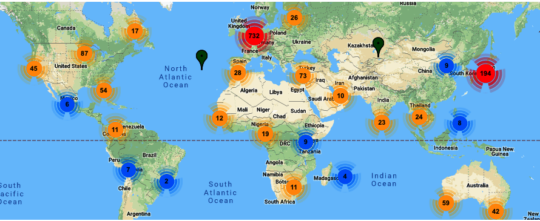 As always we've had lots of great events, meetups and new clubs being created across the world. In this mail, I want to give you a little behind the scenes insight into how we manage and support our global community. I also want to tell you more about our most recent Coolest Projects events in the UK and US which celebrated the amazing achievements of young creators.
As an organisation, we pride ourselves on being driven by research. We try to understand the needs of our community as they develop over time and to provide the best support structures to respond to those needs. We have a number of support mechanisms through regular webinars, fabulous free resources and educational content and great community events.
The numbers may be down (temporarily) but our community engagement is UP!
Over our short history, there have been over 2,800 Dojos registered on our community platform. With volunteer-led clubs, we realise some have longer lifespans than others and sometimes they just need to take a little break while life happens.
As our community grows we want to ensure we can still give as much hands-on support as possible. In order to give the best support, we need to know the status of all our Dojos around the world.
We want to ensure that when someone decides to search for a dojo in their local community that we have all the relevant clubs listed and that those clubs are still active.
This year our community team did a huge census, they contacted every dojo that hadn't completed the annual survey to see if they were still active/the correct contact details were still present.
After this process 100s of Dojos were removed from our system. Since last year our reported numbers globally dropped significantly. However, now we are confident that each of our 1,702 Dojos across 97 countries are all active community spaces, with regular events.
See a snapshot of what our global community looks like today!
Our community inspires at Coolest Projects
The second installment of Coolest Projects UK took place in Manchester's Sharp Project in early March. At the event, more than 120 of Britain's young creators came together to share over 80 digital projects with one another and with more than 500 members of the public. 13-year-old Sally Wells from Strood, who invented a game for Coolest Projects UK 2019, said she started coding to help people.
"I'm involved with Future Coders, because I decided it would be a great extracurricular activity and useful in the future. You can make things to basically help people improve their lives – it's hard at first, but the more you do it, the easier it gets."
This was also the second year of Coolest Projects USA Young creators aged 5–18 came together from all over the US, traveling from as far as Georgia, Louisiana, Texas, North Carolina, and Pennsylvania to showcase their incredible ideas, brought to life by them through the power of coding. Needless to say, we were thoroughly impressed by every project, whether the creator made it to help solve a real-world problem or to express their imagination.
Coolest Projects are fantastic opportunities for us to celebrate our amazing, creative global community, which includes you!
There's still time to share info about getting involved in our biggest Coolest Projects Technology Fair for young people. Coolest Projects International is happening on May 5th in Dublin. Check out the link below for more info.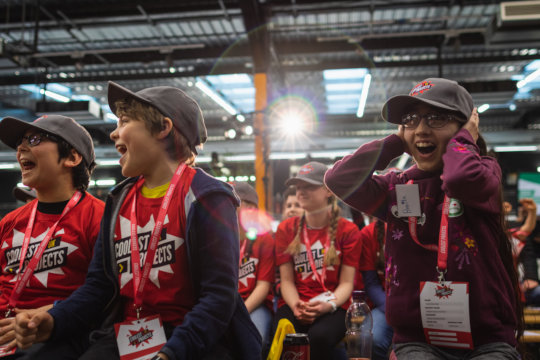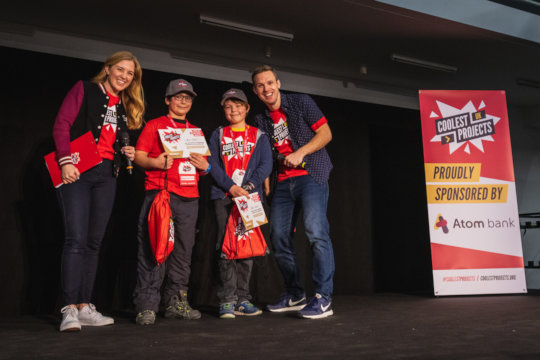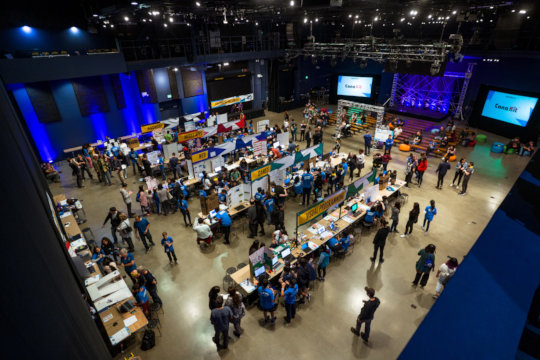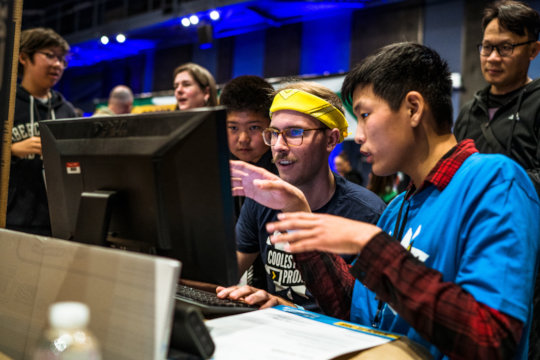 Links: