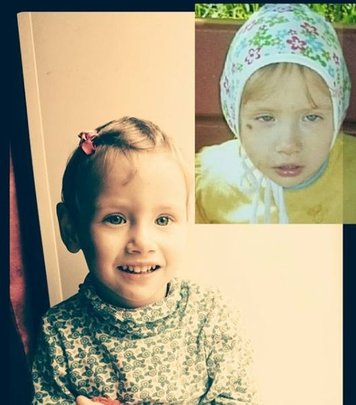 We have so much to tell you!
Your help made it real for 9 kids from orphanages to be loved by mom and dad:
Nina (12 years old) from Chelyabinsk region; Vladimir (12 years old), Yana (12 y.o.), Nikolai (2 y.o)? Milana (2 y.o.) from Ulyanovsk region, Sergey (12 y.o.) and Ilya (9 y.o.) from Moscow region; Roman (4 y.o.) from Nizhniy Novgorod region, Viktoria (2.y.o.) from Samara region.
It's amazing what simple things like donations can do!
And there are more 24 video profiles of other kids from Ulyanovskaya and Kemerovskaya region. All of them were made on the donations on Global Giving:
Eugene, Yana, Dmitry, Andrey, Pavel, Alexander, Alexandra, Kirill, Irina, Elizaveta, Evgenia, Karina, Elizaveta, Kirill, Artem, Ilya, Nikolai, Aleksandr, Artem, Petr, Kristina, Ustinja, Polina and Juliana.
As we see video profiles help not only little kids, but teens too. Videos empower adopters to go through bureaucratic threats and often disinformation regarding the children till the end - and bring the child to the family.
Just a week ago there was such a story with a happy end. Julia Filina succeeded to adopt little Viktoria, though the orphanage director was describing false diagnoses of the girl in order to frighten the adopter and make her cancel her decision to adopt Vika.
Look, how Viktoria changed just for 1 week in a family!
There is a great chance to give more children happy life in a family. Support us on Bonus Day on the 15th of October on Global Giving and your donation would get +30% bonus from Global Giving. Bonus Day starts on 9:00 EST (17:00 by Moscow time) and bonus would be available until all the matching funds would run out.