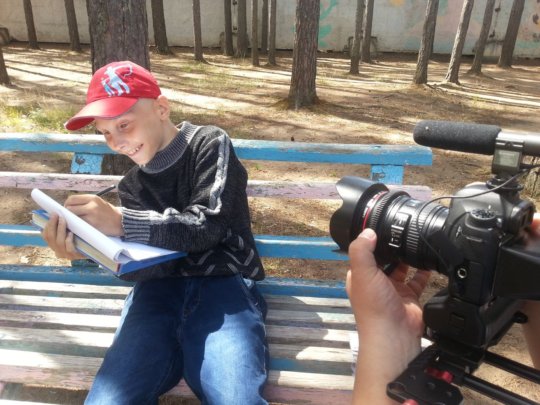 One life of a child that changed for better - is it much or not?
We believe that it's really greate - to change even one destiny of a kid who live alone in orphanage with no one who cares for him. That's why we shot video profiles of boys and girls in more than 70 regions of Russia and assist future parents on their way to children.
So when we see that more than 9 thousand children from our database have found families - it makes us really happy.
So we keep on going shooting video for other kids. Your support made it possible to create video profiles for more than 300 children. Thank you!
We wish to share with you some of the recent films - just to show you who are these boys and girsl.
Here is 3-years old Ilya. He likes hide somewhere and browse his favorite book with fairy tales.
And here is Nastya. She's opened and honest girl, fond of drawing.
Brothers Alexander and Andrey, they are of school age. Andrey plays soccer, likes brake dance and robotics. Sasha spend much time playing on open air, though he likes board games too.
Small Sasha, he's only one year old. And he needs parent so much, like every child.
We wish all of these kids would meet their new parents and a new life would start for them.
There's a greate chance to help other children who don't have yet video profiles.
On the 29th of November there will be an unprecedented 50% matching #GivingTuesday donations.
And all new recurring donations made from #GivingTuesday through December 31st will be matched at 200% up to $100, on the fourth donation! More information
Please support our project and make the best gift for an abandoned child - a hope for a family.