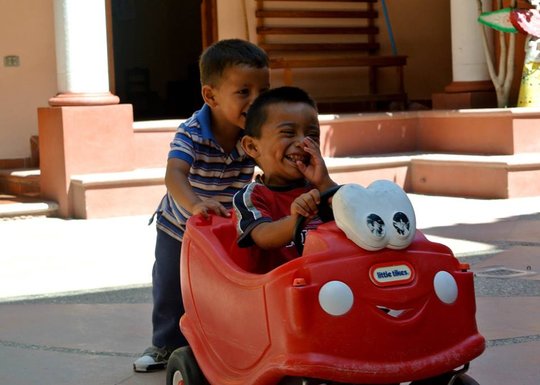 We are happy to say that our playground project is fully funded and construction is underway. Thank you to all who took the time to donate to our project and make this special play area a reality for our little ones.
As the children watch the playground come together, the smile on their faces and the looks in their eyes cannot be described. We can only tell you what Camila thinks about all this. She says, "I'm ready to play! I can't wait!"
Caring for the children of Casa de los Ángeles is an honor and a priviledge. To know where are children come from. To see their homes and what little they have makes it all the more special to be able to give them this wonderful playground.
We can only say to you, Muchas Gracias!!!!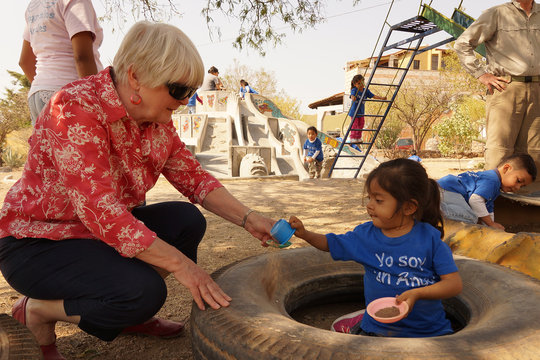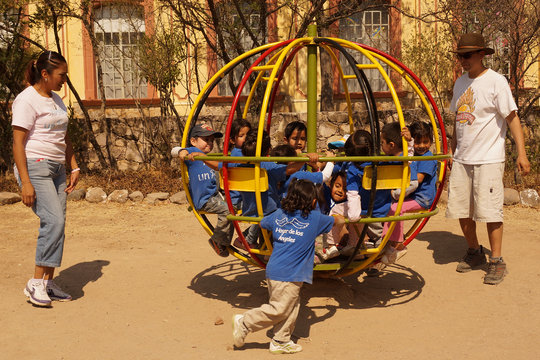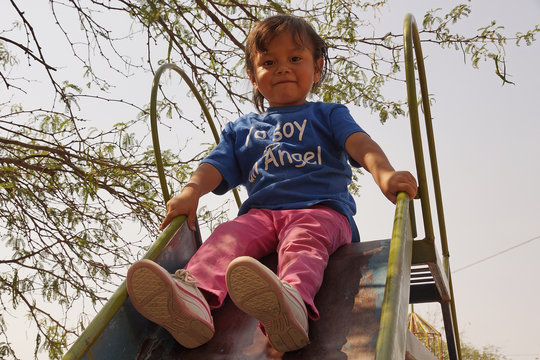 Links: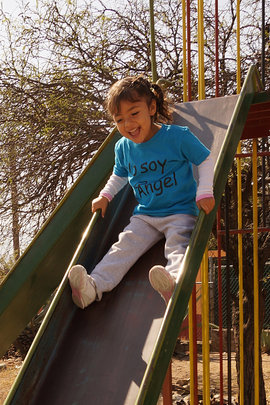 Slowly but surely we are approaching our goal so that we can begin construction of a playground for the children of Casa de los Ángeles. It is our hope that in the next month we will break ground and then in another month our little ones will be playing right in our backyard!
Camila, who enjoys the slide at the playground about seven blocks from Casa de los Ángeles, asked the other day if there is going to be a slide at our new park. When she was told yes, she could hardly contain her excitement. She asked, how many more days until we have the new slide. We put up a calendar and circled May 1. Each day she marks off a day on the calendar, getting closer to the big day!
Of course, once our playground is completed we will have a great fiesta to celebrate the grand opening. And, I am sure, Camila will be on the slide!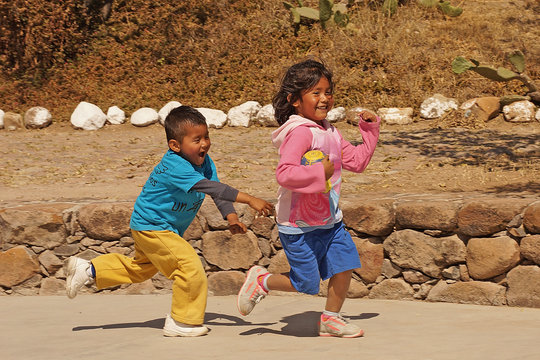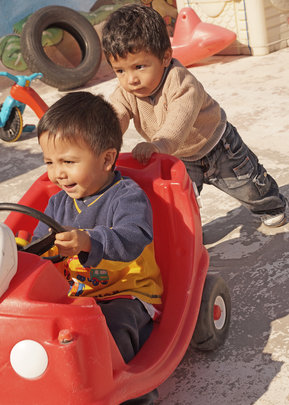 Links: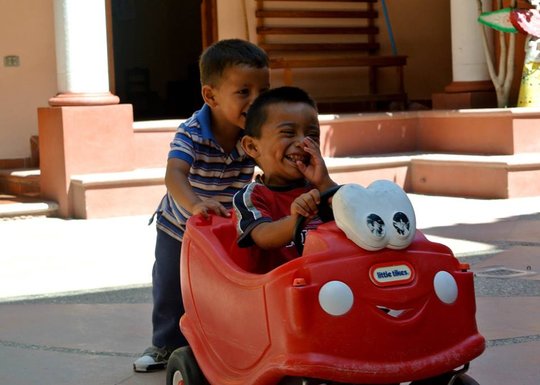 The year 2014 has been another great one for Casa de los Ángeles! In July, 400 square meter piece of land was donated to us, being the first step to a dream we have had for many years. That is enough land to create a playground for our 100 children.
Our children love going to the park where they enjoy playing on the swings, the slide, the monkey bars . . . but it is a long walk for 3 and 4 year olds. When we ask Ricardo what he wants to do today, he always responds, "Ir al parque!" Go to the playground! The children are going to LOVE having a playground right out our backdoor. Ricardo will be able to play there every day.
In September we created a playground project on Global Giving and the response has been terrific. We are almost to our goal of $10,000 because YOU have given, because YOU have confidence in the work we do. We want to say thank you for being a part this important work. We thank YOU for your donation. Your donation makes a difference in the lives of those we serve. Hopefully we will begin construction of our playground in the first weeks of the new year.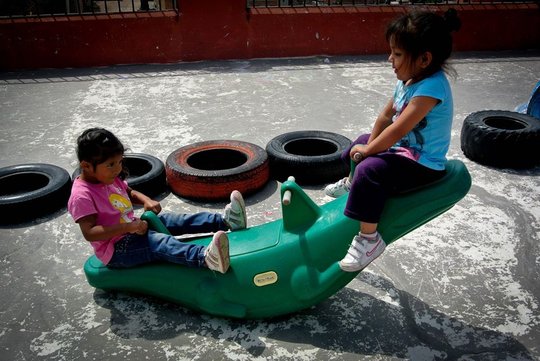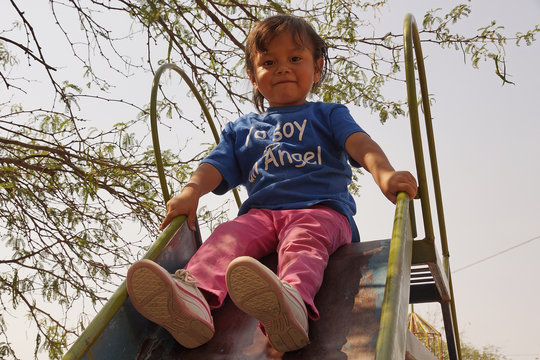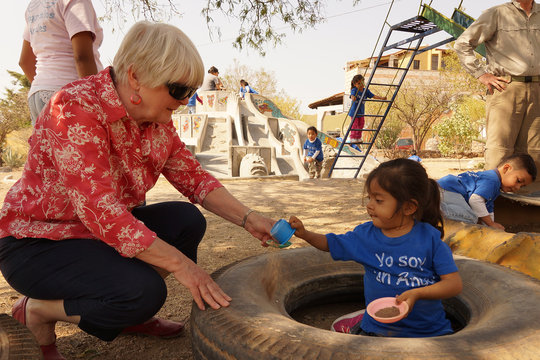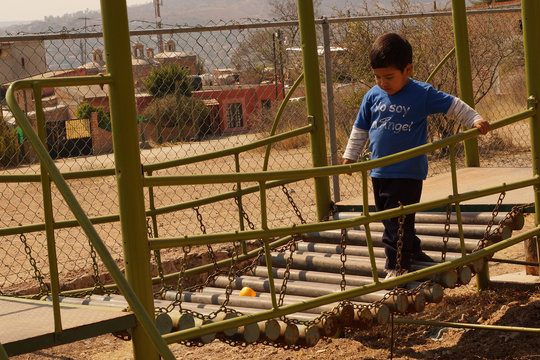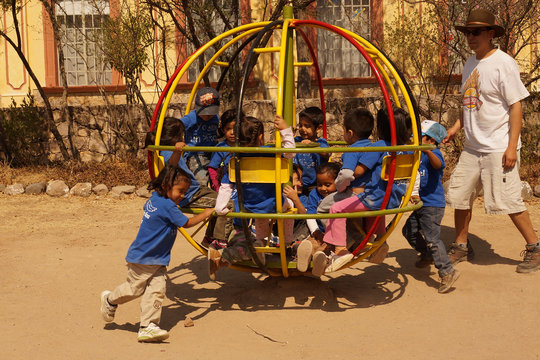 Links:
WARNING: Javascript is currently disabled or is not available in your browser. GlobalGiving makes extensive use of Javascript and will not function properly with Javascript disabled.
Please enable Javascript
and refresh this page.