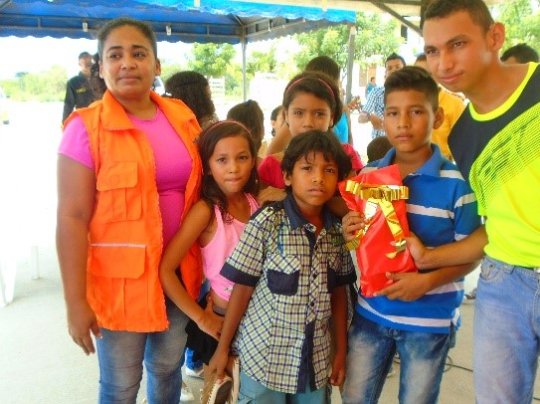 In 2015 the, "Empower 100 Vulnerable Colombian Families Project," helped to strengthen the technical capacity of 50 local government and NGO professionals working to better the quality of life of vulnerable Colombian families. A pilot intervention was executed with 25 vulnerable families in the Las Tres Cruces neighborhood in Santa Marta, Colombia. These families are living under extreme poverty conditions, and are victims of the migration caused by violence.
On October 2015 the results of the experience with these families was presented. The results showed that these families increased their abilities in family dialogue and self-control. Domestic violence also decreased and the parents along with their children started the "Life Project" process.
With the empowering of these families it was possible to show the community a better way to care for kids without aggression or violence, and to make sure that the door to dialogue was kept open in order to resolve conflicts that had to do with decision making. Some testimonies of the kids:
"My parents started to talk with me. They stop hitting me, with dialogue they started to trust me!"
"Well, now there is a lot of communication in the family, we can now enjoy time in the family. The problems we have we now resolved them by dialogue and there's a lot of harmony now."
"My mother now talks to me, and she doesn't hit me anymore…"
"… We now share together, we play, we have dinner together, and everything change for the better in the house"
According to James Heckman (literature Nobel Prize winner), poverty starts with bad parenting and a lack of care for children. Good parental care is basic for the development of happy human beings and is much more important than money. Family care is crucial for the construction and nature of emotional ties. Having healthy emotional ties is the most important element for an adult to be a positive part of a society, work, and be a role-model citizen.
With the experience acquired through this first pilot, the Kidsave foundation wishes to continue building on its proven successful work in this part of the country. To accomplish this goal we are seeking the financial support of cooperative associations and passionate donors like you that want to help an additional 100 families in the neighborhood (Las Tres Cruces) of the city of Santa Marta.
Our project nurtures a process of formation, accompaniment and a rigorous systematization. This systematization allows for the understanding of the conditions of these families and for the registrations of successful practices so that our successes can be replicated for all the families that live in Las Tres Cruces and the other regions of Colombia.
Thank you so much for your support of these vulnerable families and for sharing our story with your friends, families, and social networks.
We want to wish you a very happy and healthy 2016!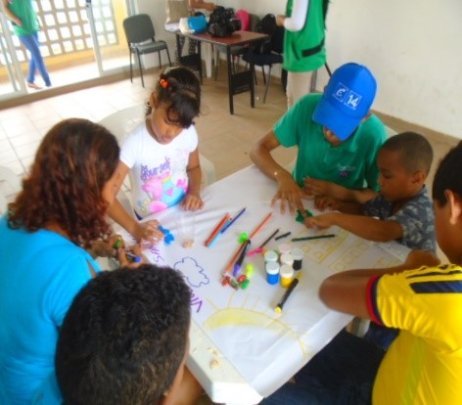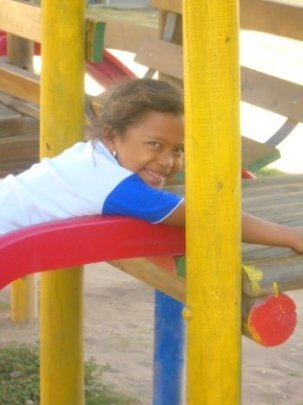 Links: