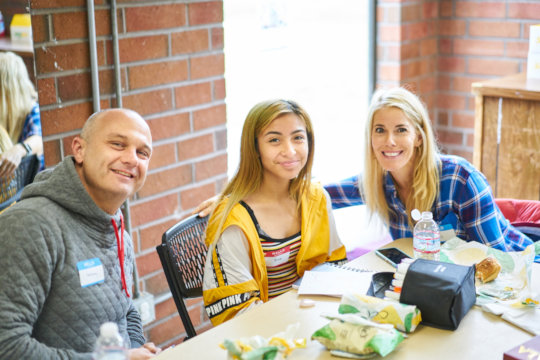 After an exciting day at soccer camp, Jose Paulo said goodbye to all the new friends he'd made, while his Kidsave host, Stefanie, learned more about her wonderful host child from the other parents and the coach. As they walked to the parking lot, Jose held onto Stefanie's hand tightly and lovingly, as if he'd been doing this all his life. Stefanie's eyes teared up because, at that moment, she felt like a mother for the first time.

It was a full-circle moment for Stephanie. Several years ago, Stefanie met a family who told her about how they met and adopted their 13-year-old son through Kidsave's Summer Miracles program. This heart-warming story of love and acceptance inspired her. Stefanie began to imagine what life would be like with a child of her own. A

At the airport in 2019, Stefanie met her host child, Jose Paulo. "He was so adorable," recalled Stefanie. "He was so tiny and so cute. He was shy at first, but instantly I had a great feeling about him." And so, their summer adventure began.

As soon as he walked into Stefanie's home, Jose sat on the couch to pet and cuddle Stefanie's two small dogs. He had a big smile on his face. From that moment on, Stefanie and Jose shared many fun adventures and activities, including sports camps, which he loved. Stefanie could no longer imagine her life without Jose.

As the summer visit ended and Jose returned to Colombia, Stephanie held a wonderful secret. Unbeknownst to Jose, Stefanie had already started the adoption process. Just three months later, she traveled to Colombia to finalize Jose's adoption and bring her son home. Three hours after she arrived in Colombia, Jose was calling her "mom."

Kidsave helped Stefanie realize that there is a whole world of children out there to love. "I would have never thought to adopt an 11-year-old boy from Colombia, and now he's the love of my life. I'm so lucky to be his mom," said Stefanie.

"The model of hosting is genius," she added, "because you can experience what it's like to have the child in your home. It's wonderful that the kids get a chance to choose you as well because when they become orphans, their choices are taken away from them. For them to have a say in their future is a beautiful thing."

Kidsave's Summer Miracles program was delayed this year due to COVID-19, but plans are underway to bring 15 Colombian orphans to the U.S. for a visit this winter. Protocols are in process to ensure everyone's safety.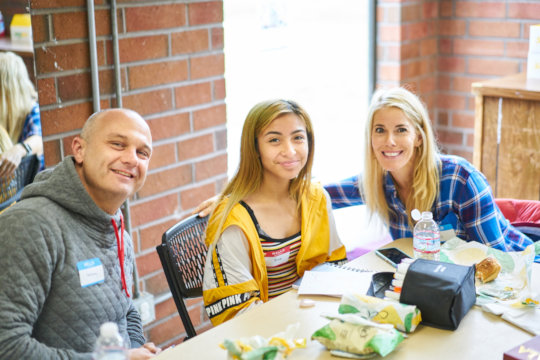 Despite the need to social distance these days, Kidsave is finding new ways to continue to give older foster youth in Los Angeles County a voice and a choice, and the chance to meet and build relationships that can lead to permanent connections with caring families and adults. We immediately moved our events to a virtual format, so that the Weekend Miracles kids still have the chance to connect with families who are interested in hosting and adoption in a fun and safe way.

Along with new promising connections, Kidsave is supporting and celebrating families who have already been matched. Recently, four of Kidsave's Weekend Miracles kids were matched with host families, and six youth in our program will soon be adopted. We also celebrated a Kidsave family's adoption virtually.

Julie was 17 years old and in danger of aging out of the foster care system without a family to guide, help, and love her. In 2018 she met and started to get to know Delaney and Kelly at a Kidsave Weekend Miracles event. All three of them loved these events, where they could get to know each other in leisurely, fun ways – like baking, bowling, hiking, or playing trivia. Slowly, at a pace just right for Julie, they were getting to know each other -- starting to feel what it might be like to be a family. Julie soon moved in, and they spent time getting to know each other better.

In May 2020, the courts were closed. Fortunately, Julie and her parents were able to officially finalize their adoption, virtually, with several family members, friends, supporters, and Kidsave staff all watching the beautiful moment unfold. "I'm an attorney. We don't do anything virtually in my line of work. The fact that they were able to make this happen through the court system virtually was just huge for us," said Delaney.

Congratulations to this amazing family!

Kidsave continues to hold virtual events to give more kids like Julie a chance at a forever family. You can get involved at Kidsave.org/weekend-miracles-program.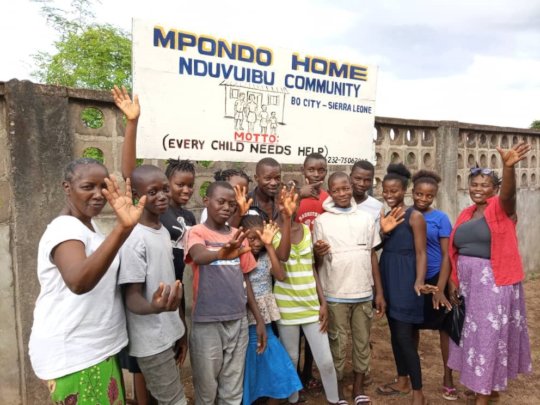 In June, 11 older orphans from the Mpodo Home in the Bo District of Sierra Leone were reunified with their biological/extended families. During the much anticipated reunification ceremony, mattresses, large bags of rice and hand washing buckets were also given to the 11 children and their new families to help them take in another member.
The children were orphaned due to the Ebola virus and have been living in the Mpondo Home orphanage since 2014. Chidlren in orphanages are cut off from local cultures, customs, traditions, family living, home training and community living. Kidsave's Sierra Leone program manager, Ibrahim, and his small team of social workers worked hard to find qualified relatives to raise these children.
"Children are our greatest asset and we must invest our time in them, train them to become responsible people and guide them as they grow," he said. In the coming weeks social workers will visit each of the families to ensure that the children are living in a safe and healthy home and community. They will also conduct foster care training to reinforce good parenting.
One of the newly-placed children, Josephine, said, "I am very happy today to be reunified with my aunt. I now know that even though my biological mother and father are no more, they left behind somebody who has shown concern and passion to add me to her family. For six years I [was] cut off from community life; from playing hide-and- seek with my friends and sitting together in the night to hear stories of our great ancestors. Going back to where I come from reminds me of the great sorrow [of losing my parents] but I now know that things will get better for me with support from my aunt. I appreciate FID and [its funding partner] KIDSAVE for bringing smiles to me again and I promise to make the best out of your support."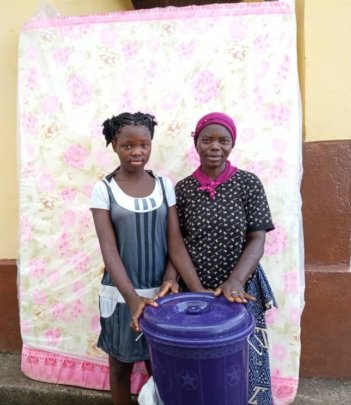 Links:
WARNING: Javascript is currently disabled or is not available in your browser. GlobalGiving makes extensive use of Javascript and will not function properly with Javascript disabled.
Please enable Javascript
and refresh this page.