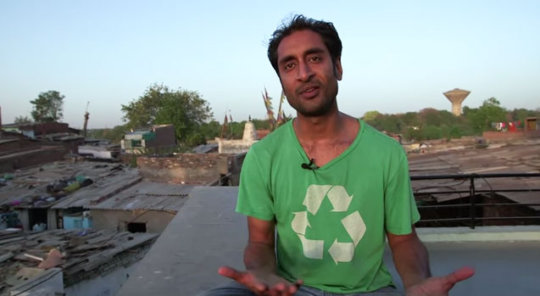 This month SHC is launching an expansion of our services to the Syrian refugees in Jordan. SHC is opening a community psychosocial clinic in an Amman apartment building serving widows/heads of households and their children. SHC staff and profesional psychologist volunteers from the U.S. will join SHC students/volunteers in launching the first week of services offerred through the clinic. The clinic based in a building offering transitional apartments for refugee families will be able to expand offerings in stress management, parenting skills, tools for managing PTSD/anxiety/depression, and specialized support groups.
Additionally, in alliance with Michigan State University Department of Psychiatry, Steve Olweean of Common Bond Institute/SHC joins Dr. Farha Abbasi in offering a training in mental health services for religious leaders and religious teachers serving the refugee population. The religious community is often a source of counseling and support to the refugee community. The training provides information on understanding mental health issues and how religious leaders can provide support and referral as appropriate. The training is based on highly successful program serving Imams in the United States. Dr. Abbasi is a psychiatrist and faculty member in the Department of Psychiatry at Michigan State. Additionally, she is editor of the Journal for Islamic Mental Health.
We are pleased to have the presence of Nimo Patel (www.emptyhandsmusic.com) with us in Jordan. He will be providing a number of free concerts in schools,clinics, hospitals, and public areas serving the refugee children. Nimo travels the world in offering his message of peace and healing through music. Nimo's music raises the spirits of all who attend and brings his positive message of hope in the darkest of times.
October 21-24 is the annual International Transgenerational Trauma Conference in Amman. The conference offers a wide range of training specific to addressing the mental health issues related to personal and communal trauma of the refugees. A number of sources have raised concerns that the Syrian refugee children are at high risk for being a lost generation, not only because of their exposure to violence, as large numbers have not been in school for years; the loss of their fathers and other family members; the loss of home/community; and being forced to work to help their families survive. In addition to offering real tools for addressing the psychosocial needs of the refugees, the conference raises the question of how do we work to prevent the trauma of this generation being transmitted to future generations. The conference is one tool for bringing together students,volunteers, and professionals seeking to address the massive mental health issues present amongst the refugees.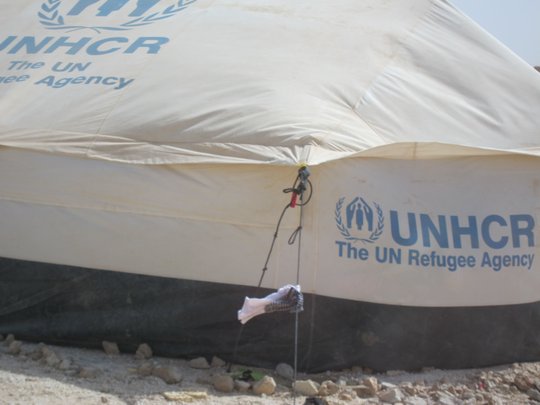 Our efforts to provide ongoing training in trauma treatment to grass roots service providers/volunteers working with the refugees is shifting to a new level of development. We are in the process of hiring professionals in the region to teach our basic program in crisis intervention, active listening, and psychological support. With our manual now translated into Arabic, we will be able to expand training opportunities to larger numbers of people who can then help expand support services to the refugees. Additionally, we are now adding two special virtual trainings per month on specific need topics that people on the ground are requesting. Through our growing number of psychologists, psychiatrists, social workers, and other mental health professionals we are able to expand these offerings. Topics in the next couple of months include:
a. Overview of trauma, its impact on the mind and body, and what we know from a treatment perspective
b. Use of Narrative therapy with traumatized populations
c. Mindfulness meditation for stress relief
d. How to address increasing populations with self-mutilation amongst children/teens
There is another medical/social support mission in July serving thousands of refugees over several days as part of our ongoing collaboration with SAMS (Syrian American Medical Society) and NAMA (National Arab-American Medical Association). We are tentative planning for another mission in October. All SHC staff will be in Jordan in October for hands on-training working with the refugees, provide training to professionals/volunteers/students working with us in the region, and teach at the International Trans-Generational Trauma conference in Amman which annually offers workshops relevant to the needs of the refugees. Special emphasis in October will be on the use of expressive arts in working with trauma.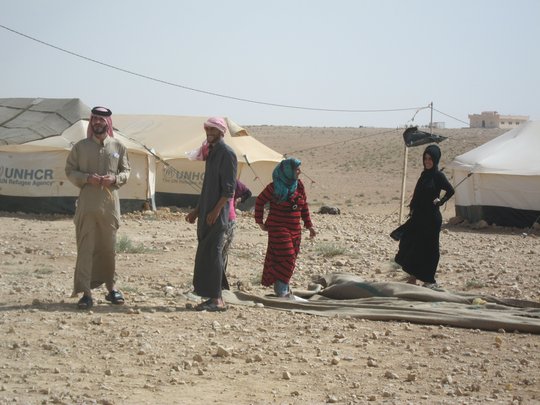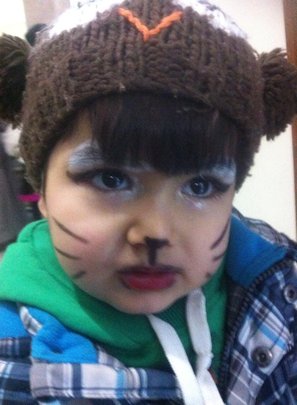 In March, the Social Health Care Program for Syrian Refugee Children and Families (SHC) coordinated all psychosocial treatment offerings as part of a mass medical triage along with the National Arab American Medical Association. Eleven SHC trained staff and volunteers provided trauma treatment services to a vast array of refugees along with providing groups for children and stress management classes. With a crew of 20 medical doctors along with nurses and dentists, the collaboration was able to serve approximately 8,000 refugees for a wide variety of acute medical and mental health needs. It was the largest collaboration thus far. Additional coordinated events with NAMA and SHC are now scheduled for July and in October, 2015. Special efforts are made to serve those refugees that are in areas of Jordan that tend to be the least served.
SHC continues to expand upon its virtual and online training programs to help develop services in the region. Psychosocial services and professional staff (psychologists, psychiatry, psychiatric nurses, and social workers) are virtually non-existent. In the upcoming months, the training will be expanded to move beyond crisis intervention and stress management training. Trainings in narrative therapy, EMDR, expressive arts therapy, special needs of children in therapy have been scheduled for the coming months. In October, SHC will be sponsoring a number of special trainings in Jordan to address needs on the ground. Examples of this include:
a. Michigan State University, Dept. of Psychiatry staff, will be offering specialized training in trauma psychiatry. Duplicating a model they have developed in the U.S., they will be additonally offering a special training for Imams in how to address and refer mental health issues within the refugee population.
b. Specialized training in therapy for children with emphasis on two issues being heavily requested by the refugee community: chronic bedwetting and nightmares related to trauma, and how to address self mutilaton (cutting) amongst pre-teens/teens.
c. Training in Narrative therapy and in non violent communication.
d. Annual Transgenerational Trauma Conference in Amman with special trainings for Syrian refugee issues.
WARNING: Javascript is currently disabled or is not available in your browser. GlobalGiving makes extensive use of Javascript and will not function properly with Javascript disabled.
Please enable Javascript
and refresh this page.