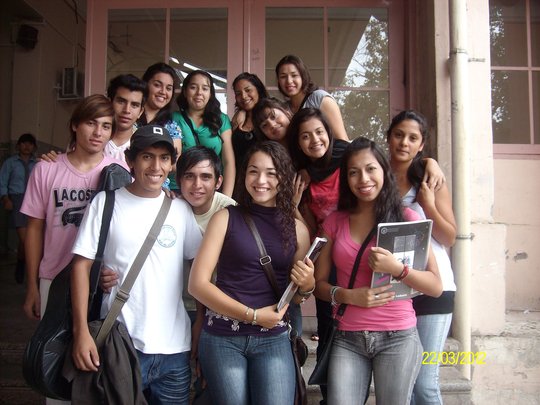 Greetings, friends!
As you already know, one of the primary objectives of the Cimientos Graduate Network is to help our high school graduates continue their studies. We are currently supporting 30 students with scholarships that will allow them to study at the college level and ultimately earn professional degrees. So far this year they are all enjoying college life and working very hard to succeed in their studies! We'd like to share some of their personal testimonies with you.
Hi. Everything went really well this first quarter. I'm taking five subjects, and I'll be able to advance in all of them except Social Work I (I still have to take the final in December). I'm really happy because this month I started my professional training practicals, which I know will help reinforce my choice of concentrations. At least for the time being I'm really enjoying the material and starting to feel more comfortable. Thanks so much for asking!
Priscila
Chascomús, Buenos Aires
Hi! I'm doing great. I'm studying accounting at the University of Buenos Aires. This is my third year so I've now begun to take the professional courses. I'm super busy this year with lots of extra activities like a health workshop and an internship. Next year I hope to actually start working!!! So luckily everything is going smoothly. Thanks so much for checking in.
Verónica
CPA candidate, University of Buenos Aires
Hi! I passed one of my three subjects last quarter, but I am not going to let this get me down. This second quarter I am working very hard to pass all three subjects with flying colors, and I know that I can do it! Thank you very much for thinking of me; I continue to be so grateful for all of your support.
Daniel
Longchamps, Buenos Aires
I'm doing well in my classes. Lately we've been doing lots of practical work, and we've been given pre-exams in some courses. I'm taking five classes this quarter, and I have three finals to turn in at the end of the year. I hope to turn in all of them this year, probably some in December and some in February. I really hope I make it!!
Cristian Ariel
Laboratory Technician candidate, Presidente Perón Buenos Aires
Thanks to your contributions we are able to continue helping Argentine children realize their dream of attending college and embarking on a fulfilling career!
Links: