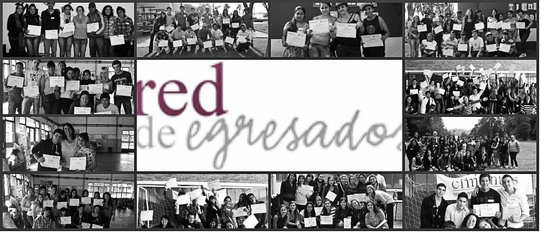 Dear friends,
We have wonderful news to share with you! Microsoft has chosen our project to match every donation by 100%!!!! If you donate to our Jobs, Training And Education For Argentine Youth Project on Tuesday December 3rd, Microsoft will match your donation by 100% increasing your impact! If you want to make a good deed after Thanksgiving and before the next celebrations, please donate to our project on Tuesday.
As we all recover from our Thanksgiving food comas and prepare for the next celebrations, my hope is that we still keep why we're thankful in the forefront of our minds. Many of us are blessed with loving families, thoughtful friends and bountiful food over these holidays, and for that we are all incredibly lucky. For that, I for one am incredibly grateful.
Others, like Cimientos' students, don't have the same support system that we do, and need a little more help than the rest of us to just get by. Many of our students lack the integral resources that are so easy for us to take for granted.
On December 17th, high school classes finish in Argentina to start summer break. More tan 300 low- income youth like Sabrina will graduate from high school thanks to Cimientos` scholarships and mentoring. If we raise the funds we need, all of them could participate in our Graduates Network and recieve vital job and training opportunities to move on and succeed both personally and professionally.
Together, we can help the students who need us most, and give them a great reason to be thankful this holiday´ seasons. To truly make a difference, please contribute to our cause, and help change a student's life in an incredibly meaningful way, for the better.
In this report you can find many of our future graduates holding their diplomas on their last mentoring meetings and Sabrina`s words. You can change more low income youth lives like we are doing together with these students!!!
"I`m really, reallly happy because I finished high school and I want to thank every person that helped me achieve this goal. I`m proud of myself because I was responsible all the way despite all the adversities. I`m happy because now I have a high school diploma and because I met wonderful people such as my mates and teachers. I want to thank my family, my boyfriend and Cimientos for your support. I love all of you!", Sabrina, new Cimientos Graduate from José C. Paz, Buenos Aires.
With gratitude,
María