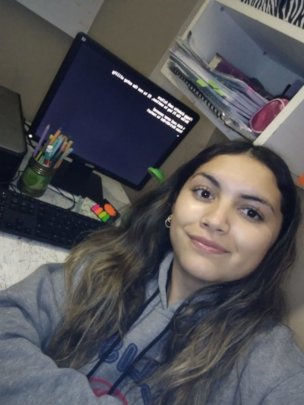 Dear friends,
On our last report, we shared our 2020 results, mentioning all of the activities and results we could achieve and what we´ve learned while virtualizing our program during the global pandemic.
One of the things we noticed last year is that many of our young people didn´t have neither technological tools nor enough knowledge to keep up with university virtual lessons. Around 27% of the youth who graduated from high school in 2019 and had started tertiary and university careers in 2020 dropped out due to these issues and also, because they didn´t like what they have chosen to study.
That´s why this year we decided to increase the work we do to accompany their transition from high school to universities by these 4 actions:
1) On April, we held a three-day National Virtual meeting where almost 200 hundred youth participated in workshops and talks about the following subjects: Motivation as the key to success to study effectively, The first steps to take when studying a career, Tips for taking virtual lessons, Use of bibliographic resources and digital tools to study and Information on scholarships for tertiary and university studies.
2) We researched whom, of the around 25 youth that thanks to our program obtained a scholarship to start a career in 2021, only had a cell phone to take their virtual lessons and 11 of them didn´t have tablets or computers. We obtained a donation of computers that were delivered to them at the beggining of May to keep up with their studies.
3) We will be leading some other webinars to accompany them during this year. On June we will hold one about how to prepare a good exam.
4) For 300 youth who are finishing high school this year accompanied by Cimientos, we will increase our vocational workshops and talks about different careers and institutions for them to have more information to decide better what and where they can study.
We hope to keep counting with your support to be able to hold all of these strategies which are so crucial for low income youth.
Best regards,
María