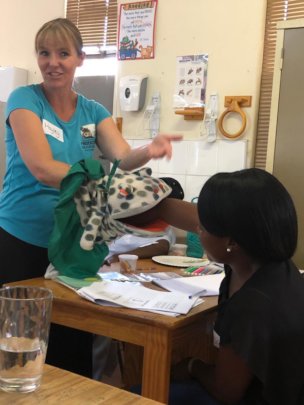 Child abuse is a national crisis.
In research compiled by the Economist Intelligence Unit (EIU), a research programme supported by the World Childhood and Oak Foundations, South Africa scored only 56.1 % for our effectiveness in dealing with child sexual abuse and exploitation.1
With this in mind, the Topsy Foundation (Topsy)* sent 20 practitioners from 10 Early Childhood Development (ECD) centres on a Protective Behaviour (PB) training course. Topsy works with ECD centres through initiatives that support children to unlock their full potential.
Topsy believes it is crucial to develop ECD facilitators who build children's mental capacity, rather than being "babysitters". Since the Protective Behaviours course, these ECD practitioners are now equipped with skills to empower children between two and six years old with personal-safety knowledge.
The Protective Behaviours Education training course, facilitated by Hayley Walker, chairperson of Protective Behaviours Southern Africa, takes a proactive, life-skills approach by teaching children to identify unsafe situations and to protect themselves from potential harm.
Dr. Ewa Skowronska, Executive Director at The Topsy Foundation, said, "ECD Practitioners and Topsy staff enjoyed the training so much. Hayley taught us not only the theory but a practical approach to protecting our children. We were surprised by how simple and effective the programme was and we can't wait to implement it with every child in the communities we partner with."
The Protective Behaviours course safe guards children's right to feel safe all the time. Practitioners are taught to recognise a child's unique concept of safety, teaching them to trust their intuitive feelings and developing strategies for self-protection.
This can heighten their ability to take protective action, trusting their skills, and seeking the support of others when needed. When practitioners gain these skills, they also learn to identify signs and symptoms of sexual abuse.
Practitioners empowered in this way become more likely to advocate for therapeutic programmes, and to lobby for improved laws, policies and practices.2
Practitioners can encourage conversation with children and reiterate the message that there is nothing too awful or too small to discuss with them. They reinforce the themes of Protective Behaviours by:
Reviewing personal networks to ensure they are reliable;

Persisting with necessary action to feel safe again;
Protectively interrupting in unsafe or potentially unsafe situations;

Observing the language of safety with others.
Through the course, practitioners meet other people in their field and start to build support networks. Practitioners are also connected to organisations with useful Protective Behaviour resources.
"Our children are valuable and ECD is vital for them to develop into responsible, upstanding citizens," concluded Skowronska. "The better prepared the practitioners and children are, the more successful we can be as a nation,".
*Topsy is a registered, internationally respected South African Non-Profit Company and Public Benefit Organisation on a mission to work with ECD centres through initiatives that support children to unlock their full potential.
References: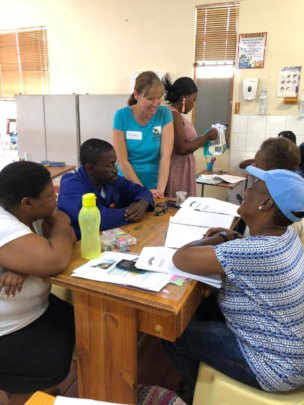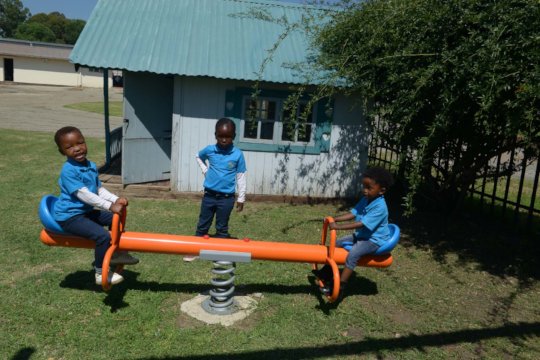 Links: