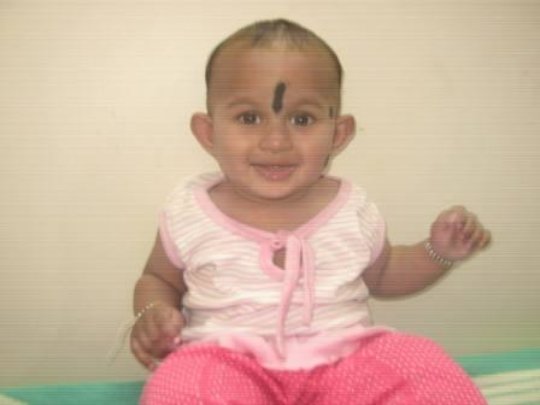 Preventing childhood blindness requires access to prenatal care, primary health care, and good nutrition, which is not often available in especially rural areas. Taking care of children eyes and learning about its health is a first step to preventing vision loss from common eye problems and the eye diseases that affect people in childhood and as age progresses which, if left untreated, result in blindness or severe visual impairment that are likely to be untreatable later in life.
1. A 6 months old female baby was seen at our hospital for retinal evaluation and management. The baby's mother informed of attack of hip & knee septic arthritis at birth. (Septic arthritis is also known as infectious arthritis, and is usually caused by bacteria. Common bacteria that cause acute septic arthritis include staphylococcus and streptococcus. These foreign invaders enter the bloodstream and infect the joint, causing inflammation and pain. If the infection is not treated early, permanent joint damage may result. The baby was in the hospital for 1 month for the above treatment. She also informed of noticing white reflex in right eye. The baby was a suspected case of Leukocoria - white pupillary reflex which is an abnormal white reflection from the retina of the eye / retinoblastoma. The baby was advised for BOTH EYES EXAMINATION UNDER ANAESTHESIA TO RULE OUT THE ABOVE CONDITION. The child underwent the above on 22.08.2018 under the guidance of ocular oncologist. The examination was inferred as a presence of cystic membrane in right eye and the baby is advised to review after 6 months.
2. An 11 yrs old boy was seen by us with complaints of sudden diminution of vision. On examination the child was diagnosed to have Retinal detachment. It occurs when the retina separates from the back of your eye. This causes loss of vision that can be partial or total. When the retina becomes detached, its cells may be seriously deprived of oxygen.. The retina is a layer of tissue on the inside of the eye. It transmits visual information from the optic nerve to your brain. A detached retina shifts from its normal position. If left untreated, retinal detachment can cause permanent loss of vision. Retinal detachment is a medical emergency. The boy was treated with surgical intervention of Scleral buckling on 05.09.2018. It is a surgical procedure used to repair a retinal detachment. The sclera, or the white of the eye, is the outer supporting layer of the eyeball. In this surgery, a surgeon attaches a piece of silicone or a sponge onto the white of the eye at the spot of a retinal tear. The buckle is designed to repair retinal detachment by pushing the sclera toward the retinal tear or break. The vision is restored post surgery and the child is doing well.
3. A 15 yrs old girl with history of gross developmental delays + epilepsy was diagnosed with mature cataract in both eyes. The child was able to appreciate the light at ½ mtr distance in both eyes. She was surgically managed with intervention of BOTH EYES PHACOEMULSIFICATION + FOLDABLE HYDROPHOBIC IOL IMPLANTATION UNDER GENERAL ANAESTHESIA in single sitting on 11.10.2018. Post surgery the child is able to appreciate light at 3 mtr distance.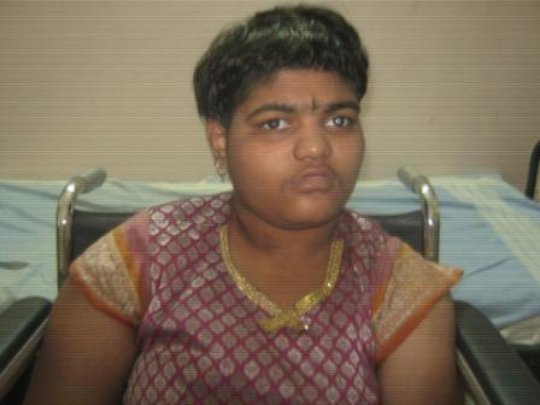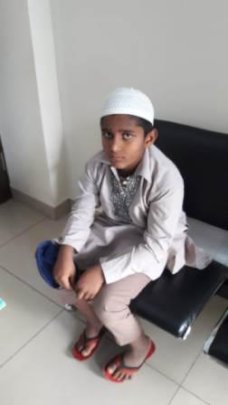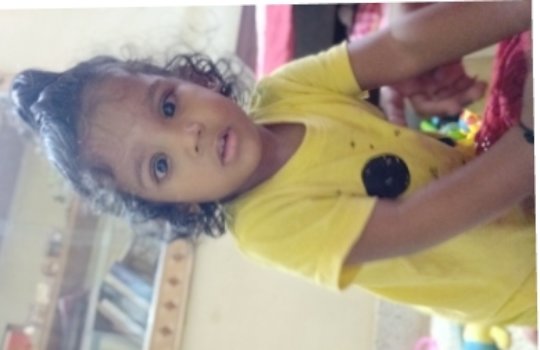 A 4.5 months male baby (now aged 1.9 yrs) which was a preterm male baby born at 30 weeks with birth weight of 1020 gms in the month of September 2016. The baby had received pan-retinal photocoagualation(PRP) treatment 3 times for the pre-threshold AP-ROP (Aggressive posterior ROP whish is a rapidly progressing, severe form of ROP) in both eyes. Despite lasertreatment, retinopathy progressed to partially retinal detachment sparing the macula(stage 4A).
Characteristic features of this type of ROP are a posterior location, plus disease, and the ill-defined nature of the retinopathy, which usually progresses to stage 5 (total retinal detachment) if untreated.
The baby was treated withsurgical intervention of Vitrectomy with Encircling Band + Cyrotherapy under general anaesthesia. This Surgical intervention of Vitrectomy for the above ROP baby resulted in achievement retinal reattachment & of loss of vision. Periodical examination under anaesthesia was done to know the status of retina.
The baby now aged 1.9 yrs is doing very well and is very busy in his childhood activities and tantrums. The baby's activity has brought joy and happiness to the parents & to the treating team. The team is delighted from this success & will a motivational factor to our efforts and team work.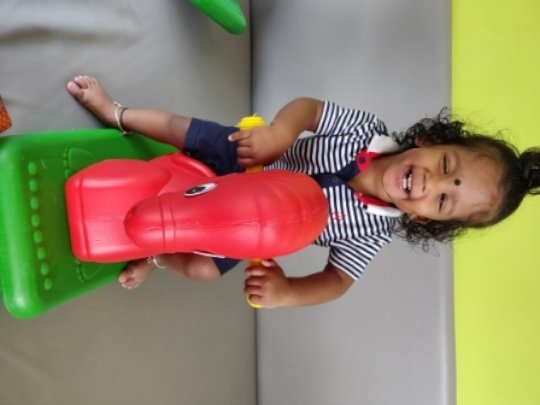 The control of blindness in children is a VISION 2020 priority: the right to sight. Because the number of 'blind person years' resulting from blindness starting in childhood is second only to cataract. Blindness may be due to genetic mutations, birth defects, premature birth, nutritional deficiencies, infections, injuries, and other causes. Severe retinopathy of prematurity (ROP), cataracts and refractive error are also causes.
1. A 8 months male child was referred to us with complaints of premature birth with birth weight of 1.5 kgs + gross developmental delays + left inguinal hernia which requires surgery after eye management (A hernia occurs when a part of the intestine pushes through a weakness in the belly (abdominal) muscles. A soft bulge shows up under the skin where the hernia is. A hernia in the groin area is called an inguinal hernia. A hernia can develop in the first few months after a baby is born. It happens because of a weakness in the abdomen muscles). During visual acuity examination the child was able to follow light in both eyes. Anterior segment examination showed congenital total cataract in both eyes. The child was managed with surgical intervention of BOTH EYES LENSECTOMY UNDER GENERAL ANAESTHESIA on 22.06.2018.
2. A 4 yrs old male child was recognized in one of the eye screening camps with a rare eye condition. The child was referred to us for the possible surgical intervention. The parents informed of growth on the medial side of both eye + c/o both eyes watering with whitish discharge on and off. The child was able to fix and follow light in both eyes. The child was diagnosed to have Midline facial dysmorphism with upper lid coloboma + medial canthal dystopia (Eyelid Coloboma is an uncommon, unilateral or bilateral, partial or full-thickness eyelid defect. It is caused by failure of fusion of the mesodermal lid folds. It may be isolated or associated with other ocular or systemic anomalies. Immediate attention at an early age through corneal protection, surgical repair of the eyelid defect, and monitoring of the visual development are essential to prevent complications: corneal leukoma, symblepharon, and amblyopia). The child was suggested to undergo surgical management in 2 stages.
Stage – 1 - Coloboma correction
Stage 2- Debulking, medial canthal reconstruction with transnasal wiring.
The child underwent 1st stage of correction on 27.06.2018.
3. A 13 yr old boy was evaluated in one of our school screening camps and was referred for squint surgery to base hospital. On examination the parents informed of squinting since 3 yrs of age and were unaware of requirement of surgical intervention for correction of the same. His visual acuity in both eyes was 6/6p. The child was diagnosed to have bilateral alternating exotropia (SQUINT) - Squint (also known as strabismus) is a condition that arises because of an incorrect balance of the muscles that move the eye, faulty nerve signals to the eye muscles and focusing faults (usually long sight). If these are out of balance, the eye may turn in (converge), turn out (diverge) or sometimes turn up or down, preventing the eyes from working properly together. If left untreated, it can lead to a permanent visual defect in the squinting eye.. The child was managed with surgical intervention of bilateral squint correction surgery (2 muscles) under General Anaesthesia. The operation involves moving the muscles that control eye movement so that the eyes line up better. If a squint or amblyopia is not picked up before the age of 7/8 years old then it can have a permanent effect on the vision in one eye.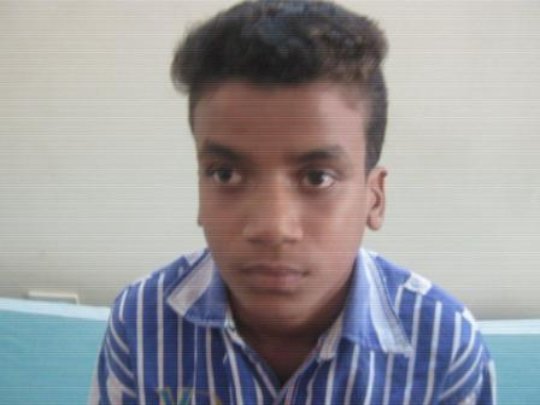 WARNING: Javascript is currently disabled or is not available in your browser. GlobalGiving makes extensive use of Javascript and will not function properly with Javascript disabled.
Please enable Javascript
and refresh this page.