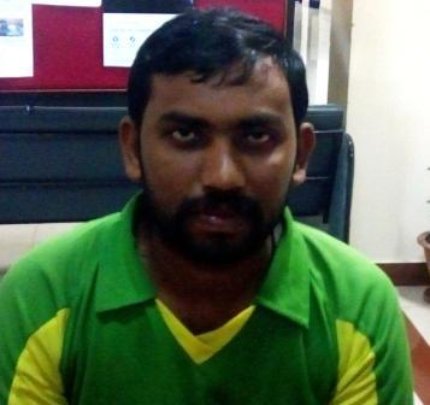 Background

A 31 yr old male gentleman was seen at our hospital on 15.07.2019 by Dr.Bhagya. He was treated elsewhere for infective retinitis with topical and systemic medications but with no significant improvement. His left eye vision was progressively deteriorating and he presented with visual acuity of counting fingers close to face in left eye and in right eye was 6/18. Anterior segment examination showed fibrin membrane in pupillary area. Fundus examination showed dense vitritis in right eye and with no view in left eye. He was advised for some special blood investigation and was maintained on topical steroid management. Even with topical steroid management his visual acuity in left eye still deteriorated to hand movements close to face. He was advised for RIGHT EYE VITRECTOMY + ANTERIOR CHAMBER VITREOUS TAP FOR FUNGAL, HISTOPATHOLOGY AND KOH GREAM STAIN INVESTIFATIONS + INTRAVIT ANTIBIOTIC AND ANTIFUNGAL INJECTIONS UNDER LOCAL ANAESTHESIA.

Surgical Management:

After undergoing all preliminary investigations (physical fitness) he was posted for surgery on 26.07.2019 @ 02:30pm. The operating team consisted of Dr.Krishna R Murthy & Dr.Bhargavi Murali – Operating surgeons, Dr.Anusha – Assistant Doctor, Mr.Suresh - Surgery Assistant, Dr. Raghavendra – Anesthetist, and OT Assistants- Mr.Muthuraju & Mr.Anilkumar. The anterior chamber tap was sent to outsourced lab for the required investigations.The anterior chamber tap came positive for pan fungal genome and he was treated with multiple doses of antifungal intravitreal injections. He was also sent for systemic evaluation to rule out systemic vasculities.

The surgery lasted for 1 hr 15 min. He was discharged on 27.07.2019 with an advice to follow all medications and to review after 1 week. He was on regular and close follow-up post surgery. His visual acuity started improving gradually and as on 25.09.2019; he is doing fine and his visual acuity in right left eye is 6/6.

Uveitis is the inflammation of the uvea, the pigmented layer that lies between the inner retina and the outer fibrous layer composed of the sclera and cornea. Iridocyclitis is an inflammation of the iris (the colored part of the eye) and of the ciliary body (muscles and tissue involved in focusing the eye.

He and his family are dependent on the produce from the agricultural land. He owned around 1 acre of agricultural land on which he used to reap Jowar and millet. Since past 3 years he had been running around to eye hospitals for his eye problem. The expenses of the investigations forced him to sell some portion of his agricultural land. He was very much depressed due to uncertain treatment and management done till now and due to his deteriorating vision he was unable to earn and support the family. Relatives and friends pitched in with some financial support and they guided him to our hospital.

He is very happy with the improvement in his vision and he is able to carry on his regular work activities. He thanked the entire team for the outcome.
ROP is a disorder of development of retinal blood vessels in premature babies. Normal retinal vascularization happens centrifugally from optic disc to ora. Vascularization up to nasal ora is completed by 8 months (36 weeks) and temporal ora by 10months (39–41 weeks).The incidence of ROP is increasing in India because of improved neonatal survival rate. The crucial risk factors are – birth weight, gestational age and oxygen therapy. There is need to increase the awareness of the disease to make sure these babies can be treated on time.
1. A 5 weeks female baby born in 27 weeks of gestation weighing 1000 gms was seen on 27.05.2019 by Dr.Krishna R Murthy. Eye fundus photos of the baby showed absence of ROP. The baby was reviewed on 10.06.2019 eye fundus pictures of the baby showed presence of ROP in both eyes in stage 2 in zone 2 with plus disease. The baby was advised of laser intervention to both eyes. Since the stimulus for abnormal vessels comes from the avascular retina therefore ablating the peripheral avascular retina is believed to cause regression of the ROP. The baby underwent laser treatment on 26.06.2019. As on 14.08.2019 the baby is doing well; ROP has regressed.
2. A 2 weeks female baby born in 29 weeks of gestation weighing 1020 gms was seen on 17.07.2019 by Dr.Krishna R Murthy. Eye fundus pictures showed absence of ROP. When the baby was reviewed on 24.07.2019 eye fundus pictures of the baby showed presence of ROP in both eyes in stage 1 in zone 2 with early plus disease. Close observation of the baby was advised. When the baby was reviewed on 31.07.2019; ROP had progressed to stage 2 in zone 2. The baby was advised of laser intervention to both eyes. The baby underwent laser treatment on 03.08.2019. As on 21.08.2019 the baby is doing well; ROP has regressed.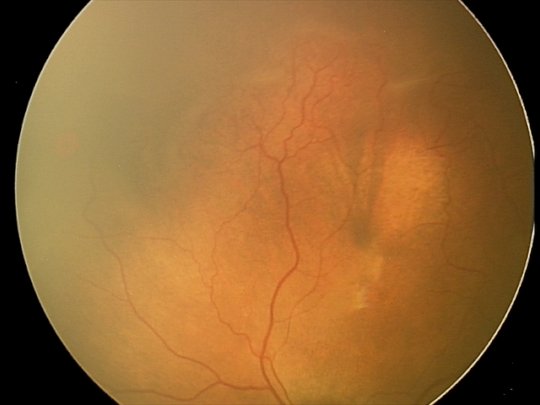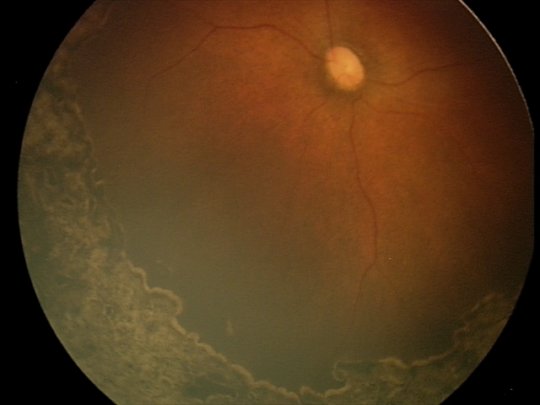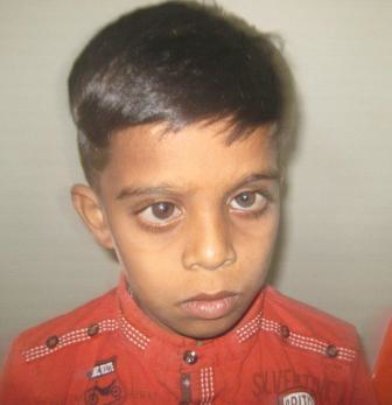 The human eye is an organ that reacts to light and allows vision. Healthy eyes and vision are a critical part of child's development. Their eyes should be examined regularly, as many vision problems and eye diseases can be detected and treated early. Childhood blindness has an adverse effect on growth, development, social, and economic opportunities. A child's brain learns how to use eyes to see, just like it learns how to use legs to walk or a mouth to form words. The longer a vision problem goes undiagnosed and untreated, the more a child's brain learns to accommodate the vision problem. A comprehensive eye examination is very important for children.
CHILDHOOD GLAUCOMA
An 11 year old male child has been under our care and management for congenital glaucoma management since 2018. Childhood glaucoma is a rare condition that may be inherited, caused by incorrect development of the eye's drainage system before birth. This leads to increased intraocular pressure, which in turn damages the optic nerve. Symptoms of childhood glaucoma include enlarged eyes, cloudiness of the cornea, and photosensitivity (sensitivity to light). Pediatric glaucoma is treated differently than adult glaucoma. The aim of pediatric glaucoma surgery is to reduce IOP either by increasing the outflow of fluid from the eye or decrease the production of fluid within the eye.
The child's visual acuity in right eye was counting fingers at 1 mtr distance and in left eye was 6/60. The intraocular pressure in right eye was 8 mmHg and in left eye was 17 mmHg. The child was advised to undergo LEFT EYE TRABECULECTOMY WITH MITOMYCIN C UNDER GENERAL ANAESTHESIA. The child underwent the surgery on 25.04.2019.
STRABISMUS - Misalignment of eyes Crossed or misaligned eyes (strabismus) can have different causes, such as problems with muscle control in the affected eye or eyes. Strabismus is a common cause of amblyopia and should be treated early in childhood so vision and eye teaming skills can develop normally.
A 2½ year old girl child was seen at our hospital on 05.03.2019. On examination the baby's mother informed of head injury due to fall from bed 1 yr back. The child was under treatment for lateral rectus palsy (traumatic plasy). (Head injuries can cause a lateral rectus palsy this is due to raised intracranial pressure.Typical features of lateral rectus palsy include sudden onset of horizontal double vision, which is worse when the patient looks to the affected side). The child was diagnosed to have esotropia (one or both eyes turns inward) in left eye and was advised to undergo LEFT EYE SQUINT CORRECTION SURGERY (2 MUSCLES) UNDER GENERAL ANAESTHESIA. The child underwent the suggested surgery on 31.05.2019.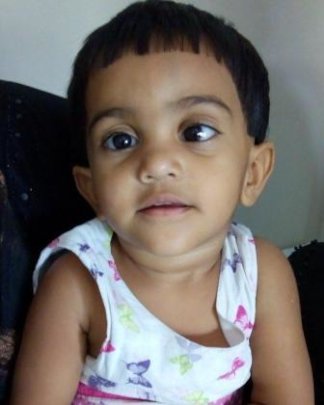 WARNING: Javascript is currently disabled or is not available in your browser. GlobalGiving makes extensive use of Javascript and will not function properly with Javascript disabled.
Please enable Javascript
and refresh this page.