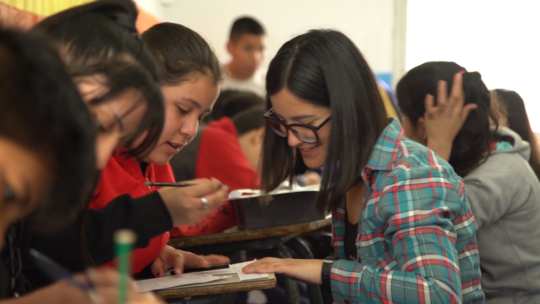 Gladys wakes up in her house in Villa 21-24 (Buenos Aires biggest shantytown) and gets ready for another day of volunteering at Pilares' Education Program. She lives a few blocks away from the Parrish where the program takes place. From Tuesday to Friday, she attends the program as a volunteer and helps the 7° grade girls and boys with their homeworks. She accompanies, contains and hels the children in their daily lives.
When Gladys was very young she had to leave her home country, Paraguay, with her siblings and her mother and moved to Villa 21-24, the biggest shantytown in Buenos Aires, Argentina.
It was a challenging new beginning: she had to change school, make new friends and get familiar with a new neighborhood, new customs and routines. Besides, her mother started working all day long and that meant Gladys and her siblings staying alone during long hours of the day. In Buenos Aires, children that attend to public schools have clases during the morning OR during the afternoon, having the other part of the day free. In some situations, this means the children stay alone while their parents are working till late since they cannot afford a baby sitter.
This was Gladys case, but luckily one of her neigbours encouraged her mother to take the her to Pilares' Education Youth Program, where they could spend the other half of the day in company of other children of their age and tutors and volunteers who take care of them and provide a proper environment to make school homework and different workshops that promote the children's creativity and development.
So Gladys started attending to the Education Program when she was 9 and stayed at the program until she was 13 and started Secondary School.
"For me it was an experience that helped me have a happy childhood and also a huge help for my family. I felt contained, it was like a home to me".
Today she is 20 and remembers those days with a lot of affection. This love and company she felt made her become a volunteer and a guide for the children that attend the program nowadays.
"This is my way of thanking and giving back all that I received during my year at the Education Program. It feels great to be on the other side now, knowing how good this place is for the children's development".
Apart from the volunteers like Gladys, each group counts with a tutor and different workhop leaders that make the art, radio, music and theatre workshops possible. Children also receive English lessons with a language teacher and they have PE classes.
One hundred children ages 6 to 13 from Villa 21-24 are participating in this program. Each one of them wants to make the best of their lives. It's our responsability to provide them all the possibilites to achieve it.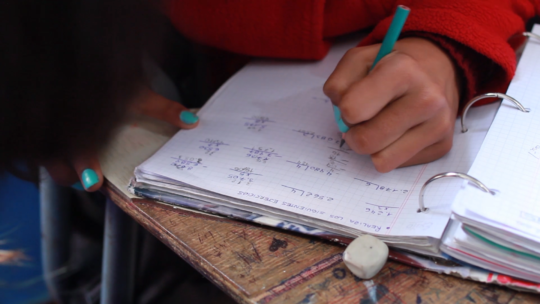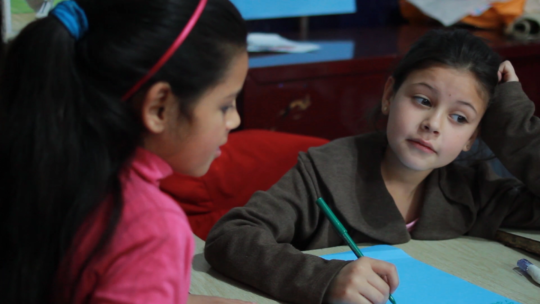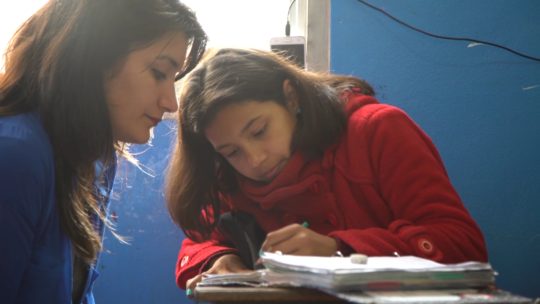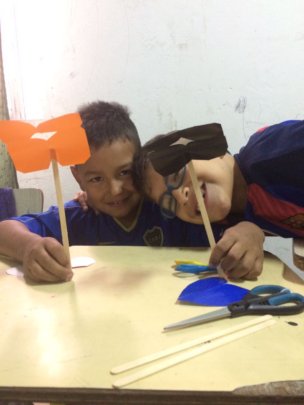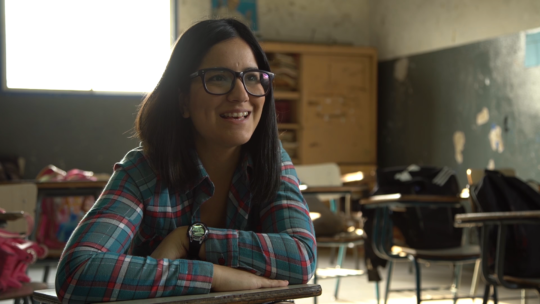 Links: