We always try to share, through this reports, the heart of the Education Program so you can understand what we actually do everyday at this program in the heart of the biggest slum of Buenos Aires. On this ocassion we thought Eli's point of view would be very valuable for you to understand how we are working with the children. Hope you enjoy it!
Hey there!
My name is Eli Reynolds from Huntsville, Alabama. This past semester I had the incredible opportunity to volunteer with Pilares in their Education Program. I served as a tutor, who along with the other volunteers, assisted the children in the understanding and completion of their homework. In addition to this, we helped the English teacher through presentations and leading games in order to make the learning fun.
I volunteered every Tuesday from 9-12. A typical day was breakfast with the children, teaching English to 5th and 6th grade, general tutoring for 1st and 2nd, recess, teaching English to 1st and 2nd grade and then lunch. Teaching English provided such a great opportunity to excite the kids to learn about the culture I was from, literally through my language. I witnessed the kids excited to learn outside of the classroom which showed me the integral role Pilares serves to encourage children in their educational pursuits inside and outside of school.
In Pilares, I witnessed so many dedicated teachers and volunteers consistently serving the children to provide a safe and encouraging atmosphere for them. On a daily basis, the children were receiving loving and intentional help on schoolwork, art projects, or even learning another language. I personally experienced the warmth of the full-time workers at Pilares in their whole-hearted acceptance of me as a volunteer, a warmth that is consistently shown to the children and the warmth that makes Pilares more than a place for the children to be: it makes it a home. This home encourages and equips children to pursue a better future for themselves and I saw the beauty in playing a small role in the midst of the very loving atmosphere that makes it all possible.
Links: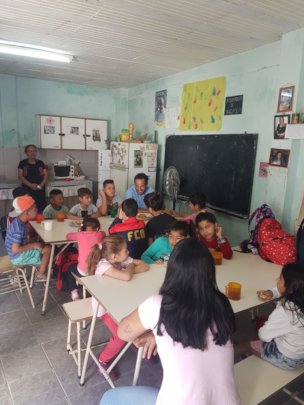 This report of our activities is super special! We started 2018 Education Program with great news: we are opening the program at another place of Villa 21-24, the biggest slum in the City of Buenos Aires, for other 100 children that live here!
Since 2012, we've been working alonside the Parrish of the neighbourhood to promote quality education for 100 girls and boys ages 6 to 13 that live in poverty conditions, as well as their families. This place has become a home for many children that would be alone at their homes if they didn't attend to the Education Program half of the day, since their parents are working. It's also an opportunity for them to learn new skills, be parte of artistic and recreational workshops, as well as learn a new language (with native English speakers as teachers).
After witnessing the positive impact that this space has for the children, we made an extra effort (in which you were involved since you make this program possible) to take it to other parts of the neighbourhood. More than 17.000 families live in Villa 21-24, so we know much more help is needed.
For now, 30 children ages 6 to 13 are participating in this new place, but by July, 100 more children will take part of its activitives, with tutors, school materials, art and sports teachers, and an English teacher as well. THANK YOU FOR MAKING THIS POSSIBLE. Take a look at the new classrooms!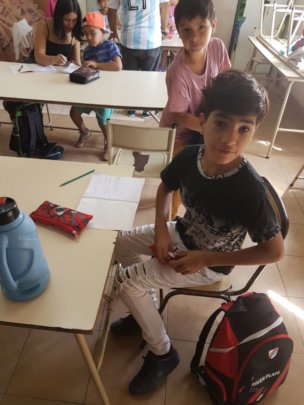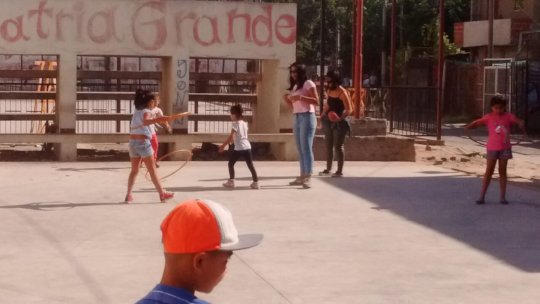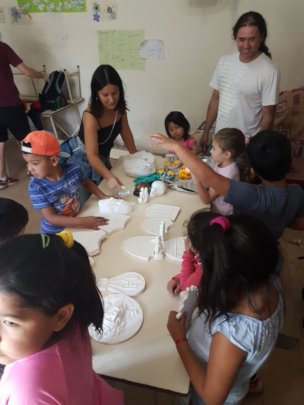 Links: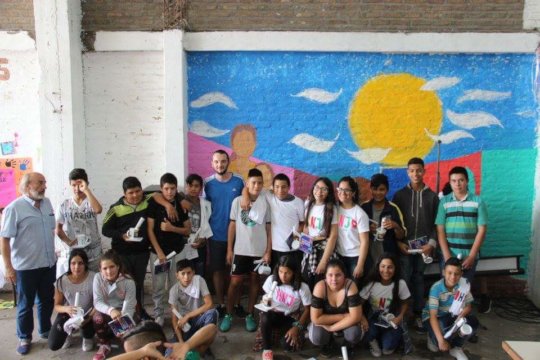 Every year all the students of Pilares' Education Program prepare a special show where they show to their families what they've learned during the year with their tutors and at the recreational workshops.
This year has been super special because, thanks to the support we receive from different donors and institutions that collaborate with Pilares, we were able to add an English workshop for the 100 children that participate at the program.
Learning a second language means more opportunities for their future as well as a stimulating activity for their minds and their capability to learn new things.
So the end of year show was the moment to express this new knowledges.
1st and 2nd graders sang and danced to the rythm of head, shoulders, knees and toes since during the year they learned about the human body. The 3rd and 4th grade students prepared a song about the colors of the rainbow. 5th and 6th sang and played the drums (fabricated by themselves) to the rythm of Queen's We Will Rock You. Finally, 7th grade students shared how Micheal Jackson's Thriller is danced in Villa 21-24.
It was a great celebration where each student had the chance to share what they learnt with their family, tutors and volunteers that accompany them during the year.
Thank you for supporting this project which not only helps 100 children with their academic development, but also encourages them to seek the best for the future and respect who they are.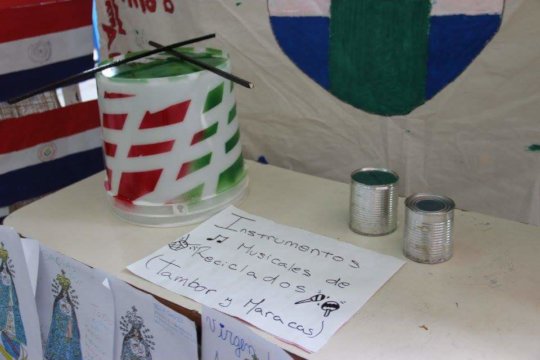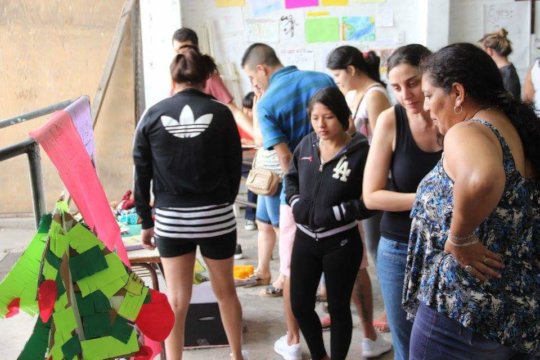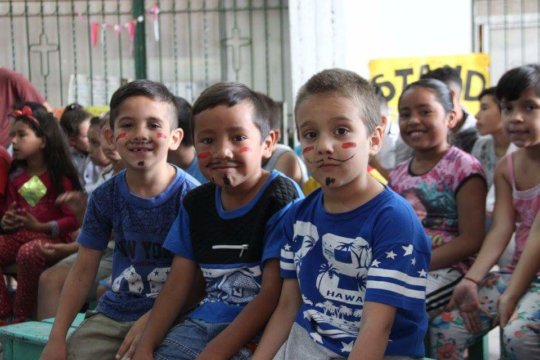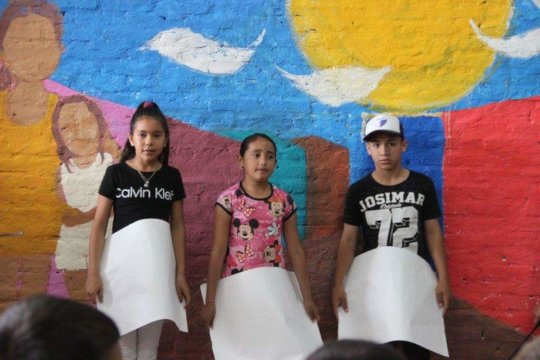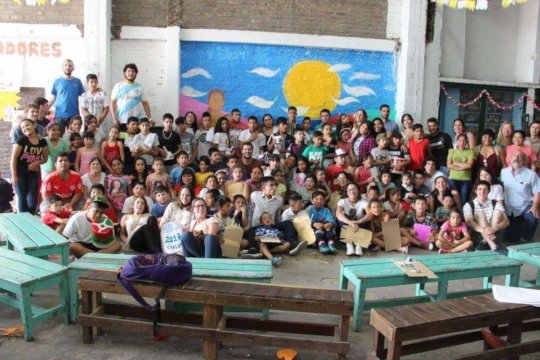 WARNING: Javascript is currently disabled or is not available in your browser. GlobalGiving makes extensive use of Javascript and will not function properly with Javascript disabled.
Please enable Javascript
and refresh this page.