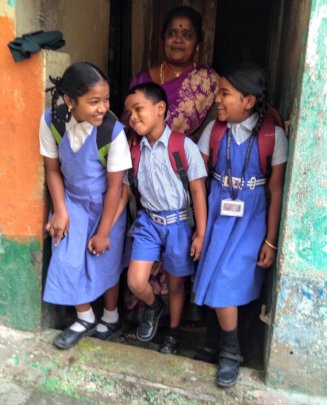 This 9-year-old girl, Nisha lost her mother few years back has two more siblings (between the age group of 5 to 9) and all of them are part of Ashwini Charitable Trust for the last 3 years .She loves learning new things and making new friends and is performing well in studies. She loves to go school and since she started at age 5 to come to Ashwini Charitable Trust her life has taken a turn in a new direction. They are living with their grandparents and their father works as a migrant labour in another town. Nisha wants be a teacher. It is important that we support girl children like Nisha, so that they get the chance to go to school and have a good childhood and a future to look forward to.
Events & activities for this quarter:
Haemoglobin level Test was conducted for all the children.We test the levels of the children every year to see the improvement in the immunity levels because of the protein mix which we provide for the children everday.

Children visited the yearly flower show in Lalbagh Botanical garden.Volunteers from a big corporate took them to witness the beautiful,colourful flower show ,interacted with them and provided snacks to them.

Karate Grading was held by the Karate master.Every six months the children who are trained every week in the martial art form Karate are graded accordingly by the master.They are awrded different colour belts according to their learning levels.

Monthly birthday celebration for the children.Children whose birthday falls in the particular month are called up to cut the cake and given a cake to take home to celebrate with their family.

Protein mix preparation. Mothers of the children take up the tough task of preparing the mix which is given to the children everday.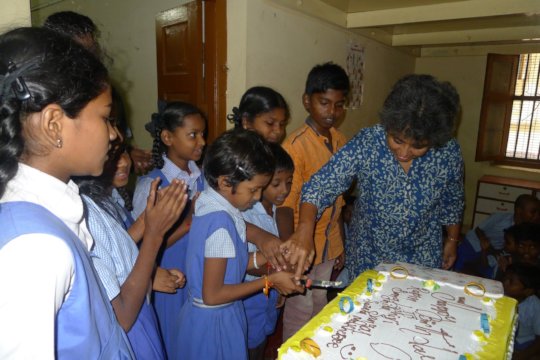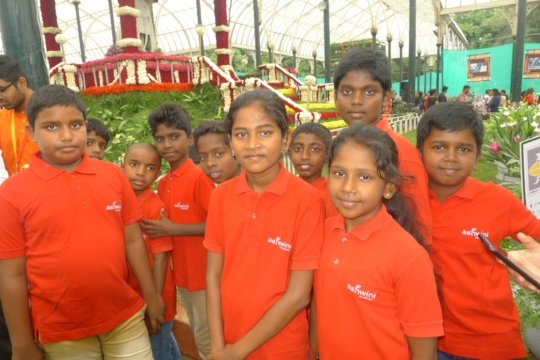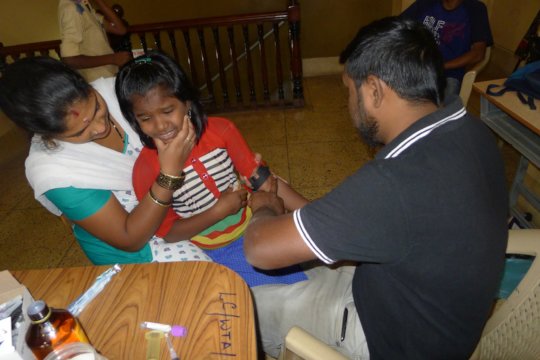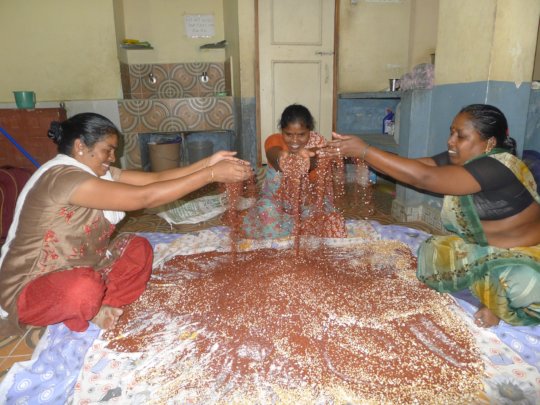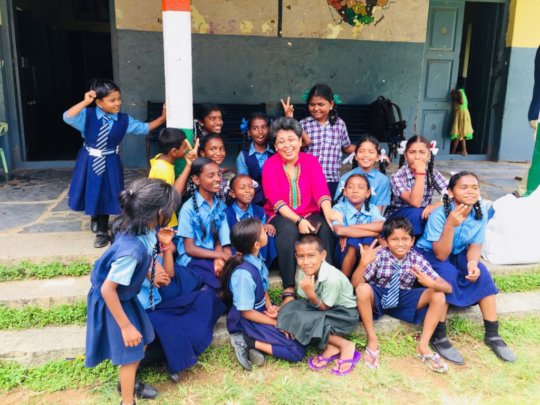 May 27th 2019 is the start of a new academic year after 2 months of holidays.So the children are happy to come back to school but sad to leave their villages to come back to the city.We are happy to welcome the children back with sweets new bags and stationery and the birthday celebrations
VOLUNTEERING ACTIVITIES
We also started our volunteering classes with volunteers from France who taught the children english and played games during lunch hours with the children to make happy memories of school
BIRTHDAY CELEBRATION
ACT Celebrates the birthdays of the school children, who have their birthdays in the month. We invite them to cut cake, sponsored by ACT. We also invite the parents to be a part of this birthday celebration. The cake and chips are distributed among children, school staff and guardians who are present during the celebration.
BAGS DISTRIBUTION
ACT distributed bags and stationery to all the children in the beginning of the academic year
YOGA DAY CELEBRATION
ACT with the help of Sri Krishna Wellness Yoga and Cultural center celebrated International Yoga Day on 21st June 2019. They had a one hour Yoga class for everyone and have distributed T-shirts and breakfast to all the students and teachers.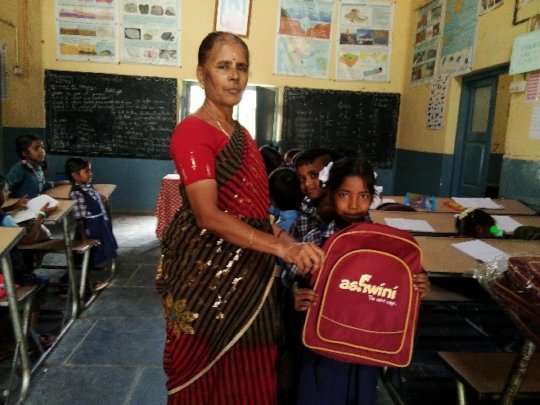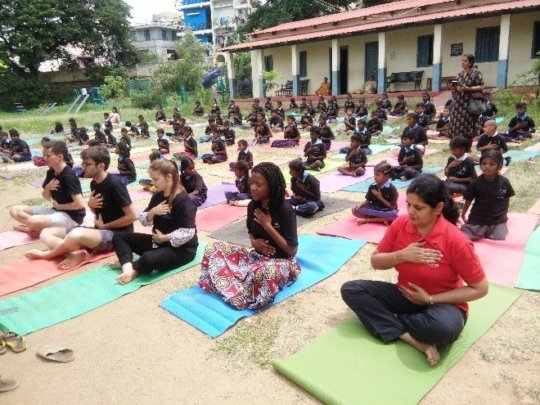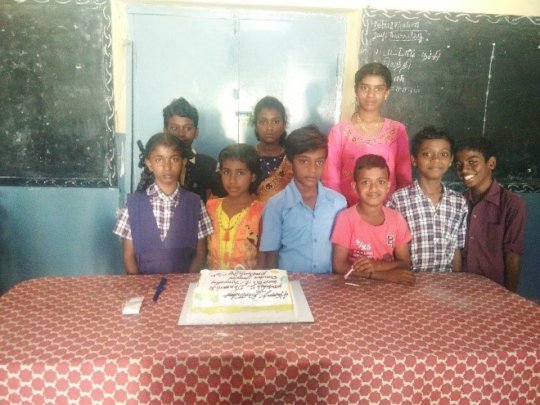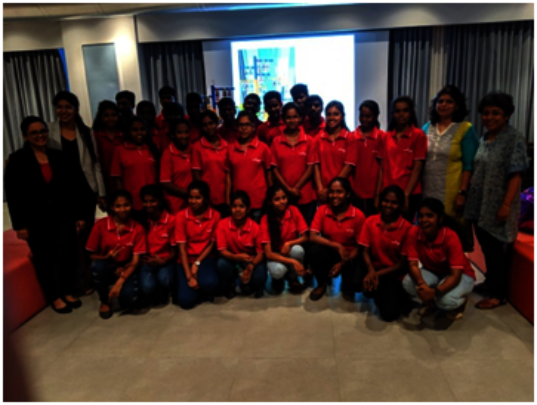 Ashwini Charitable Trust (ACT) has managed to change the lives of many children and has been successful in improving their livelihood.
Little Savita(name changed), a student of Class 2, lives in conditions akin to hell on earth. She lost her mother a few years back, and lives with her grandmother, who works as a janitor for a low salary, and is struggling to take care of her grandchildren. Sandhya's father is an alcoholic and her elder brother is an auto-driver. Sandhya is regular in school and her ambition is to become a teacher. She is very energetic and participates in various school games. It is important that we support girl children like Sandhya, so that they get the chance to go to school and have a childhood, a future to look forward to.
Summer months when the children are out of school is full of fun for them as many hobby classes are held through April and May
Art & Craft Class by an ACT volunteer
Spoken English classes by an expert
De coupage classes by a trainer
Basket making by our childrens mothers
Embroidery classes by a dedicated volunteer
Chocolate making classes a volunteer
Photography, Dance by Christ University Interns
One of our volunteers taught all the senior students about combination of primary and secondary colors
The theory of multiple intellenges proposed by Howard Gardener was conveyed by the children by demonstrating them to everyone with the help of charts and quizzes and live experiments. All the volunteers and mothers had great time with our children. It was a memorable day
Our senior children were invited to make presentations of their ACT journey in front of all the employees of a big company. The children were excited to give their presentations and in the evening they were provided delicious food.
Students conducted an exhibition in order to showcase what they learnt in the summer holidays. On that day, they exhibited many activities like karate, photography, basket making, embroidery, art and craft and decoupage. ACT children and the viewers enjoyed the exhibition.
Children are taken on educational and field trips in the city by volunteers of a big company.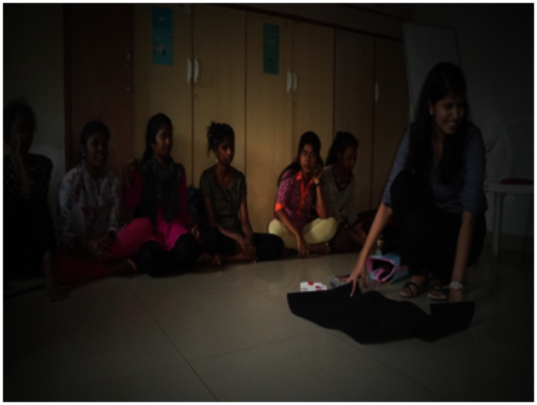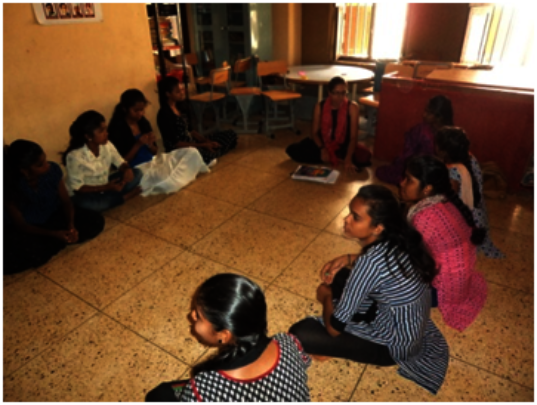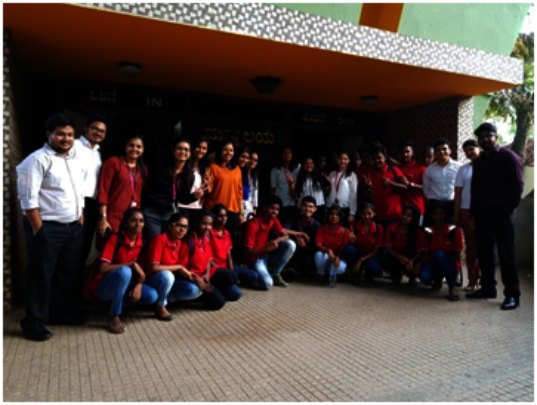 WARNING: Javascript is currently disabled or is not available in your browser. GlobalGiving makes extensive use of Javascript and will not function properly with Javascript disabled.
Please enable Javascript
and refresh this page.