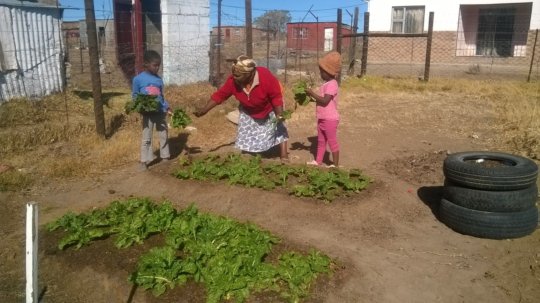 Hello all dear ones,
Since our last report we have been busy in our gardens growing vegetables and are now harvesting them from raised beds - lettuce, cabbage, carrots and much more. We use our vegetables to teach nutrition and make meals for those orphans and one famiily staying permanently, for now, in our Beford soup kitchen building. We also are baking lots of fat cakes for all from our ovens and are feeding many from the community around us as well. Winter yields to early spring. We have 3 recurrent donors and really appreciate their continuing support - having steady electricity and heat makes a huge difference in the quality of life and services for all of us. We need another $500 per month in recurrent gifts to feel secure in our basic needs. We thank you all.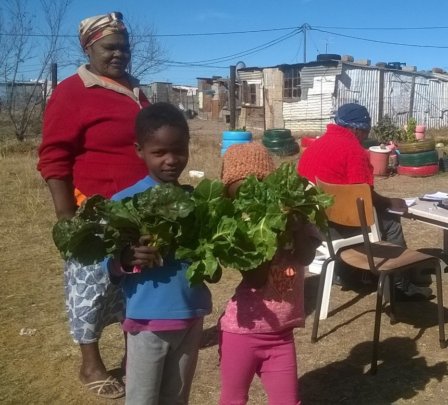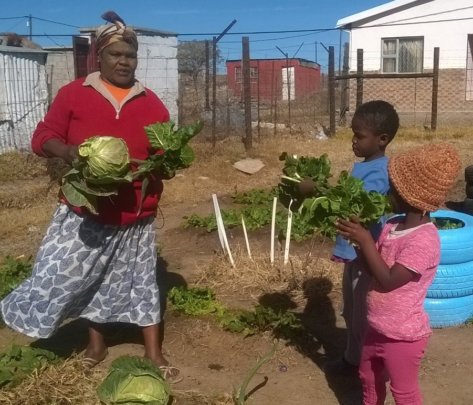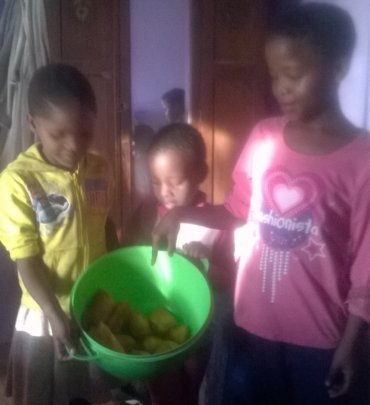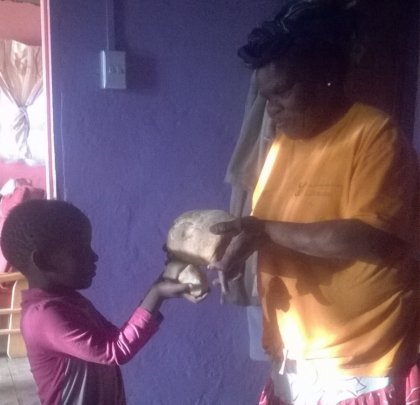 Links: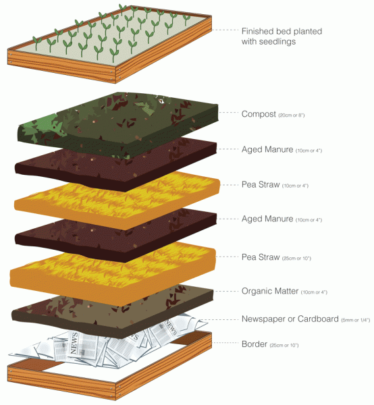 Hello to all -
Here in Bedford, South Africa, as part of reducing costs and gaining self-reliance for our second soup kitchen, we have been able to get 15 of our volunteer women trained in organic gardening, and they, along with their trainer, are now teaching many of our children on perma culture - which is an easy way of planting seeds without digging the soil. They showed us that even if one does not have the space or good soil, which we do not have, one can still plant using small spaces. The underlying principle,is soil building. No-dig gardens can be constructed anywhere because this technique creates soil – a rich, dark, healthy, nutrient-filled humus which plants love. They can be constructed over soil, existing lawn or concrete. We are starting with painted car tires!
When it comes to our children, gardening a great and easily-learned skill, especially for those who are traumatised and can't cope at school end up dropping out due to various circumstances. One can start his own food gardening and be able to feed his siblings and can be employed in the farm as we are surrounded by farms here.
Whatever we produce from the food gardening will help us with our soup kitchen. We will be have nutritious vegetables for our sick clients and some of the products will be sold to community to help sustain our organisation. As you can see from the pictures that, soon we will be eating from our food gardening.
We thanks our contributors for helping us make this program viable, and need continuing support for all our barebones efforts here. AIDS and poverty are as problematic as ever and our efforts are small but impactful.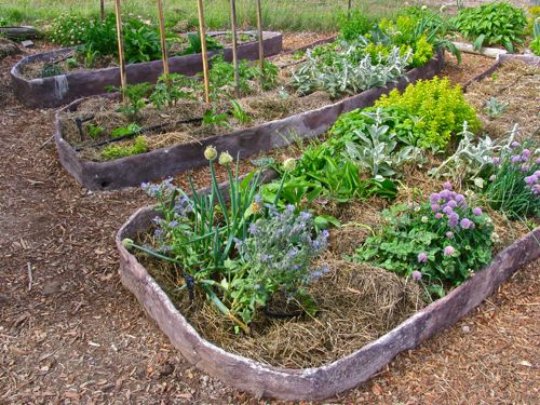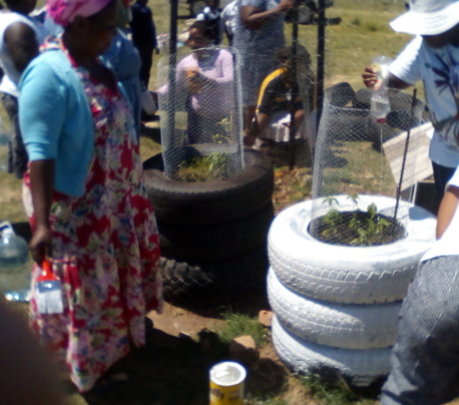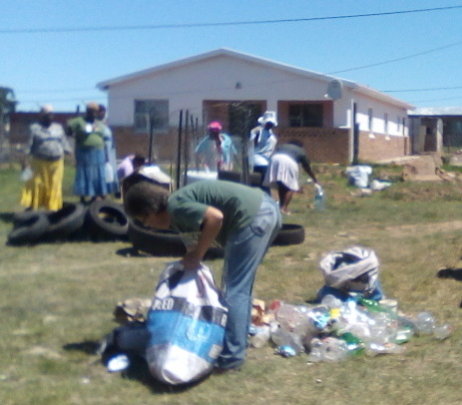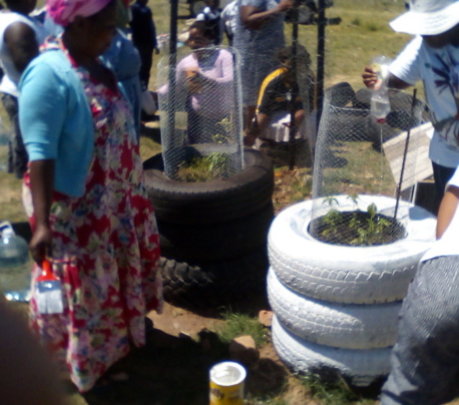 We have had a busy and productive few months here in South Africa, both in Langa and in New Bedford. Several new initiatives are helping improve the lives of young women and children. For teen-age girls, we have finally succeeded in getting a good supply of sanitary pads, and have educated the teens on how to use them- hard as it may be to believe, these products are still new to our community as they are costly, and not hardly available so this is a big step forward in health for these young women.
We also have initiated a gardening program for growing vegetables in discarded tires to protect the plants and enrich their soil, and have had several crops of lettuce and vegetables which enrich diets and cost little. We hope to enlarge this project following this pilot effort.
So much need, no government help - but we are hopeful and continue to be resilient and forward thinking in all our initiatives to improve the health and social conditions of our most vulnerable.
We thank our donors for their continued support.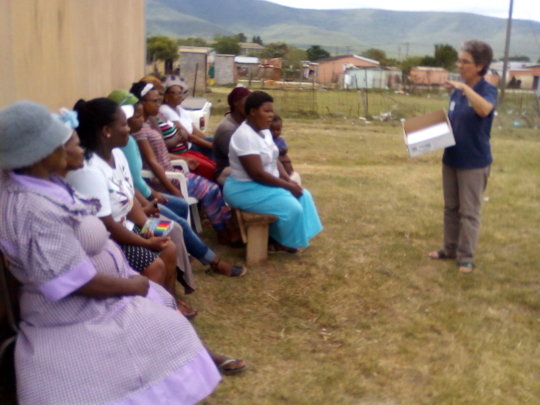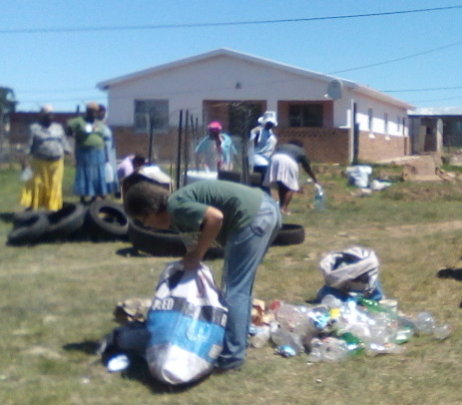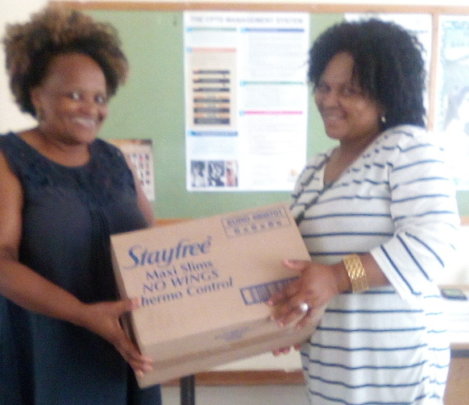 Links:
WARNING: Javascript is currently disabled or is not available in your browser. GlobalGiving makes extensive use of Javascript and will not function properly with Javascript disabled.
Please enable Javascript
and refresh this page.