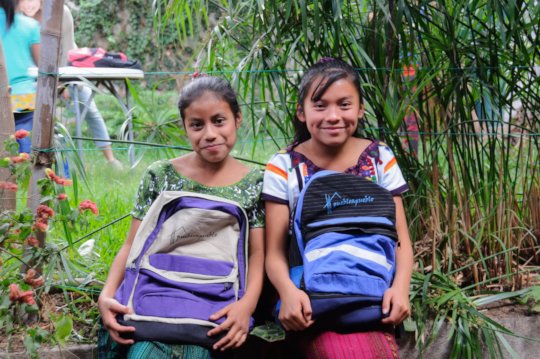 For our Primary Education Scholarships team, the holiday season isn't just a time for celebrating at home with family and friends—it's also a time when they celebrate with sponsored students. And January isn't just the beginning of a new calendar year—here in Guatemala, it is also the first month of a new school year! With plenty to do and so much on the horizon, it has been a busy and joyful month here at Pueblo a Pueblo.
Our team spent early December hauling box after box of fruit, rice, cooking oil, and other foods into the office. They arranged the items in large baskets for sponsored students to take home for the Christmas holidays, a time that can be stressful for families whose income is already stretched thin. The baskets full of staple foods will relieve some of this economic pressure as families prepare a traditional Guatemalan Christmas eve meal of tamales and celebrate the holiday together.
The afternoon of December 13, students and parents arrived at the office for the project's annual end-of year gathering. After some opening remarks from project manager Johanny Quiejú, the team passed out Christmas baskets to each student. Johanny then ended the gathering with a few announcements about the fast-approaching school year.
January brings a change of pace for kids who have been working, playing, and helping out at home since school let out in October. The first week of the new year, Johanny and her team were back at work, filling up backpacks with pencils, notebooks, rulers, and all of the other tools that sponsored students will need to succeed in school this year. In Santiago Atitlán, students must bring their own supplies to school; when families are unable to afford to buy everything students need to complete assignments, their academic performance suffers. And so, on January 10, Johanny and her team passed out a backpack to each of the sponsored students in attendance.
Here in the state of Sololá, where one of every three adults cannot read or write, the barriers to receiving even a primary school education are many, but the Primary Education Scholarship project helps students succeed in spite of those challenges. Behind every sponsored student is a sponsor who believes in her. A monthly donation of $30 provides a primary school student with the resources they need to thrive all year long. Consider sponsoring a student's education today!
*If you are interested in beginning a new sponsorship, send us an email at communications@puebloapueblo.org.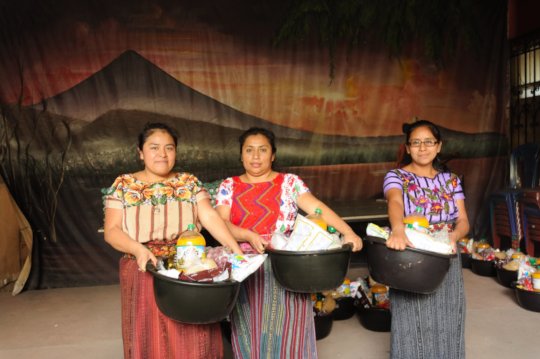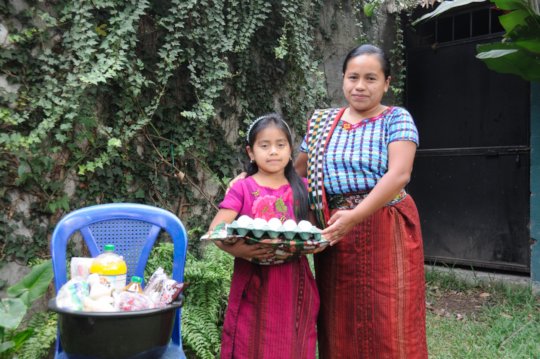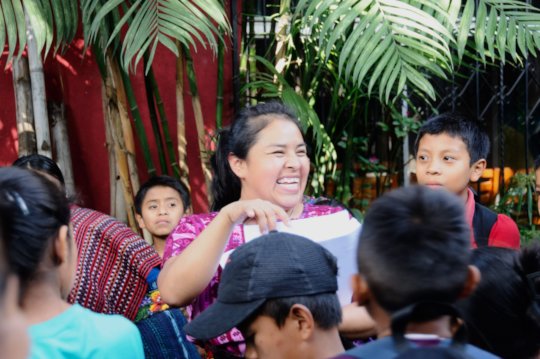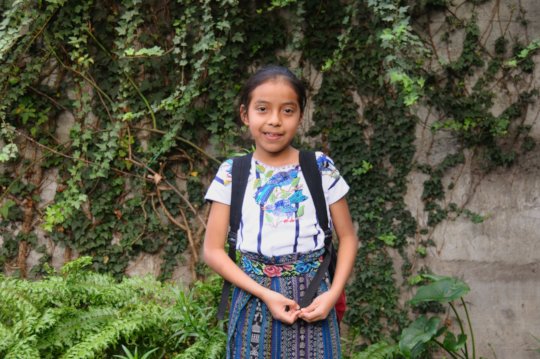 Links: