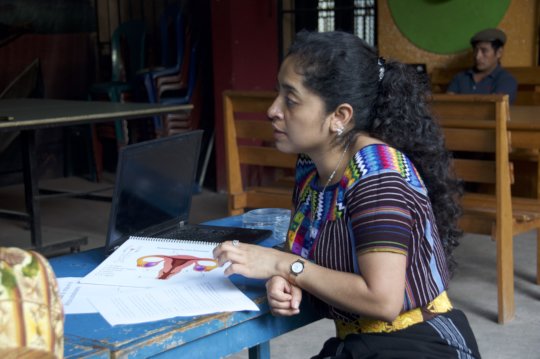 Things are moving into place for the launch of Women's Health Champions. Vilma has put the finishing touches on the project manual, which she will use to train the "Champions"— peer educators who will use what they learn about sexual and reproductive health and rights (SRHR) to educate and empower women in their communities. Vilma designed the curriculum specifically for this project, and as a member of the local indigenous Tz'utujil community, she created it with local cultural norms in mind.
Vilma will soon begin to select the first cohort of Champions. She and her team will choose women who can provide diverse perspectives in their peer-to-peer teaching. They will select both married and unmarried women, who will pair up to teach. Vilma is looking for women who are leaders in their communities, women who are creative, motivated, and interested in entrepreneurship. Once the cohort is selected, Vilma will be ready to bring her curriculum to life in workshops with the Champions-in-training.
We need your support to turn this project into reality. Your contribution of $10 buys one Champion's training manual, and your contribution of $150 funds one training. We are also committed to providing each Champion with access to family planning methods so that they can translate their new knowledge of women's health into effective self-advocacy. Your donation of $60 provides one Champion with the method of her choice for one year.
Also exciting is the ongoing development of the woman-run small business that will supply the materials needed for the Champions' entrepreneurship activities. This social enterprise will manufacture reusable cloth menstrual pads for Champions to distribute—an opportunity for Champions to earn supplemental income while they promote menstrual health in their communities. Vilma is collaborating with the women's health team at Aldea Maya, another community-based organization here in Santiago Atitlán, to found and support this small business through its infancy.
The enterprise already has two local women on board: Ana, who will serve as Director of Sales, and Juana María, who will serve as Director of Education. Both will also contribute to the business as seamstresses. Ana and Juana María will soon begin sewing training with a local collective of women artisans to gain the machine-sewing skills they need to produce the pads. All team members will also be trained to serve as menstrual health ambassadors in their communities in accordance with the social mission of the business. Vilma led the first training this week!
This new social enterprise needs your help to get off the ground. Like the leaders of any new business, Ana and Juana María need seed capital in order to start making, selling, and promoting their product. Their most pressing needs are sewing supplies and materials to make reusable pads.
Women's Health Champions offers opportunities for women to build positive change in their communities as educators, innovators, and entrepreneurs—and it equips those same women to better care for their own bodies and selves. With your help, we can launch this project and bring life-changing education to women and girls who need it—consider making a contribution to Women's Health Champions today!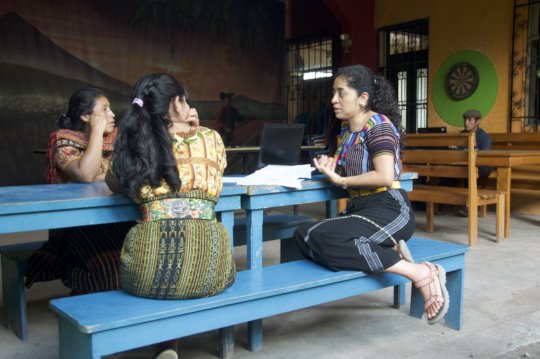 Links: